In recent years cycling has become big news in the UK. Not only are there clear and established health benefits attributed to regular cycling but socio-economic factors are now becoming more relevant. Contributing billions to the UK economy each year, sales of around 3.5m bikes each year in the UK are predicted to rise by 20% by 2015 due to an increase in current cycling levels and this could save the economy over £270m in terms of improved traffic congestion and reduced pollution. Recent studies on cycling behaviour carried out by 'British Cycling' revealed that more and more people have both environmental and health concerns and also feel inspired by our Olympic success.
However, some hardened 'couch potatoes' and society's 'hesitant cyclists' have been identified as key targets in order to increase participation levels. The doubling of the use of a car for the school run over the last 20 years (despite 80% of these children owning bikes), safety concerns on the roads, and one of the lowest national yearly spends on cycling in Europe (just £1 per head of population, compared with a established £25 in Netherlands) have been identified and are significant barriers to the cause. Therefore the Government has outlined over £60m of spending in 2013 on further improvement works to infrastructure for cyclists across the UK, in order to unlock the multiple levels of benefits that cycling can bring. Previous major schemes implemented in recent years have already been a big success in places like Bristol , Brighton, Leicester, Leeds, London and Somerset, integrating with existing transport links, to form 'Hubs'.
Case Study : Western Flyer Cycle Route
Client: Swindon Borough Council
Length: 2 miles
Status: Ongoing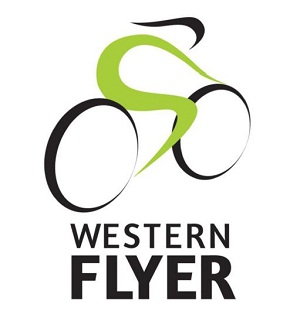 The Brief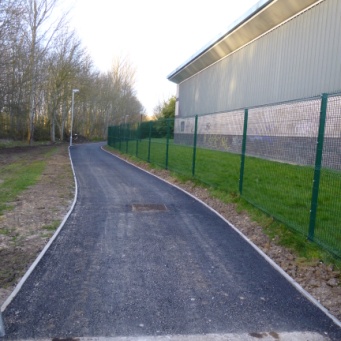 Swindon Borough Council's (SBC) intention is to integrate the centre of the town more effectively with West Swindon through improvement works to the existing cycle route. New signage, paving and lighting are required to create a high quality "talked about" route and generally improve cycling levels across the town.
Ben Staite, project leader: "One of the findings to emerge from the consultation activities outlining proposals to upgrade the Western Flyer was a number of people were unaware of this existing cycle and footpath link from West Swindon to the town centre. Whilst the principal focus is to attract commuter journeys, the route of the Western Flyer passes through distinctive communities and some of Swindon's most prominent landmarks".
Upgrading a route like this is generally quite straight-forward but making people more aware of it, encouraging it's use, and developing it over time is not. Marshalls became involved early on, tabling both standard and bespoke options, with some being taken forward. It was immediately clear that the heritage of the town would need to be researched and uncovered and a Lead Artist was commissioned by Marshalls to investigate the local community and develop involvement from the areas around the route. Scott Farlow, consultant artist and designer on the project, conducted an in-depth analysis and dug deep into Swindon's past:
"Cycling offers access to new pastures, unexpected encounters and navigation through a wider geography that is not commonly appreciated and, ultimately, provides a means of seeing the world around us in a different light and from a different perspective. Encouraging a sense of adventure and promoting this sense of mobility and freedom can only be a good and positive thing" (Scott Farlow)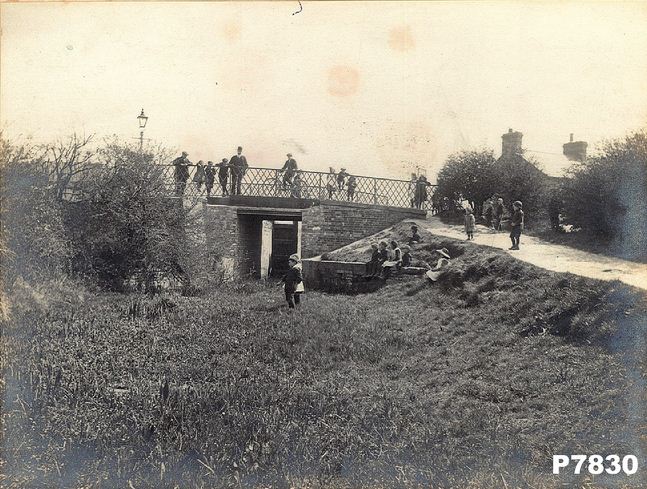 Over several weeks, Scott uncovered many hidden aspects of Swindon's industrial history including the old canal network, piecing together a strategy that would lift the route's design above that of a functional cycle-path and begin to knit a major part of the town together: "I will define the most appropriate means of reaching adjacent communities – by bicycle, on foot or however – and bring people of all ages together to develop a project that uses the route as a meeting point and place for ideas, activities and happenings. The rationale is broad but essentially the aim is to make new and tangible, deeper and unexpected connections between routes, streets, immediate neighbourhoods and wider communities" (Scott Farlow)
The benefits to encouraging families to use a cycle route for leisure purposes should begin at school, with fitness based activities including cycling being included, but this behaviour begins at home. European countries use bicycles far more than the UK as a main form of transport, for travelling to work and popping to the shops for daily groceries. The perception in the UK however, is that our poor weather restricts regular riding to work because it's simply not practical. However, many employers, for many years, have provided facilities to shower and change at work so suitable infrastructure is now the missing piece to enrolling the 'hesitant' cyclist. Interactivity with the route and 'ownership' were also crucial to creating a ground-breaking cycleway: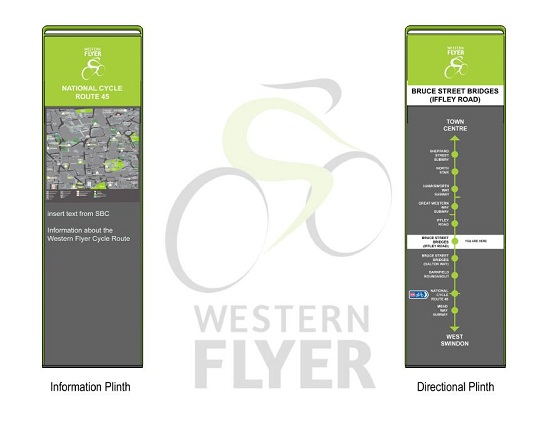 "Alongside a series of physical improvements, including bespoke waymarks from Marshalls, the Western Flyer project team are also reaching out in the areas served by this route through a number of engagement activities. This will be led by Create Studios, involving the Council's Localities representatives and stakeholder groups. The Western Flyer corridor has seen evolving change over recent decades and the engagement programme will provide an opportunity to inform of the enhancement works to this route and also share memories of particular locations of the Western Flyer from the past. This will provide a legacy for Swindon's Local Transport Sustainable Fund, raising the profile of the Western Flyer further amongst the wider Swindon population and providing a benchmark for cycling infrastructure in the future." (Ben Staite)