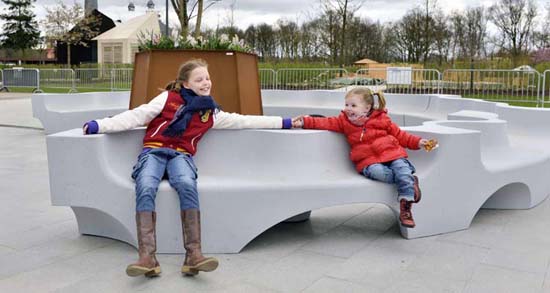 Floriade Park is the site for the 2012 World Horticultural Expo in the city of Venlo, The Netherlands.
10 years in the making, this "theatre of nature" covers 66 hectares and encompasses 5 unique themed worlds separated by wooded areas. Each world has its own decor, programme and activities in which visitors will see, feel and experience nature in a totally different way.
Our street furniture partner Escofet has delivered some amazing contemporary cast stone street furniture pieces for the park, which have been implemented in fantastic and innovative ways to enhance the space.
The Naguisa by Toyo Ito provides a flexible modular seating system which flows across a large open plaza and provides places to rest or gather in groups.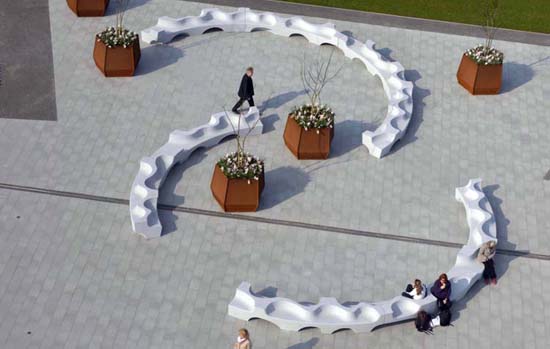 The Sit range, provided in a stunning white acid etched finish, provides a modern soft texture and rounded forms to ensure comfort.
The versatile Twig has also been integrated into the space in a variety of interesting combinations. The design of this unique street furniture element has allowed meeting points to be created in the landscape whilst also forming planted areas, intermeshing the boundary between constructed zones and public spaces.
A truly unique and inspirational outdoor experience, Floriade constantly ensures new and surprising discoveries for visitors. The park is a world of fascination, simultaneously spectacular, relaxing, educational, fun, active and contemplative.