Placemaking is about making great places to live, visit, work, enjoy. Creating a bridge between the urban and the natural world, harnessing the knowledge we have on our environmental footprint and creating spaces that enable communities to thrive. Research shows that healthy placemaking in the built environment can have a positive impact on people and communities. Done well, placemaking can help shape a community, strengthen social cohesion and contribute to the health and wellbeing of all.
How does placemaking work in a pandemic?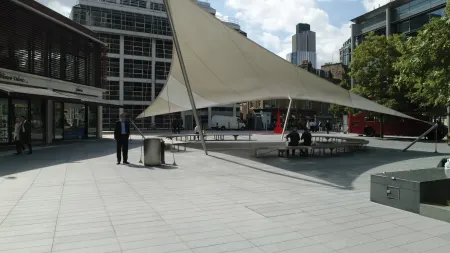 The 2020 Covid 19 pandemic has changed our society and our way of life. With devastating effects on people and the economy, there has been uncertainty at every turn.
But there have been some positives too. Cleaner air and quieter streets, communities supporting local shops, more people walking, and in some places a 70% rise in the number of people on bikes (Department for Transport, 2020). The environment in our towns and cities is changing and placemaking is becoming more important than ever. In order to create better spaces for everybody, it is crucial to look at urban planning socially, environmentally and economically. Placemaking brings those elements together in forging a better landscape, but one that functions at the heart of the community.
Active travel and placemaking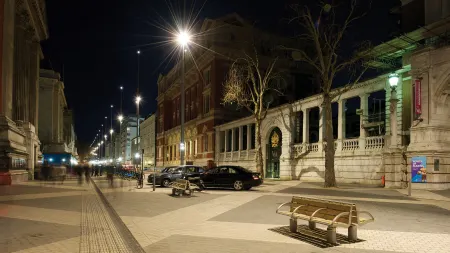 Placemaking asks that we respect our heritage and the environment, provide for the present needs of our communities, do so with integrity and care, whilst creating a great place for the future. The RIBA Award winning Exhibition Road redevelopment project from a few years ago (pictured above) was a great example of this. A complete overhaul of the street created a 'shared space' in one of London's most visited areas, where pedestrians, cyclists and vehicles can co-exist without one being the dominant force.
The Government's recently launched Active Travel Fund has presented a real opportunity to create a lasting change to how people move around towns and cities. Installing infrastructure that supports safe cycling and walking will not only have a positive impact on health and wellbeing, it will also reduce emissions and be a transformative step towards a more sustainable future. Plans are already underway in major UK cities and towns to pedestrianise centres, widen walkways to allow for safe distancing and enable cycle routes, whilst reducing the reliance on public transport. The infrastructure needed to create such spaces was already within numerous ranges at Marshalls, so we have brought them together into an Active Travel and Social Distancing range.
More recently, as the global pandemic forces us to stay closer to home and encourages us to adopt a more local lifestyle, other cities around the world, including Berlin, are showing that the involvement of communities in transformative placemaking have the potential to become an enabling force. In Rotterdam, hyperlocal micromarkets are ensuring locals can shop safely and in Vienna, proposals are being put forward for a crowd-free park that uses a maze system to encourage social distancing.
The global pandemic is challenging. But it has also given us an opportunity to look at how we consider placemaking by better structuring our built environment through thoughtfully designed spaces that provide for the community.
Products and designs to aid active travel and social distancing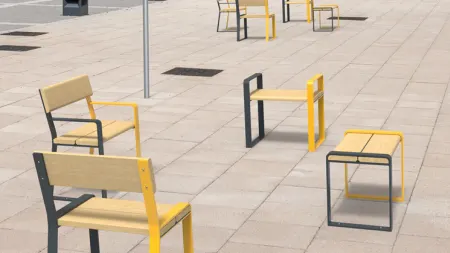 At Marshalls we have over 130 years of experience in helping people to create better spaces and we have a wide range of products to help encourage active travel and social distancing.
For more information on our Active Travel solutions, please contact us:
Commercial Landscaping - 0345 30 20 700
Natural Stone - 0370 41 12 266
Landscape Protection - 0345 600 2425
Drainage - 0345 30 20 400
Or if you need assistance with your design, get in touch with our Design Team who'll be able to help you out: design.team@marshalls.co.uk