The internet of things is growing as an idea. The premise of connecting objects to each other and the internet, and enabling them to collect and share data, is being applied in various areas with varying degrees of success. Certainly, deploying sensors can help us learn more about pollution levels, air temperature, migration of organisms, and our own biology. What sensors cannot determine is how we should act on all this data. In this post, we'll consider how people and communities can use the internet of things to create the smart cities of the future.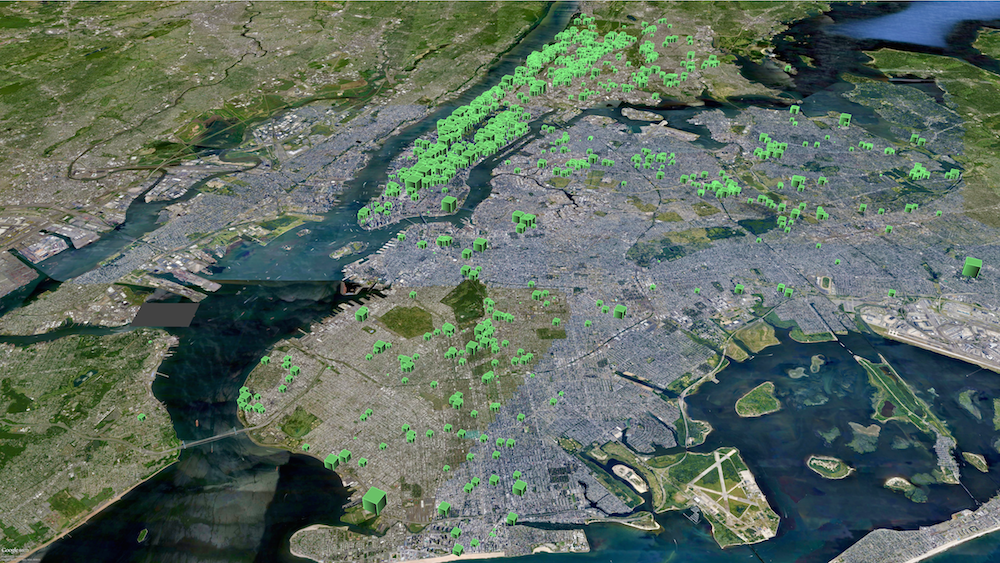 Citizens acting as sensors
People who use social media often act as data sources for businesses and organisations, who analyse social media to gauge their performance, listening to the appreciative or angry feedback and discovering what people make of their services. Now, more and more citizens are actively collecting more quantitative 'big data' in all sorts of contexts, as open-source software and instructions for DIY hardware become more widely available. The concept of crowdsourcing has taken off in specific areas where technology is an advantage: observing nature, measuring environmental changes, or even just recording traffic congestion in real time.
Environmental conservation and recording
The increase in availability of low cost, open source hard and software, and the international collaboration that can be achieved via the internet, has encouraged a new generation of citizen scientists. As well as projects that document nature in and out of cities, these initiatives encourage citizens to become sensors that detect environmental changes, feeding data to other citizens that can help with planning travel, and in making decisions about everyday life.
Air Quality Egg

The Air Quality Egg was born in order to measure and understand pollution on a much more local scale than the regional maps provided by official bodies like Defra. The Egg is plugged into the wall and then sits outside the home taking regular readings. The data is transmitted wirelessly to a base station inside the house, then relayed to the internet via an Ethernet connection. The data is published openly and can be used by developers to build apps, inform local maps, and most importantly inform the user about local levels of NO2, CO, VOC, radiation, and particulates. In the true spirit of citizen science, it is also available as a DIY kit. A similar product by AirSensa utilises fully callibrated units for accurate air quality sensing on wider scale. The units can be fitted to buildings and even street furniture to transform environmental data into user-friendly visualisation, planning and pollution apps.
Oxford Flood Network

The Oxford Flood network project is a smart city initiative started by the local community to improve local flood prediction. National warnings are issued on a blanket basis, but with simple measures this group are working on a more accurate localised system.
They have installed small, battery-powered, wireless ultrasonic rangefinders under bridges and overhangs, and even in floor voids. The sensors measure the distance to the water surface and upload the data to the internet, where it is published with an open licence. This working demonstrator of community sensor networks sets a precedent for communities who want to collect their own data to highlight localised issues.
Nerds for Nature
Nerds for Nature connects environmental professionals and the problems or observations they would like to look in to, with technologists and designers who can help to collect, distribute, and act on environmental data. They hold intensive biological surveying events known as Bioblitzes. The data collected is contributed to national and global biodiversity databases if it is deemed to be useful for science, having been confirmed by multiple observers.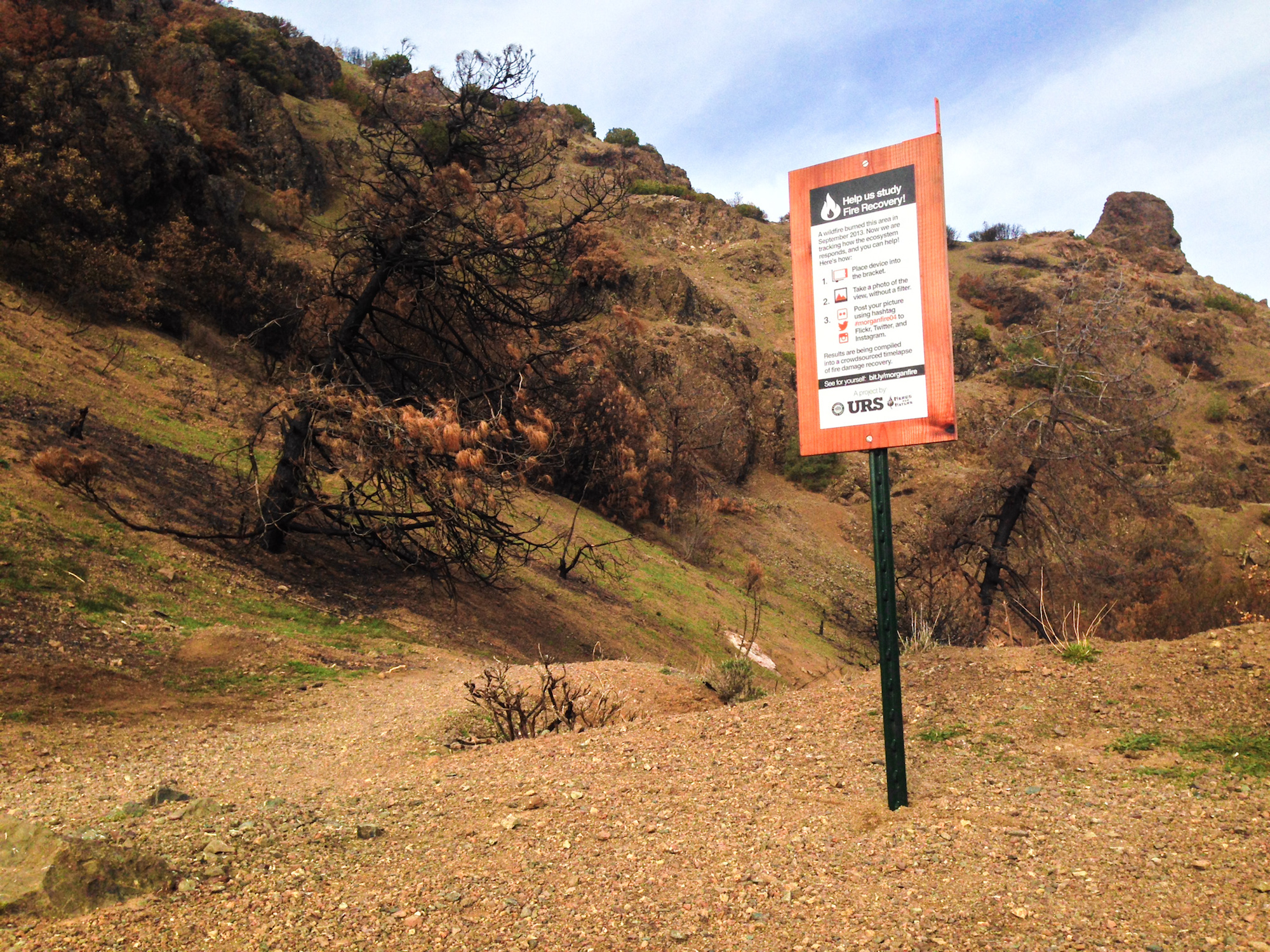 Nerds for Nature also makes use of the omnipresent cameraphone with a simple DIY mechanism to create ongoing crowd-sourced timelapses of areas of interest, keeping an eye on the visible changes in the environment.
Project Noah
Project Noah uses people as sensors in the Internet of Things to build pictures of wildlife in certain geographical areas, document the behaviours of certain species, or simply celebrate and raise awareness of an area of particular natural beauty. 'Missions' range from intensely specific to broad and vaguely defined, but all use citizens as sensors to be eyes and ears for researchers across the world.
Place data and travel
Openstreetmap
Openstreetmap (OSM) is an open source map of the world maintained by a community of volunteers and enthusiasts. They contribute using aerial imagery, GPS devices, and low-tech field maps to keep it accurate and up to date. The Humanitarian OSM Team collect data remotely and on the ground in countries where Humanitarian Responders are present, and form a connection between them and the OSM community. It can be difficult to get accurate geographical data in places where the supply of information is patchy and the situation is volatile. The HOSM Team attempts to fill these gaps and provide humanitarian efforts with free, accurate information, so that they can be directed to have the best impact possible.
Waze traffic app
At the bare minimum, drivers using the Waze app leave it open as they travel, allowing it to passively contribute traffic and other road data. In a more active role, drivers can contribute data that couldn't be monitored by the phone's native sensors, such as temporary floods, accidents, and other hazards. It's a chance for road users to give each other a 'heads-up' about what's coming, and keep traffic flowing a little more smoothly, all by using people as a sensor network.

Car insurance telematics
Car insurance company Drive Like a Girl gives drivers a chance to save money on their car insurance by installing a telematics box in their cars. The box records speed, distance travelled, type of road, rapid acceleration and heavy braking, and can even call the emergency services if it detects a crash. Sensors in vehicles aren't yet pervasive, but the practice presents a huge opportunity to monitor activity on the roads. If a car skidded on an ice patch, and a car's sensors picked it up, it could alert the appropriate authority that the road needs gritting, or just send a warning to other drivers approaching the same area to take care. Becoming active smart citizens.
Thanks to the internet of things, it's becoming easier to be a smart citizen. With all this open data, there will be opportunities to instigate positive change at both a local and national level, without commissioning expensive research studies. We can become sensors ourselves, measuring our surroundings and contributing to a growing cloud of data. What will be most important is how we act on our findings, and take responsibility for our cities.

Image credits:

Image 1 © Carbon Visuals
Image 2 © Smart Citizens
Image 3 © Gareth Halfacree
Image 4 © Nerds for Nature
Image 5 © Oran Viriyincy