Last month, we gave an introduction to the concept of a smart city in our article, Cities With Brains: What Does It Take to Create Smarter Cities?, showing how cities are using information & communication technologies, community education & involvement, and the right policies, to better quality of life and make more efficient use of resources. We are going to start looking at different aspects of a smart city in more specific detail, beginning with lighting. How are cities getting smarter with their lighting?
Moving to Intelligent LED Street Lighting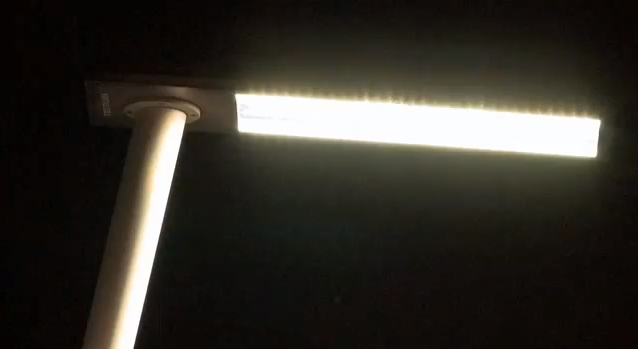 The new LED lighting being used in Barcelona[/caption] One of the first steps towards moving to a more efficient and smarter lighting system is installing LEDs. Sydney is the first city in Australia to roll-out LED lights for street and park lighting, and the Lord Mayor says the switch will save "$800,000 a year in electricity bills and maintenance costs." This is an incredible saving, made possible by LED's energy efficiency and lack of costly maintenance - unlike traditional incandescent lighting. Not only energy efficient, 90% of Sydney residents surveyed said that the new lighting system was appealing, and three-quarters said the LEDs improved visibility.
Using intelligent and efficient lighting is certainly the future for street lighting in cities, and LED's are making that a reality. Barcelona is a city that has recently introduced wireless LED street lights in a move that is expected to cut energy costs by one third. Anna Urbiztondo, Marketing Director at Areisa, says the benefits of using LED lights for this system in Barcelona is that you get a very accurate and individualised level of control, something you certainly cannot have with traditional public lighting.
By using a video sensor in the light, the city can detect presence to control the level of lighting required, so that if someone is walking close by, the sensor will detect that and turn on the light. The system communicates using Internet Wi-Fi and records everything from energy consumption to humidity, and this information is relayed in real-time to a control centre. This kind of system is very clever and is an indication of how sophisticated our urban areas will become in the future.
Barcelona itself is a marvelous case study for Smart City design, with Smart Lighting being one of many initiatives, including Smart Energy, Smart Water (remotely controlled irrigation for green spaces and fountains - not the anti theft system), District Heating & Cooling, Smart Transportation (improving transport efficiency using orthogonal bus lines), Zero Emissions Mobility, and Open Government. Smart all around then. The city hopes its measures allows it to become a "best practice for other global cities seeking to employ the best available technologies to develop long-term sustainability initiatives in the best interest of their citizens."
Imposing a Ban on Illumination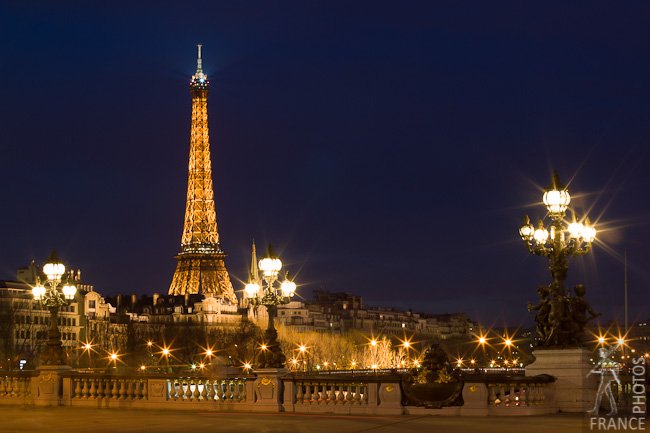 The City of Light goes dark. © Olivier Ffrench
Perhaps if none of these measures are enough, governments could choose a more extreme policy: simply turn off all the lights.
Paris announced an illumination ban last year and began switching off its lights in July. The plan has lights in and outside shops, offices, and public buildings, turned off between 1 a.m. and 7 a.m., and is predicted to save 200 million euros and 250,000 tons of carbon dioxide each year.
The policy has had many critics, with merchants and the tourism industry chief amongst them. Paris is, after all, known as La Ville-Lumière, or the City of Light, a name it earned for being a centre of ideas and for being an early adopter of street lighting. Claude Boulle, head of the City Centre Merchants association said that Paris is "becoming a museum, falling asleep after sunset", and Paris's allure as a shopping destination when stacked up against London, Madrid, or Berlin, would diminish.
Only time will tell the true impact of this policy but the potential cost and CO2 savings are hard to ignore; being environmentally conscious is about more than using lights that are intelligent and efficient, it is about switching them on only when you need them. After all, you wouldn't leave all of the lights on in your house, no matter how efficient they were.
Or how about staying fit and powering a light at the same time?
2009 host of the UN Climate Change Conference, Denmark, erected a 17-metre "extra green" Christmas tree in Copenhagen's hall square that was entirely powered by bicycles. Okay - so perhaps not a strategy that's going to power a whole city, but Denmark had to show they're taking climate change seriously in one way or another, and at least exercise will have kept the Copenhageners warm.