Leading engineers are looking to our waters to provide new sustainable energy projects. What is the potential of these floating solar solutions?
A solar farm the size of eight football pitches has been built in south-east England. But rather than occupying the equivalent in much-needed land, the project has been floated out onto the water.
More than 23,000 solar panels, sitting on the Queen Elizabeth II reservoir near Walton-on-Thames in Surrey, have been powered up. Unless you live in one of the nearby flats or happen to fly over from Heathrow, you're unlikely to see this massive build at work – but the potential of this huge source of sustainable energy cannot be denied.
Thames Water, which owns the QEII reservoir, has estimated that the 6.3MW of energy produced by the floating farm to assist their operations can power the equivalent of around 1,800 homes per year. The energy will be used to power local treatment plants, ensuring that the region has clean water for decades to come.
The raft of solar photovoltaic cells will be an estimated 57,000m2 in size. On a reservoir that's roughly 1.28km2 in size, it'll cover only 6% or so of the total surface – a sacrifice well worth making considering there's no intended ecosystem on the water to speak of.
Alongside the solar scheme being unveiled in Greater Manchester's Godley reservoir, it seems that the UK is making the most of its available space in order to unveil plans that not only conserve precious land but also do their best to provide clean renewable energy at a time when such pioneering schemes are needed most.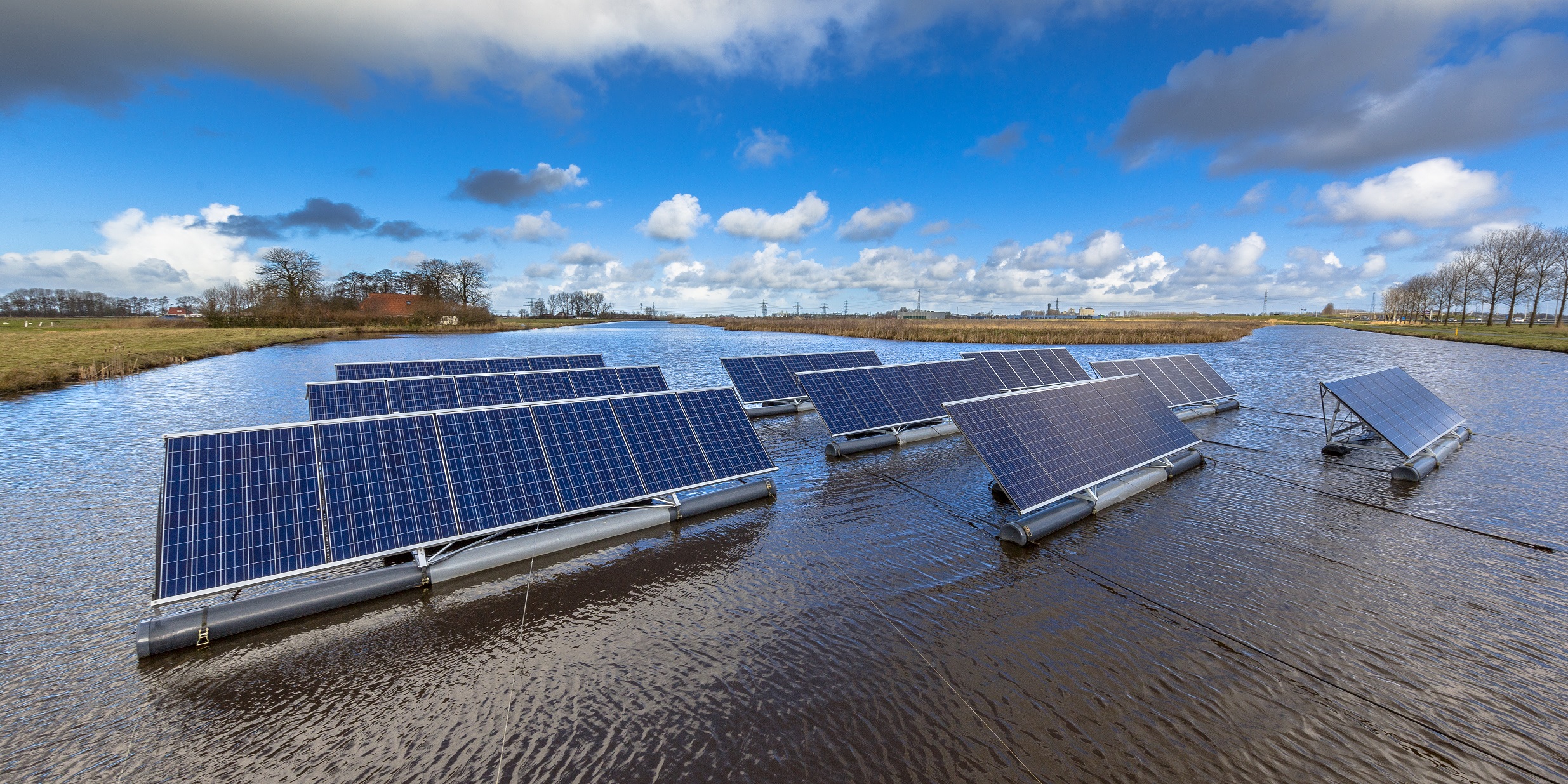 The Paris Agreement of 2015 laid out terms that require countries to do their best to reduce carbon output and keep global warming at a rate below 2C. However, an article in New Scientist magazine warns that we may have already exceeded the figure at which global warming tips into a 'dangerous' state. With innovative feats of engineering continuing apace in the likes of Walton-on-Thames and Hyde, there's renewed focus on providing sustainable energy alternatives.
On the water, just as on the land, there's hope that the UK can show the way forward for other countries to contribute to a safer sustainable state of mind. A similar water-based project is already well under way in Japan, where 180,000m2 of solar panelling will dominate the Yamakura Dam in Chiba Prefecture – where space is at an even higher premium.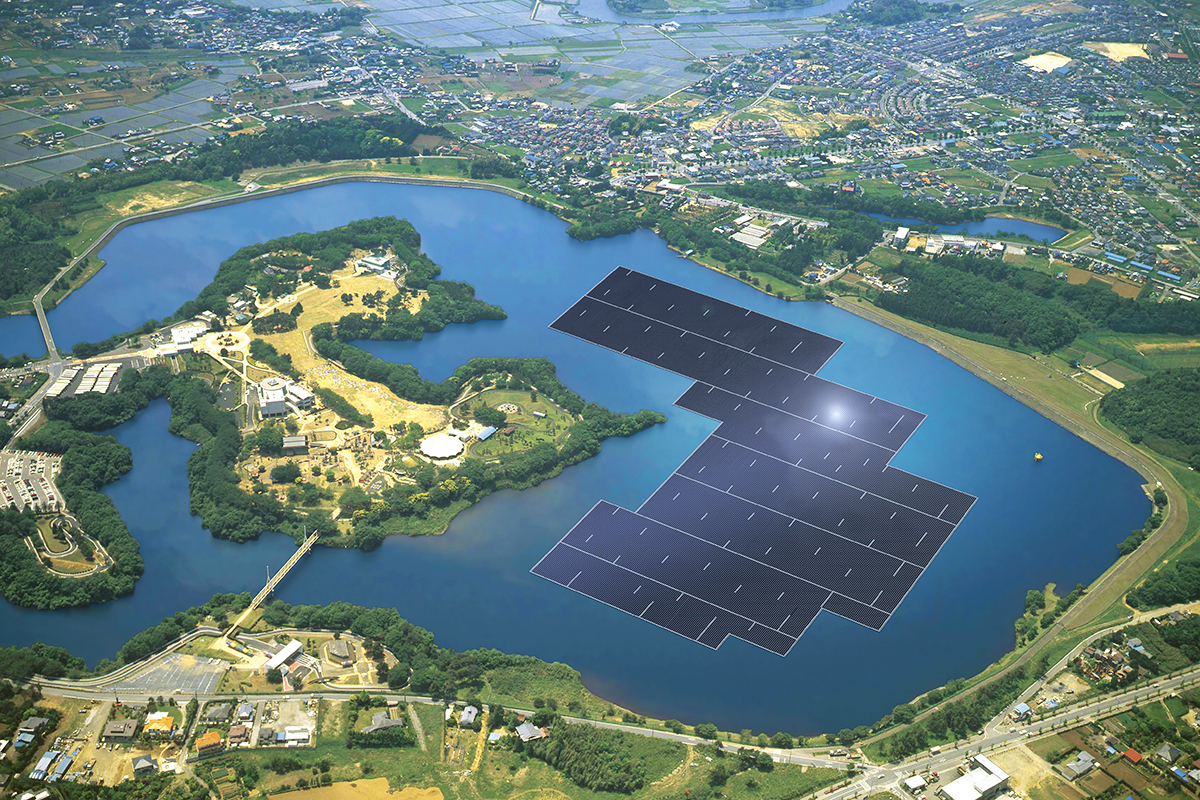 Yamakura Dam in Chiba Prefecture - Image Courtesy of businesswire.com
With space at an increasing premium on land, the decision of leading engineers to take their projects to the water is an efficient and exciting way to not only contribute to a sustainable future but to get our builders and architects thinking a bout how they too can do their part for exciting, environmentally-friendly design.