Late in 2015, it was widely reported that plans are in place for nine new super prisons to be built on brownfield sites in England and Wales, as part of a 'new for old' prison initiative. Chancellor George Osborne and MP Michael Gove (Secretary of State for Justice) announced that the prisons will replace Victorian prisons currently situated on city sites, which, having been freed up, will be used to build homes in response to the growing housing crisis. The announcement has been made as part of a wider prison reform programme that it is hoped will save some one billion pounds over the coming years.
The end of an era
Victorian prisons including Brixton, Reading and Pentonville are among those earmarked for closure. For many years these city centre institutions have been derided; even as long ago as the 1930s, the idea was put forward to close Pentonville in order to build much-needed housing near Kings Cross. Meanwhile, that particular prison has been described by Michael Gove himself as the "most conspicuous example of failure within the prisons estate"[1]. Reading Prison, which opened in 1844, will be the first city prison to go up for sale under the plans.
It's thought that five of the nine new prisons will be completed by the next general election in 2020. They will house around 10,000 inmates in total. As of yet it has not been decided where the nine new prisons will be situated. When asked whether the former site of moth-balled Wellingborough Prison may be one of nine eventually selected as super prison spots, a prison service spokesperson said: "We are examining a number of different sites to consider whether they would be suitable for new prisons. Absolutely no decisions have been made and we are naturally exploring more sites than we will actually need, in order to ensure we choose the best possible locations." That particular site, which closed in 2012, has been the subject of campaigning by Peter Bone, MP for Wellingborough and Rushden, who would like to see the prison reopened.
What does the future hold?
In fact, there are many unknowns surrounding the future of the prison service, the buildings that will ultimately house it and where they will be located. What is known and widely acknowledged is that many aspects of the current system are deeply flawed. Over-crowding and staff shortages have been suggested as key areas where major improvement is required, while growing centralisation has also been blamed for poor performance. However, another fundamental factor affecting whether or not prisons are successful is architectural design.
Many of the prison buildings still in use today were built on the Victorian belief that individual prisoners should endure enforced solitude and, as far as possible, be denied the relief of one another's company. This means that while serving their sentences, prisoners lack shared, 'public' areas like sports halls or learning spaces. Instead, Victorian prisons were built with sightlines and security as priorities. Often, their planning is little more than a series of cells laid out in a circular shape around a central viewing area. By contrast, the design of today's prisons has moved on greatly as people have come to understand that how an institution's spaces are set out and the ways they're used can have a major impact on reducing levels of recidivism.[2]
Prisons around Europe

Bastoy Prison, Norway – Image Courtesy of ibtimes.co.uk
Bastoy Prison is situated on a Norwegian island, reachable only by ferry from the fjords. Being imprisoned there has been described as being like living in a village community. Inmates live in separate households of around six people and each man has his own room, sharing the kitchen and other facilities with his 'housemates'. Significantly, Bastoy Prison has one of Europe's lowest re-offending rates. Leoben Prison in Austria is another example of how good prison design contributes to lower re-offending levels. Designed with the principle in mind that a loss of liberty is punishment enough, Leoben Prison looks more like a university campus than a traditional prison, with its decentralised areas, pedestrian pathways and generous use of both natural light and outdoor space.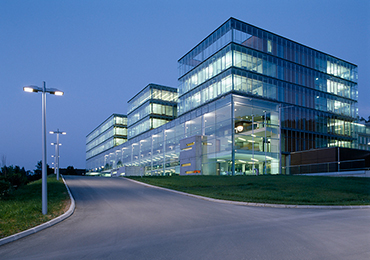 Justice Center Leoben, Austria – image courtesy of simonswerk.de
As of yet, final designs for the nine new super prisons have not been published. Whether they will correspond to the aesthetics of their Norwegian and Austrian counterparts or strike out with completely new theories of design is simply not known. One planned new prison, aside from the nine, is Wrexham Prison. This prison at least seems to have embraced a more contemporary way of doing things. Within its 14 buildings, it will have areas for visitor support and workshops, and it will host "activity associated with rehabilitation".+
The other positive piece of news to come from the building of Wrexham Prison is that the company overseeing its construction has pledged to use local businesses to supply 75% of its workforce.[3] Due to become semi-operational in February 2017 and fully operational by the end of that year[4], this prison will ultimately house some 2,000 inmates and employ 1,000 staff, injecting a significant £23 million annually into North Wales' economy. In the meantime, it is local construction workers who are gaining employment with more than 90 of the 120 individuals working onsite living in the area. With nine super prisons in the offing, it's likely that construction companies across England and Wales will be hoping this reliance on local companies will be repeated when they come to be built.
Where is design headed?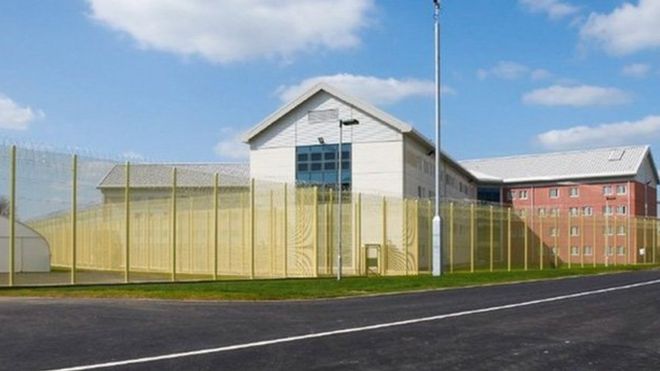 Wrexham Super Prison – image courtesy of bbc.co.uk
Wrexham Prison, when completed, will bear more resemblance to its counterparts in Austria and Norway than to its Victorian equivalents. It will have workshops, energy centres, sports halls and education areas.[5] As with the nine planned super prisons soon to be built, sustainability will have been a key consideration throughout the design and build process. Construction projects on this scale demand that sustainability issues like climate change mitigation, water management and waste reduction should be prioritised both during the build and with regard to long-term building performance.[6]
There's no denying that our prison system and its buildings are in a state of flux. However, while the debates over how best to cut re-offending and which prison designs are most effective rages on, those local construction businesses watching from the sidelines may have many valuable opportunities to look forward to.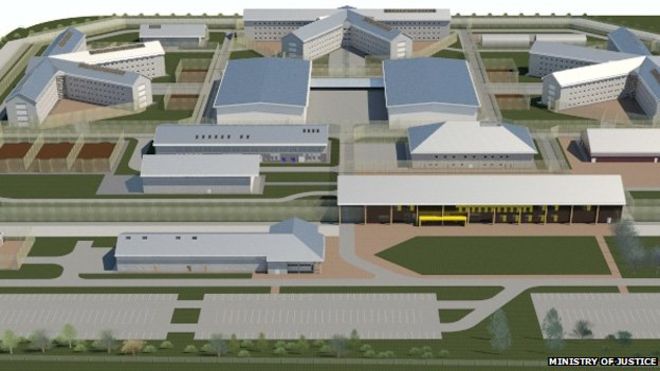 Artists Impression – image courtesy of bbc.co.uk
[1] http://www.theguardian.com/society/2015/nov/09/city-centre-victorian-prisons-may-close-1bn-prison-reform-plans
[2] http://www.independent.co.uk/arts-entertainment/architecture/how-to-build-better-prisons-new-designs-and-a-new-look-at-their-purpose-a6764021.html
[3] http://www.bbc.co.uk/news/uk-wales-north-east-wales-33709408
[4] http://www.wrexham.gov.uk/english/business/prison/dates.htm
[5] https://www.flickr.com/photos/wrexhamcouncil/15224396060/in/album-72157644591628584/
[6] http://constructingexcellence.org.uk/resources/key-issues-in-sustainable-construction/