The hunt is on for the Ultimate Strongman, and we are proud sponsors of the Ultimate World Masters Strongest Man event. We'll be cheering on 16 of the country's best powerlifting prospects over three days of gruelling competition, and award the prestigious trophies to the winners of the Masters Strongest Man event.
The final day of the main competition took place on Saturday inside Belfast's famous Crumlin Road Gaol, a former prison which closed down in 1996. It's a fitting venue in which to enjoy these stunning feats of strength because in a former life, the building itself had to stay strong enough to keep prisoners inside.
While buildings aren't generally designed to be impenetrable fortresses like 'the Crum', each and every construction project does need to place the twin qualities of durability and strength at the heart of its development.
The need for strength in construction is evident when you think about the great many tests it would face, including natural disasters, vandalism, and even the wear from everyday usage in high-traffic areas. Holding Back the Tides Before the power of hydro-electricity was first harnessed as an additional benefit, dams and reservoirs were originally constructed to provide water for homes, irrigation, industry and navigation. Clywedog Dam[1] is the UK's tallest concrete dam, 72 metres high and 750 feet long. Built using 200,000m3 of concrete in the 1960s, it holds back an estimated 50 thousand million litres of water.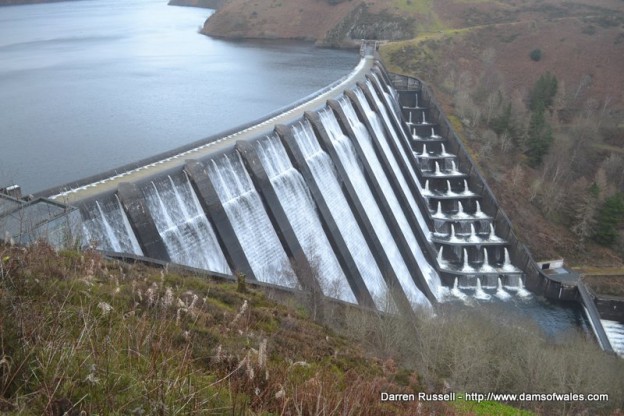 Clywedog Dam - Image Courtesy of damsofwales.com
Going back 30 years to an even more ambitious project, the Hoover Dam was finished in 1935 using nearly 2.5 million cubic metres of concrete[2]. Aside from flood control, it supplies hydroelectric power and water irrigation to three southwest states in the USA. Found just 30 miles from Las Vegas, a million tourists every year are attracted to this feat of engineering.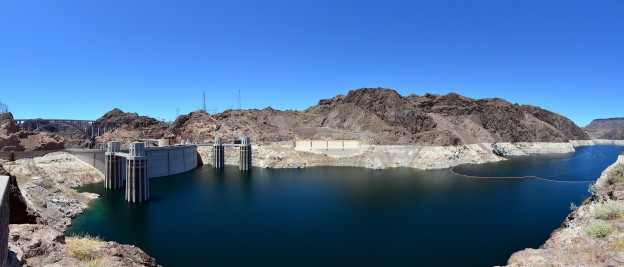 Hoover Dam
Surviving a Shake
Earthquakes are a devastating natural force which can cost lives as well as infrastructure, but advances in quake-proofing alongside the resilience of concrete have resulted in safer cityscapes.
It all comes down to the various ways in which a concrete building is built – its height, length of walls and the number of windows and doors all contribute to a dwelling's likelihood of standing tall once the shakes subside. If the walls are sufficiently anchored to the building's foundation, they stand a better chance. The centre of gravity, ever-shifting as the quake occurs in three dimensions, must provide buildings with a sturdy enough base.
Following the 6.7MW 1994 earthquake in Northridge, California, the latter lesson was taken on board by local town planners[3]. Changes to the building code were made to ensure that shear walls, designed to bear the load in case of seismic activity, were in place in all new builds, and that others were either retro-fitted or vacated.
Northridge, California
Homes which can protect those inside from hurricane-force winds are in great demand in areas of the world where freak weather conditions hit the worst, and the dome home constructed by one Florida resident did just that.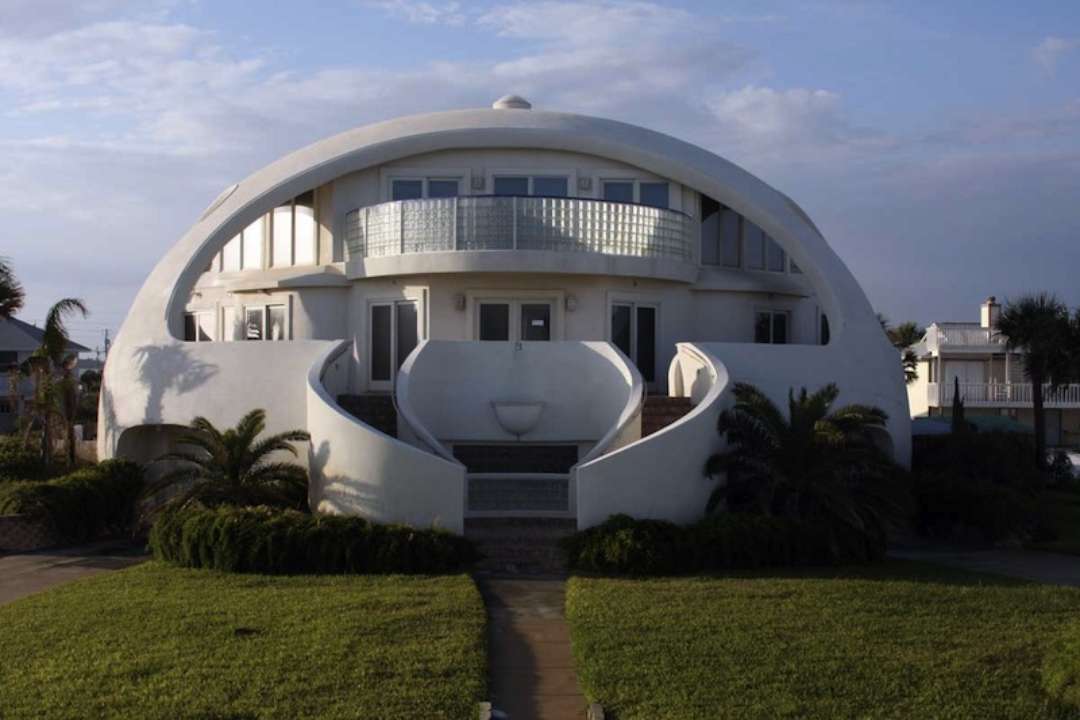 Dome Home, Florida
And where your natural surroundings necessitate protection against rising water levels, a floating home will do just fine – as it will for the residents of The Citadel in the Netherlands, whose location below sea level often requires some support whenever the local low-lying area floods.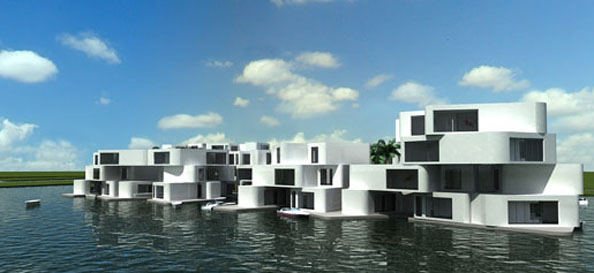 The Citadel, Netherlands
The Test of Time
Given its innate strength in holding back massive bodies of water and protecting against earthquakes, there's no doubt that concrete has proven itself a durable material. The Royal Institute of British Architects has gone further, with its recent proposal[4] to award buildings which stand 'the test of time', both retroactively and with a rigorous set of benchmarks, to apply to current shortlisted projects.
We believe our recent work involving MTec – a new standard in concrete production – will easily surpass these new benchmarks. Its use of macro synthetic fibres toughens up the hardiest of building materials, and has endured a higher Megapascal count of pressure in 24-hour and 28-day tests than ordinary concrete.
Used in the formation of NR A100 coping units, we most recently supplied MTec for a platform edging project at London Bridge Station[5], which brings an estimated 50 million passengers per year into the capital – a highly applicable test of durability.
And for added protection against more undesirable human elements, RhinoGuard products offer defence against vehicular attack by incorporating discreet bollard protection into street furniture such as planters. This means institutions can enhance their security without compromising the landscape design outside their buildings.
Concrete continues to prove more than capable of taking on the toughest challenges – both natural and man-made – and as work goes on to make it even more sustainable, the possibilities are endless.
[1] http://www.llanidloes.com/clywedog/index.html
[2] http://www.usbr.gov/lc/region/pao/brochures/faq.html
[3] http://quake06.stanford.edu/centennial/tour/stop10.html
[4] http://www.architectsjournal.co.uk/news/riba-announces-plans-for-test-of-time-award/8674331.article
[5] https://assets.marshalls.co.uk/dam-svc/AssetStore/Network-Rail-London-Bridge-Station-8948.pdf