Open and here to support you.
All businesses in the Marshalls group are open.
We are working safely to manufacture products, take new orders and fulfill existing ones.
Find out more
Academy Litter Bin
The Academy Litter Bin in is designed to coordinate with the Academy Seat and Bench. It features a perforated pattern and is available in Steel or Stainless Steel. The litter bin is supplied with a galvanised steel liner as standard.
Fixing Options: Ground Fixed, Surface Mounted
Material Options: Stainless Steel, Steel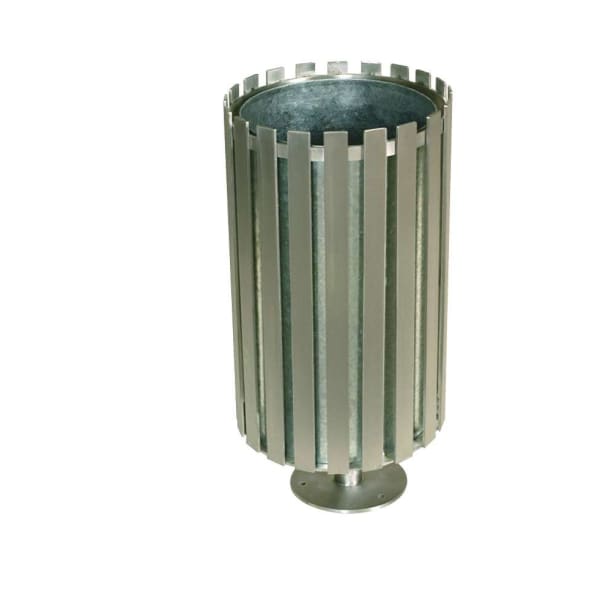 ollerton academy steel and stainless steel litter bin
Certification Logos and Accreditations
| Product Name | Body/Frame Material | Diameter (mm) | Overall Height (mm) | Capacity (L) | Weight (kg) | Fixing Method |
| --- | --- | --- | --- | --- | --- | --- |
| Academy Litter Bin Root Fixed | Mild Steel | 400 | 780 | 50 | 36 | Root Fixed |
| Academy Litter Bin Surface Mount | Mild Steel | 400 | 780 | 50 | 36 | Surface Mount |
| Academy Litter Bin Stainless Steel Root Fixed | Mild Steel | 400 | 780 | 50 | 36 | Root Fixed |
| Academy Litter Bin Stainless Steel Surface Mount | Mild Steel | 400 | 780 | 50 | 36 | Surface Mount |
ollerton academy steel and stainless steel litter bin