Alta Quartzite
Boost the function and form of any commercial build with the charm and durability of Alta Quartzite paving.The green-grey hand split surface of this versatile stone has a stunning sparkling appearance, giving a vibrancy and texture that's unique to the family of quartzites.

Strong and with very high slip resistance, this paving will provide great service in pedestrian areas that are subject to heavy footfall. Quarried from mountains at the very top of Norway, the hard-wearing nature of the stone makes it extremely durable and frost resistant.

Alta Quartzite's unique colouration lends a refined feel to any scheme. Supplied with a very flat hand split surface and sawn edges, it is usually supplied in thinner slabs as its strength allows it to carry extremely high loads.
Produced to ISO9001, ETI and UK standards
Durable and frost-resistant
High slip resistance
Capable of carrying high loads
Variety of sizes available
Available in a range of standard plan sizes
Bespoke size options can be accommodated upon request
Certification Logos and Accreditations
Product Name
Finish
Thickness (mm)
Alta Quartzite Natural Split
Natural Split Top and Bottom with Sawn Sides
50
60
70
alta quartzite cladding - green - london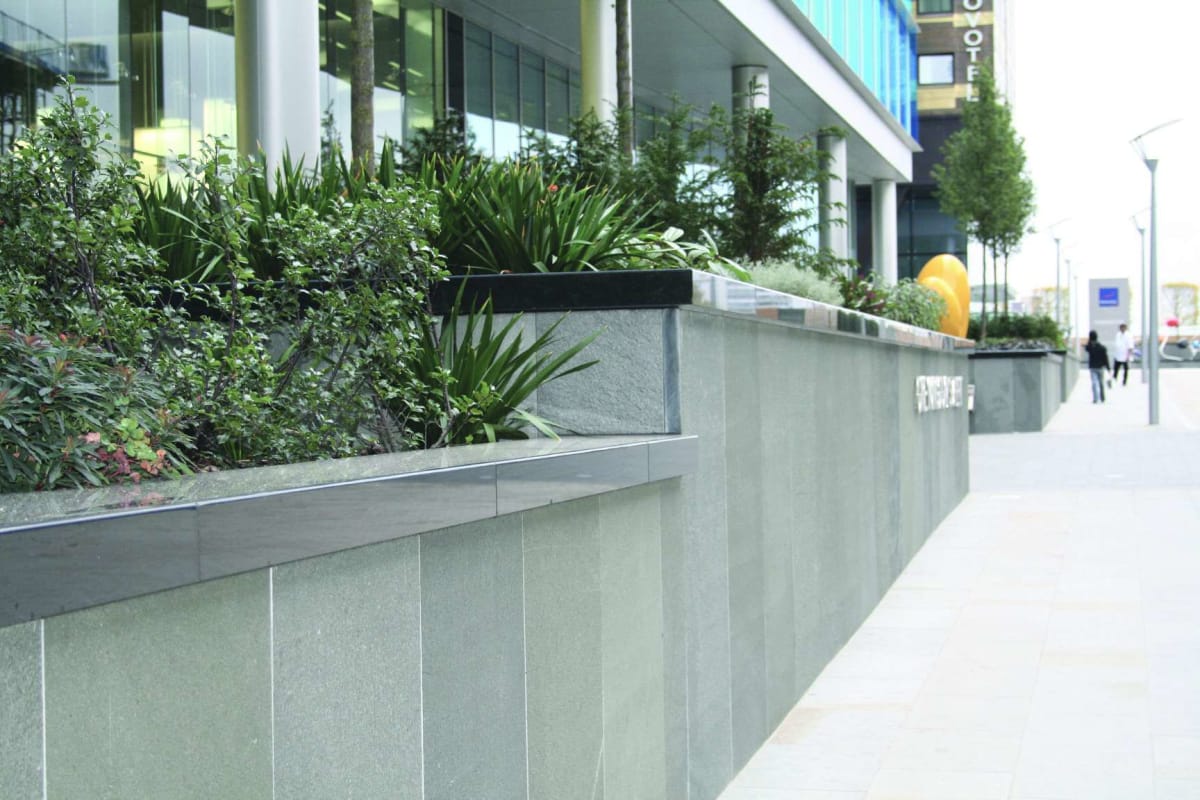 alta quartzite internal flooring- nordland
alta quartzite riven paving