Open and here to support you.
All businesses in the Marshalls group are open.
We are working safely to manufacture products, take new orders and fulfill existing ones.
Find out more
Antony Gormley Cast Iron Bollard No.4
Cast Iron Bollard No. 4 features a set of three tiered, graduated spheres and offers an eye-catching alternative to standard barriers. It forms part of a series of four bollards designed exclusively for Marshalls' Street Furniture range by celebrated sculptor Antony Gormley.

Marshalls' Antony Gormley Cast Iron Bollard No.4 is manufactured from cast iron to aid durability and has a naturalised finish. Each bollard is individually numbered before leaving the foundry and is accompanied by a certificate of authenticity.

Supplied with root fixing as standard, Cast Iron Bollard No.4 adds flair to any landscape.
Manufactured from cast iron
Exclusive design
Eye-catching shape
Individually-numbered and authenticated
Root fixing as standard
NBSPlus Codes
Q50 Site/street furniture/equipment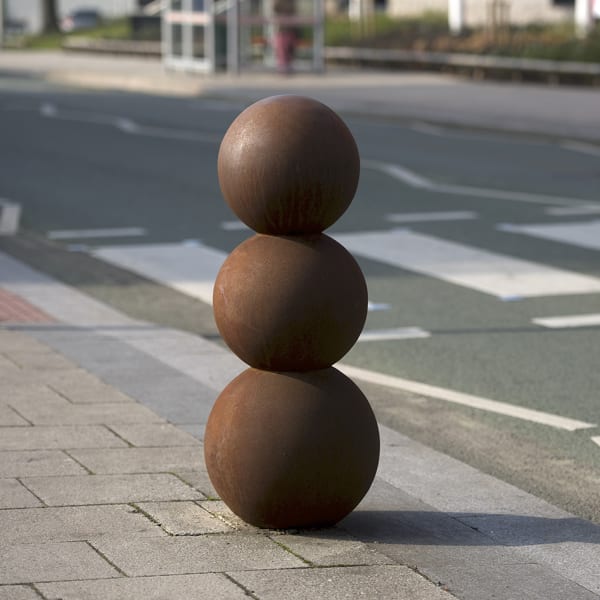 no.4 cast iron bollard
Certification Logos and Accreditations