Open and here to support you.
All businesses in the Marshalls group are open.
We are working safely to manufacture products, take new orders and fulfill existing ones.
Find out more
Cast Stone Band Plinth and String
Band and string courses can be used to break up the façade to an elevation, with plinth blocks being used as a decorative feature around the base of a building. Our range includes square plinth blocks, weathered or chamfered, all of which can be cast as an Ashlar block.
Notes:
Units can be scheduled and cast to suit your wall lengths, bonding patterns and phase construction plans.
Angled units (either vertical or right angled returns) are available on request.
Consideration should be given to unit weight when specifying.
Other profiles and sections can be produced on request.
Units can be made with chamfers on top and bottom face if required.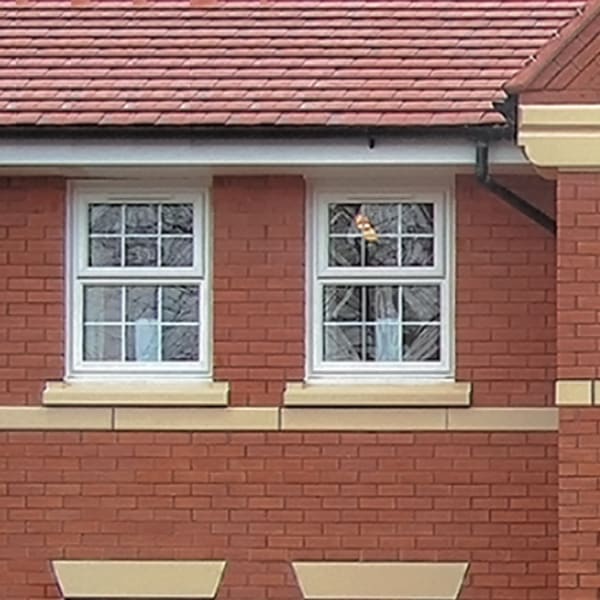 cast stone band plinth string courses
Certification Logos and Accreditations
| Product Name | Length (mm) | Width (mm) | Height (mm) | Weight (kg) |
| --- | --- | --- | --- | --- |
| Band Block BCA 65 | 890 | 100 | 65 | 16 |
| Band Block BCB 140 | 890 | 100 | 140 | 35 |
| Band Block BCC 215 | 890 | 100 | 215 | 53 |
| Band Block BCD 290 | 890 | 100 | 290 | 64 |
| String Block CSA 65 | 890 | 120 | 65 | 19 |
| String Block CSB 140 | 890 | 120 | 140 | 41 |
| String Block CSC 215 | 890 | 120 | 215 | 63 |
| String Block CSD 290 | 890 | 120 | 290 | 85 |
| Plinth Block MPB 140 | 890 | 150 | 140 | 47 |
| Plinth Block MPC 215 | 890 | 150 | 215 | 73 |
| Chamfered Plinth Block SPB 140 | 890 | 150 | 140 | 45 |
| Chamfered Plinth Block SPC 215 | 890 | 150 | 215 | 70 |
cast stone band plinth string courses