bespoke ferrocast® valentine bollard sleeves
Bespoke Ferrocast® Bollard Sleeves
Ferrocast® allows for endless design options. This unique material enables us to create any bespoke bollard, in any colour, shape or size to suit your project.
Whether your starting point is a fully detailed design, a hand-drawn sketch or even simply an idea; we have the knowledge and skills to successfully transform your ideas into deliverable product solutions.
Gone are the days of steel bollard fortresses. Ferrocast® bollards can be distinctive and brighten up an environment whilst also offering a maintenance-free life span.
Manufactured from an engineering grade polyurethane cast around a steel core, our Ferrocast® material is extremely strong and has a non-ferrous exterior, meaning it will not rust or chip. This makes Ferrocast® ideal in coastal areas where high levels of saline are present.
Endless design possibilities
Available in a range of colours
Available in bespoke sizes to suit your scheme's requirements
Effective way of improving surrounding aesthetics
Can be incorporated with protective RhinoGuard® technology
Durable material
Resistant to many chemicals including saline and uric acid
Abrasion and chip resistant
Offers a long and maintenance-free life span
Helps reduce ongoing costs
Certification Logos and Accreditations
bespoke ferrocast® valentine bollard sleeves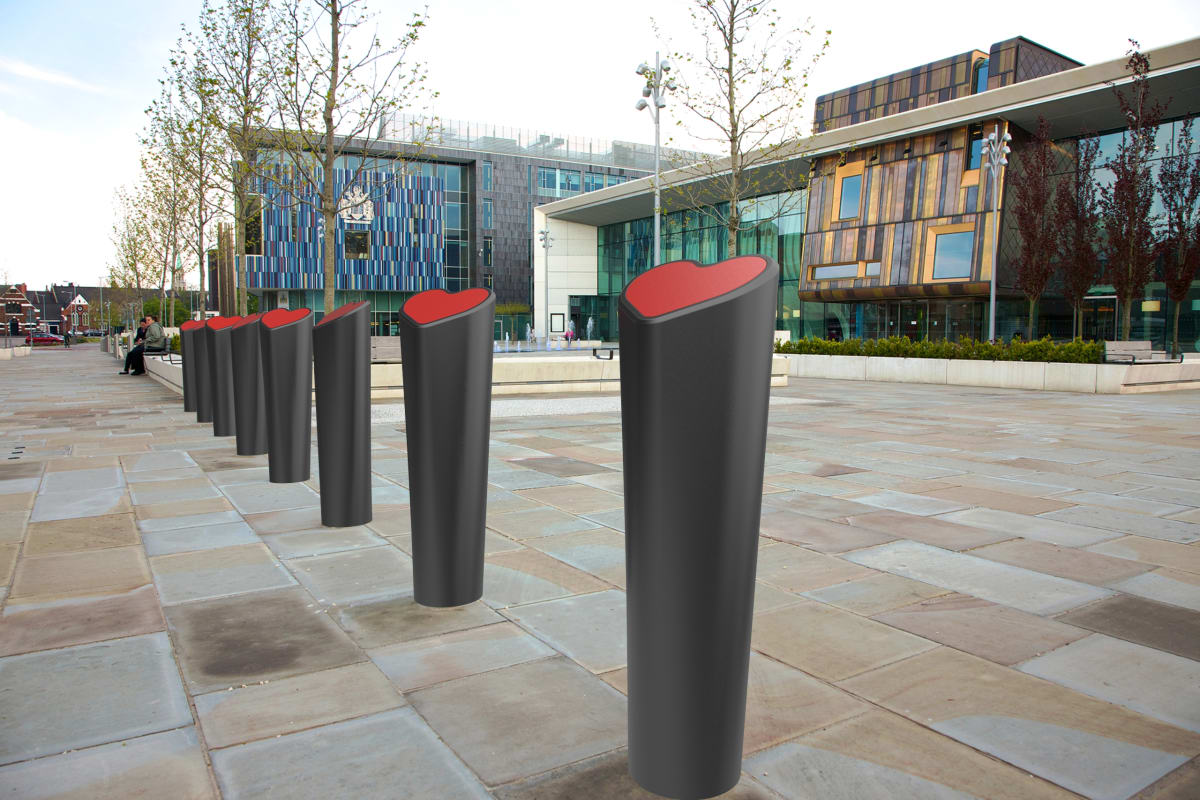 bespoke ferrocast® bollard sleeves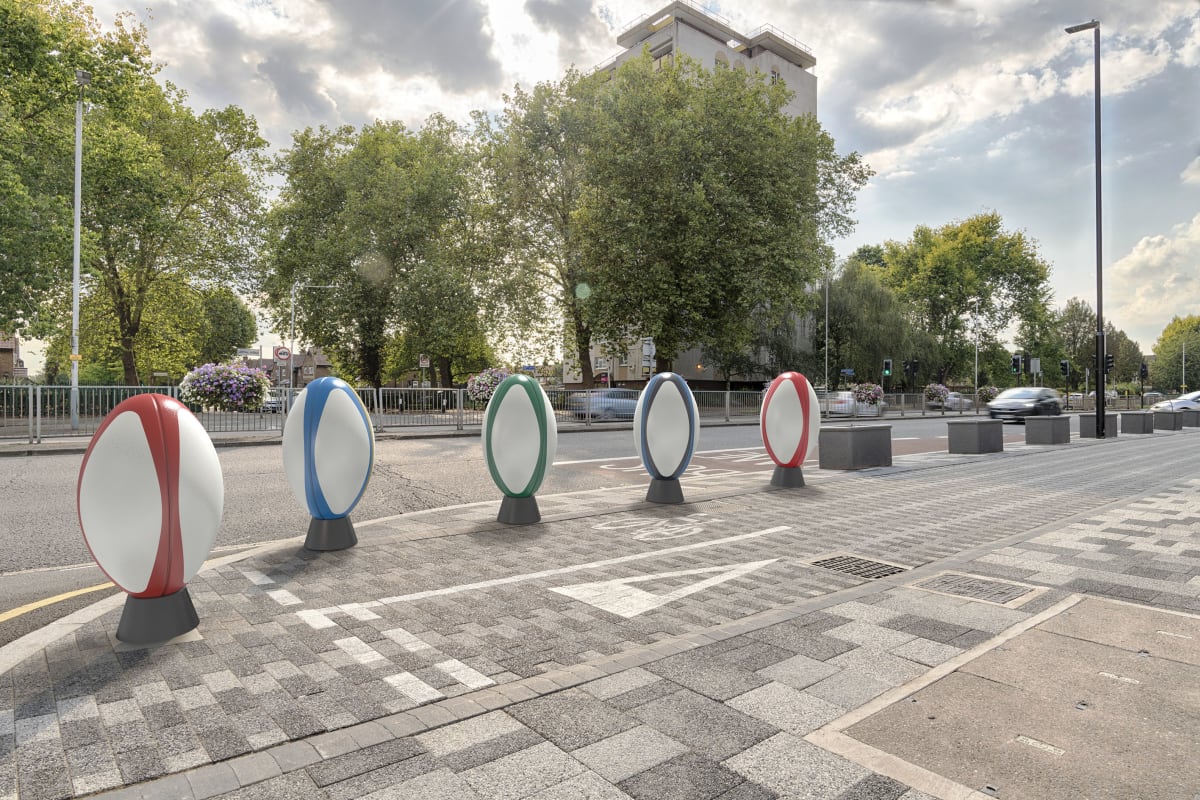 bespoke ferrocast® bollard sleeves