Open and here to support you.
All businesses in the Marshalls group are open.
We are working safely to manufacture products, take new orders and fulfill existing ones.
Find out more
Chancellor Pedestrian Guard Rail
Marshalls range of Ferrocast Pedestrian Guard Rail is ideal for directing pedestrians in those areas where there is a potential for them to come into conflict with traffic.

The system comprises Ferrocast Polyurethane posts and a steel panels. Decorative post and cap options are available allowing different configurations that best suit your scheme.

Bespoke designs may also be commissioned on request. Please download the product specification for more details.
Ferrocast products are cast around an internal steel core for increased structural strength
Light weight and easy to install. Requires no on-site mechanical lifting.
Will not dent and has a high chip and abrasion resistance
Easy to clean and maintain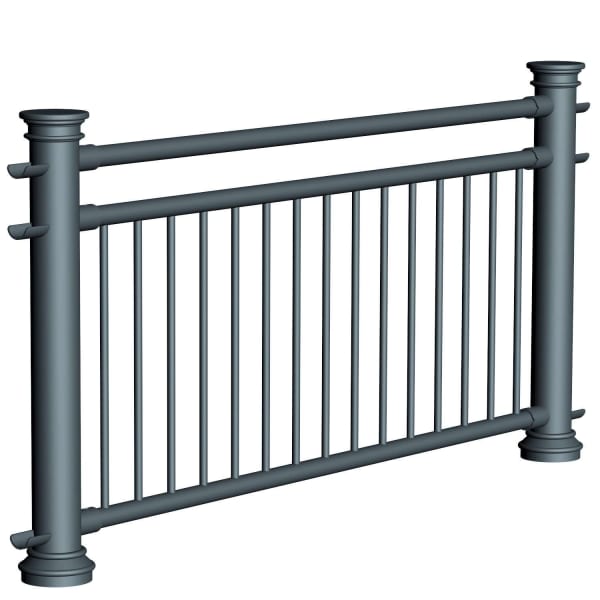 ferrocast chancellor 4 (pgr3) polyurethane pedestrian guard rail
Certification Logos and Accreditations
Product Name
Post Diameter (mm)
Height Above Ground (mm)
Panel Sizes (mm)
Panel Options
Weight (kg)
Chancellor 1 Rail Pedestrian Guard Rail
Ø88.9
Ø114.3
1090
2000
1500
1000
HV2
HV4
HV8
14
Chancellor 2 Rail Pedestrian Guard Rail
Ø88.9
Ø114.3
1090
2000
1500
1000
HV2
HV4
HV8
14
Chancellor 3 Rail Pedestrian Guard Rail
Ø88.9
Ø114.3
1090
2000
1500
1000
14
Chancellor 4 Rail Pedestrian Guard Rail
Ø88.9
Ø114.3
1090
2000
1500
1000
14
Chancellor 5 Rail Pedestrian Guard Rail
Ø88.9
Ø114.3
1090
2000
1500
1000
14