Coda Litter Bin
Designed to withstand even the toughest urban environments, the Coda Litter Bin allows full coordination with the rest of the Cosa range through its signature, angled cast stone contrast base leading into the paving.
Offering extraordinary longevity, the 55mm thick concrete wall is vandal-resistant and easy to clean. The height and aperture of the 80 litre bin have been carefully considered for maximum usability and ergonomics in the public realm.
The removable, draining MDPE (Medium Density Polyethylene) liner is locked in for security and the angular design enables easy removal for the cleaning cycle. A 5mm shadow gap is incorporated at the base for self-draining.
The signature Coda slash colour contrast can aid DDA compliance and mask low level street dirt and rain spatter to ensure minimal maintenance is required.
The litter bin is customisable to a selection of Marshalls paving finishes to provide excellent aesthetic cohesion. It is available in three complementary concrete colours of silver grey, mid grey and anthracite for design flexibility and to coordinate with Marshalls Metrolinia and Conservation Paving.
A choice of root fixed or sub surface mount options are available for secure installation.
Stylish, hard-wearing litter bin
80 litre capacity
Signature angled cast stone base
Available in 3 concrete colour options
Low maintenance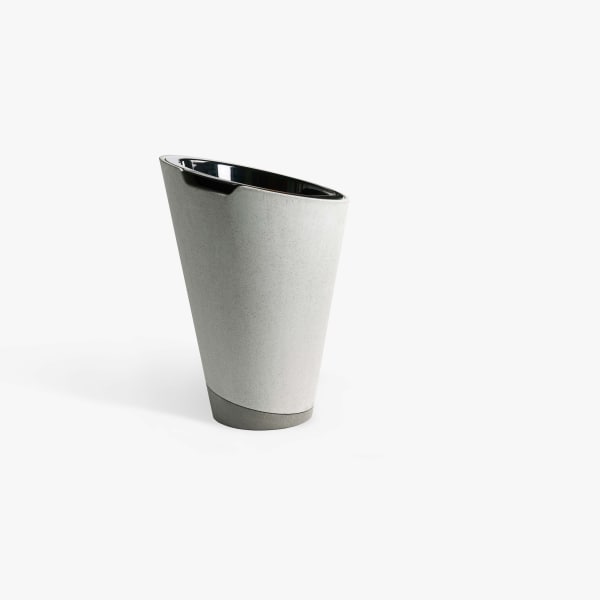 coda litter bin
Certification Logos and Accreditations
| Product Name | Length (mm) | Overall Height (mm) | Fixing Method | Capacity (L) | Body/Frame Material | Body/Frame Colour |
| --- | --- | --- | --- | --- | --- | --- |
| Coda Litter Bin Root Fixed | 620 | 900 | Root Fixed | 80 | Wet Cast Concrete | Concrete Colours Silver Grey Mid Grey Anthracite |
| Coda Litter Bin Sub Surface Mount | 620 | 900 | Sub Surface Mount | 80 | Wet Cast Concrete | Concrete Colours Silver Grey Mid Grey Anthracite |
coda litter bin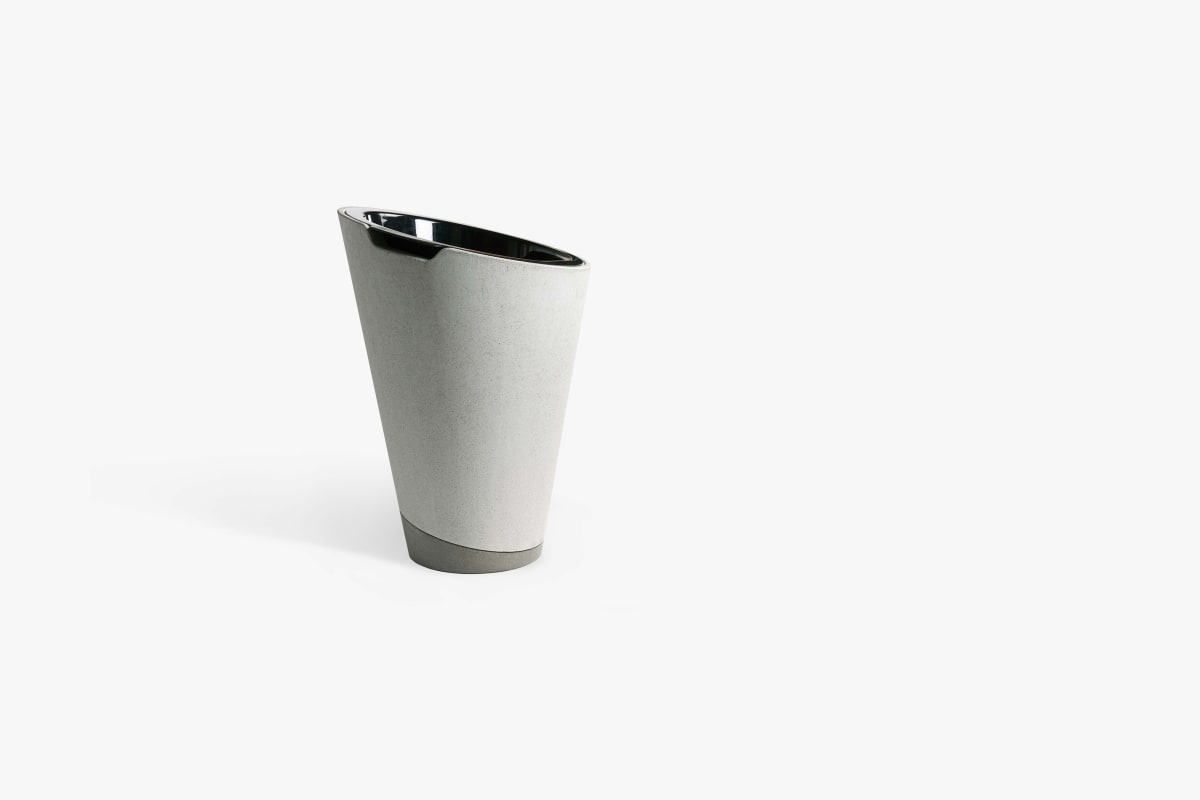 coda litter bin