Drivesys_flamed_setts
Drivesys Flamed Stone Paving
Marshalls Drivesys Flamed Stone creates a stunning natural stone aesthetic for a fraction of the price.Cast from moulds of real stone setts to ensure an authentic finish, this striking aesthetic is coupled with the consistent dimensions of concrete block paving to allow for quick and easyinstallation.Crucially, the patented system can be installed on a flexible sand bed (just like standard block paving) instead of the rigid mortar bed required by natural stone setts, reducing the cost by at least a third compared to a fully installed natural stone sett system.Drivesys Flamed Stone comes in a mixed size random course pack, supplied with the correct quantity of Jointing Compound.The system has been designed and tested to withstand loads of up to Category 5 (one commercial vehicle per week), which is perfect for the kind of pedestrian areas which may need a weekly delivery or bin wagon.
Creates the effect of stone setts
Can be installed on a flexible sand bed
Packs offer random sizes with 1 colour option – Blue Pennant
Can withstand loads up to Category 5
Certification Logos and Accreditations
UKCA Declarations of Performance
| Product Name | id | Thickness (mm) | Finish | Made to Stock / Made to Order | Carbon Footprint |
| --- | --- | --- | --- | --- | --- |
| Drivesys®Flamed Stone Project Pack | PV0035204 | 60 | Flamed | Made To Stock | 0 kg CO2 |
Made to stock: Item is in stock and available for delivery.
Made to order: Item will be manufactured when the order has been placed, lead times vary dependent on product.
Drivesys_flamed_setts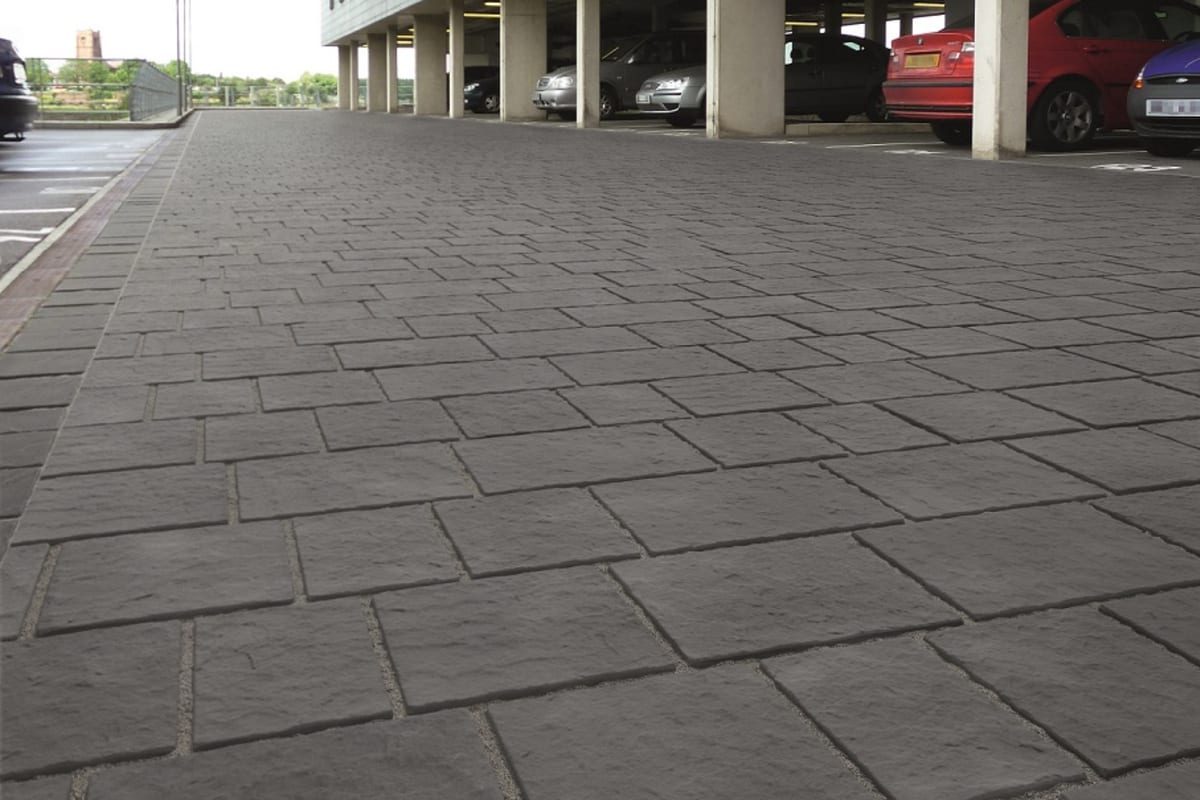 drivesys flamed stone