Carmel Tree Surround
The Escofet Carmel Tree Surround presents a practical solution to accommodate established and newly planted trees in modern urban landscapes.

Architects Estrella Ordoñez and Enric Pericas designed the tree surround in collaboration with ONCE, the blind people's organisation, to improve access to Barcelona's Carmel district.

Acting as an effective transition between the standard orthogonal pavement and the circular perimeter around a tree, the Escofet Carmel Tree Surround offers a number of square and circular variations to suit differing situations.

The square option consists of 2 pieces of reinforced cast stone in granite grey with an acid-etched and waterproofed finish, with 1 or 2 cast aluminium rings painted with black forge oxiron. The round option uses a circular steel frame with rings, and is recommended for use with pavements such as asphalt and concrete slabs.
Transition solution between pavement and tree
Cast aluminium rings with black forge oxidised iron finish
Granite grey reinforced cast stone or steel surround
Embedded at paving level
Numerous variations available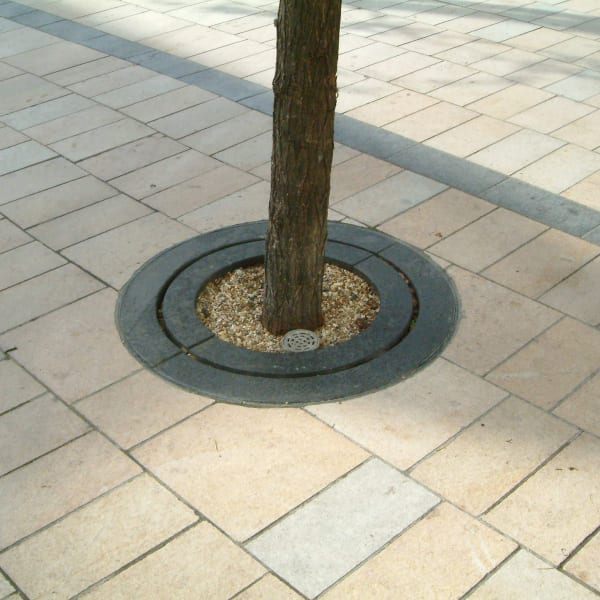 escofet carmel tree grille