Laurel & Hardy Litter Bin
Designed for effective indoor and outdoor everyday use, Marshalls' Escofet LAUREL & HARDY Litter Bin and Ashtray is a modern solution to street litter problems.

The 2 different shapes which make up the unit can be used interchangeably. Highly durable, both are built in stone topped with cast aluminium lids and a stainless steel internal mechanisms.

This litter bin includes a plastic collection bag, which is secured by a stainless steel telescopic ring. Ashtray waste can be deposited into the adjoining bin via a mechanism that enables its contents to be emptied without detachment from its standing unit.

These pieces come in 2 finishes. Choose from a beige concrete with its aluminium sections painted with a corten effect, or a grey concrete contrasted with smoke-black cast aluminium lids. The 2 cylinders are joined by a bolt and anchored to the ground.

The LAUREL & HARDY unit was designed for Escofet in 2008 by Miquel Milá and Gonzalo Milá.
Cast stone litter bin and adjoining ashtray
Available in 2 finishes
Anchored to the ground
Modern functional for easy waste disposal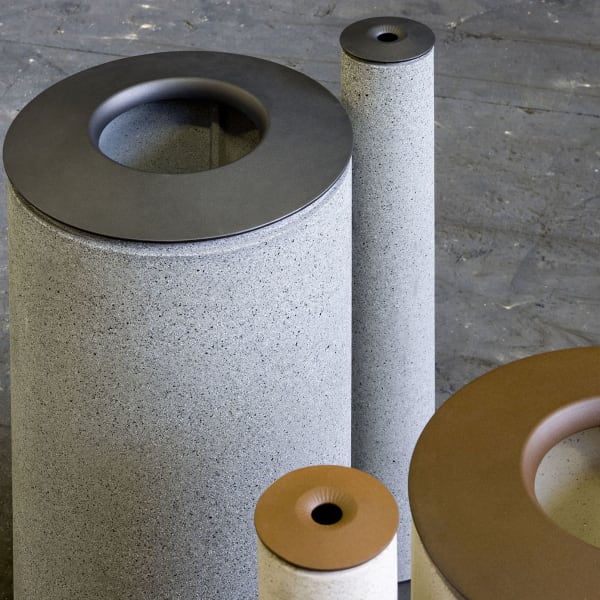 escofet laurel hardy
Certification Logos and Accreditations
escofet laurel hardy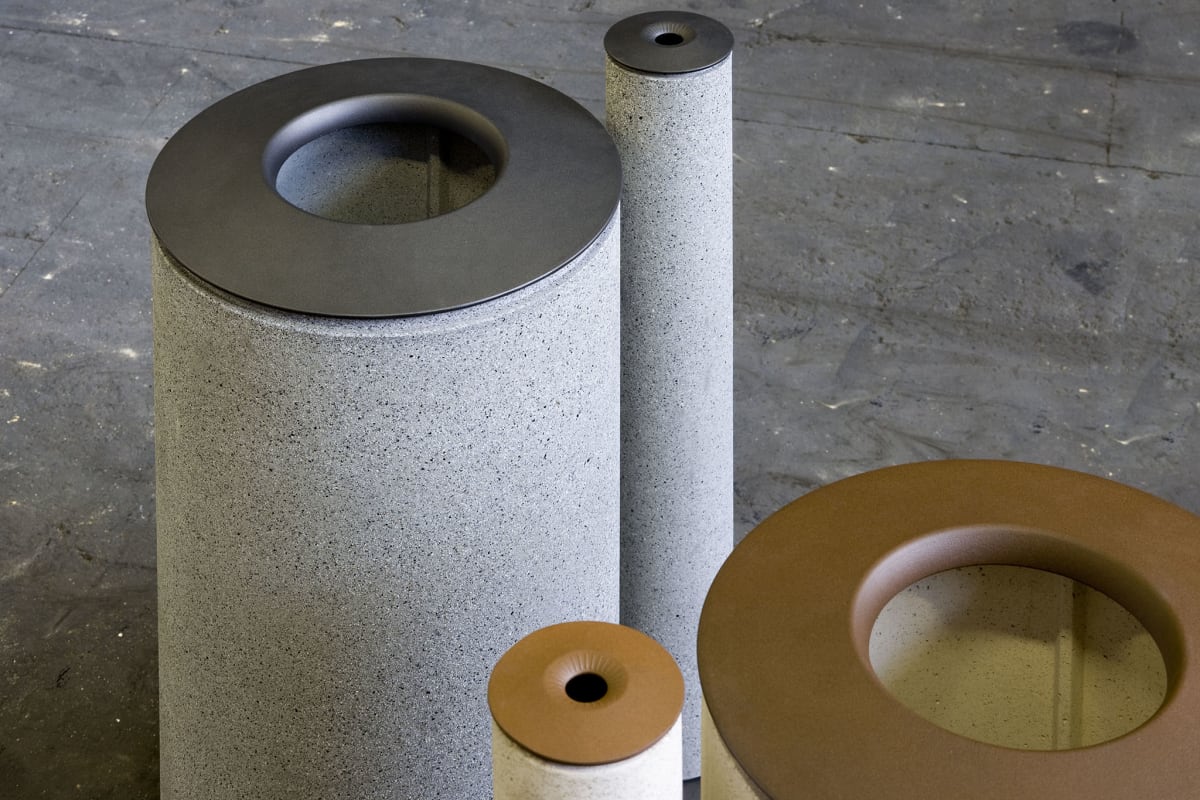 laurel & hardy litter bin 1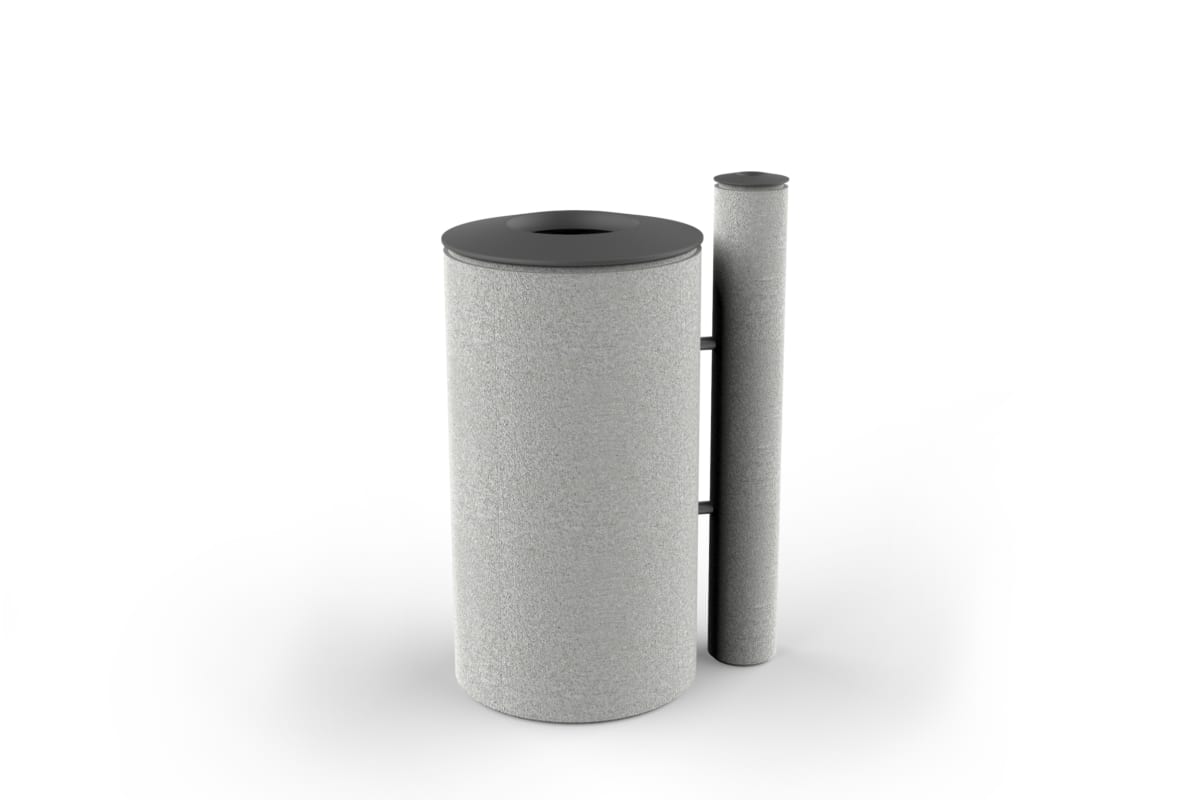 laurel & hardy litter bin