Open and here to support you.
All businesses in the Marshalls group are open.
We are working safely to manufacture products, take new orders and fulfill existing ones.
Find out more
Ramia Tree Surround
Developed to mark out and protect tree plantations in paved areas, the Escofet Ramla Tree Surround provides a practical solution, encouraging efficient surface water management.

The architects Pere Cabrera and Jaume Artigues designed the tree surround for the Raval stream bed in Barcelona as a natural stone product for the area. They wanted to minimise tree surround maintenance, as well as providing a water clearance solution for a climate where extensive rains are a frequent occurrence.

Consisting of 2 pieces of reinforced cast stone in granite grey laid at pavement level, the ramp at either end syphons water into the base area, and facilitates easy cleaning and maintenance. The stone is available in 2 finishes; acid-etched and waterproofed, or in its natural concrete state.
Reinforced cast stone in granite grey
Choice of 2 natural finishes
Ramp design aids movement of rainwater
Facilitates easy maintenance and cleaning
Embedded at paving level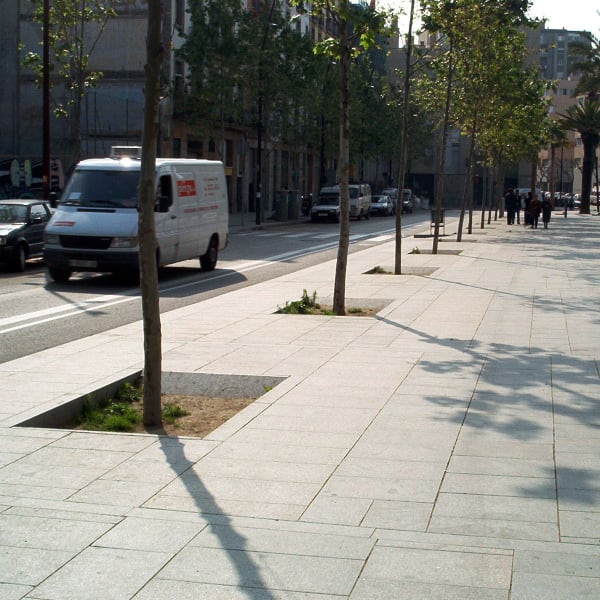 escofet ramia tree grille
escofet ramia tree grille