geo disc luminaire
Geo Disc LED Luminaire
The elegantly designed Geo Disc LED Luminaire is a versatile lighting solution that provides outstanding photometric attainment and light distribution. It is offered in two sizes; Disc 600, which houses three 6-LED modules and Disc 750, which houses four 6-LED modules. Each size uses S-class optics to deliver a wide road lighting distribution with full cut-off.
The very efficient and powerful CREE XML LEDs, housed in modules of six, enable multiple-module specification for higher lighting requirements. Both the 3 and 4 module configurations can be operated at five running currents ranging from 350mA to 2100mA, providing a variety of efficiency and output options.
The LED modules and control gear are sealed to IP66, protecting them from dust and water. The standard colour temperature is 5000°K, although 4000°K and 3500°K are available if requested.
An exceptionally low-profile aluminium body and silver-coated powder finish ensure the Geo Disc LED Luminaire always looks great in-situ. Other colours and finishes are available according to project requirements. Full consultation and lighting design service using Lighting Reality and Relux software is available on request.
Choice of 5 running currents
Wide road lighting distribution with full cut-off
Choice of 2 sizes
Alternative colours and finishes
Coordinates with other Geo street furniture and signage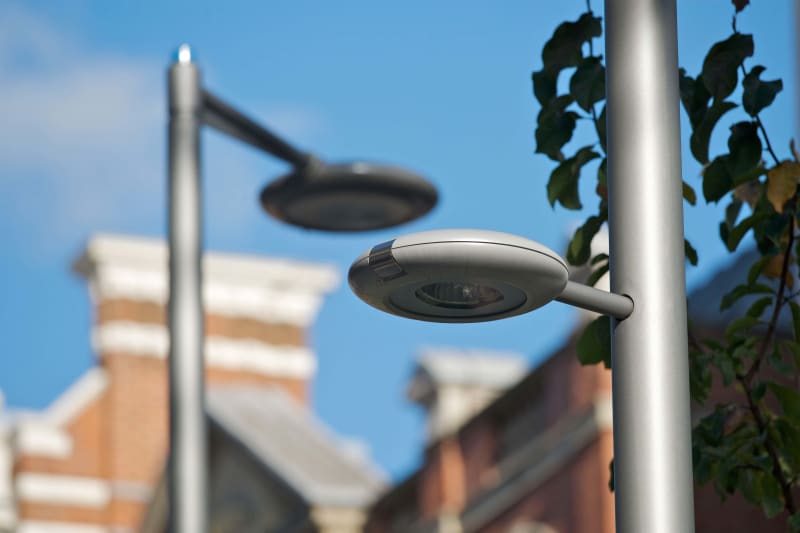 Geo Disc LED Luminaire BIM Model
At Marshalls we work alongside appropriate guidelines in which we are able to provide high quality 3D objects of our products that contain rich data to satisfy that information required by our clients.
We strive to improve the relationship with stakeholders and the BIM process enables us to share the relevant information.
Our BIM models are available to download directly from our BIM library.
We have a range of models available in AutoDesk Revit format including CoBie, IFC and NBS data.
View BIM Library