Open and here to support you.
All businesses in the Marshalls group are open.
We are working safely to manufacture products, take new orders and fulfill existing ones.
Find out more
Godot Planter
The Godot Bench has been designed in a way that requires combining two bench modules together. The bench has a semiciruclar opening at one end, which when combining two bench modules together, creates an circular space in the centre for tree plantation to grow, whilst still allowing space for users to apporach, sit down and relax in the shade. Godot Bench is made from reinforced concrete.
Serves as a Seat and tree guard for existign and newly planted trees
Available in three lengths
Compatible with Universe Timber Accessory System
Choice of colour finishes
Option of integrated LED lighting within modules
Create seating arrangements using all sizes
NBSPlus Codes
Q50 Site/street furniture/equipment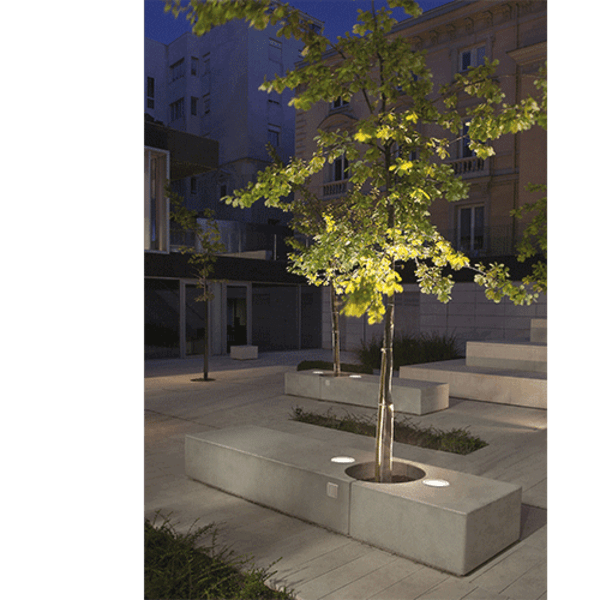 escofet godot backless bench
| Product Name | Material | Finish | Capacity (L) | Overall Height (mm) | Length (mm) | Width (mm) | Weight (kg) |
| --- | --- | --- | --- | --- | --- | --- | --- |
| Godot Single Planter | Concrete | Etched and Waterproofed | 100 | 450 | 950 | 800 | 665 |
| Godot Double Planter | Concrete | Etched and Waterproofed | 100 | 450 | 1550 | 800 | 1185 |
| Godot Triple Planter | Concrete | Etched and Waterproofed | 100 | 450 | 2150 | 800 | 1700 |