Cast Stone Heads and Lintels
Our heads are cast as non-structural decorative features to enhance the visual appearance of your building project. Heads can be cast with the following features in any combination: splayed, chamfered, with keystones. Although heads are supplied as self-supporting and non-structural, we can, upon agreement, cast structural units if advised of a suitable reinforcing schedule by a competent engineer.
We also cast bespoke heads such as arched, keystone and radial, with the facility to embellish the lintels with motifs and scrolling. Advice on these or any such products can be obtained from any one of our technical estimators.
Our head and lintel range options include, but are not limited to:
Plain
Chamfered
Splayed
Chamfered with flush keystone
Three-part splayed with projecting keystone
Keystone
Mounted keystone
Notes:
We recommend the use of suitable cavity tray type DPCs.
The bearing allowed for will unless instructed otherwise, be determined by our experienced staff and supplied at quotation.
Allowances should be made for 150mm or 215mm bearing depending on the span of the section.
All heads will be cast with a faced soffit.
With exclusion of designed structural heads, a suitable supporting lintel must be used.
When needed, we can use a cast-in lifting system for works and site handling upon request.
Arched heads can be produced in sections or in one piece depending on profile and size.
Heads can be cast in a variety of bed sizes to suit your own masonry finish requirements.
For head heights over and above 290mm, contact any one of our technical sales team for specific advice.
For handling purposes, heads are cast with a mild steel high yield reinforcement bar. We can use stainless steel bar if required, which will be subject to added cost and consideration.
The overall length of splayed heads is equivalent to the soffit length plus the splay.
Dimensional details of projections or heights of keystones are available upon request.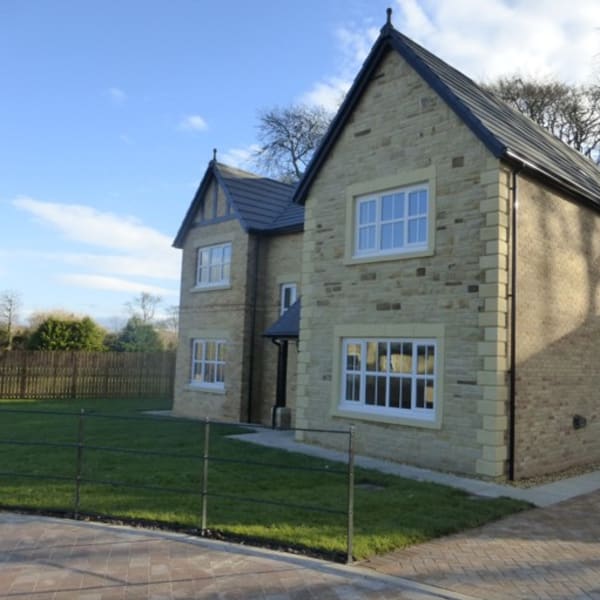 heads and lintels
Certification Logos and Accreditations
| Product Name | Length (mm) | Height (mm) | Weight (kg) |
| --- | --- | --- | --- |
| Head 100 x 140 | 1500 | 140 | 30 |
| Head 100 x 215 | 2400 | 215 | 45 |
| Head 100 x 290 | 2800 | 290 | 60 |
| Head 125 x 140 | 1800 | 140 | 37 |
| Head 125 x 215 | 2400 | 215 | 59 |
| Head 125 x 290 | 2800 | 290 | 75 |
| Head 150 x 140 | 2100 | 140 | 45 |
| Head 150 x 215 | 2400 | 215 | 67 |
| Head 150 x 290 | 2800 | 290 | 90 |
| Head 215 x 140 | 2100 | 140 | 61 |
| Head 215 x 215 | 2700 | 215 | 93 |
| Head 215 x 290 | 2700 | 290 | 126 |
heads and lintels