Open and here to support you.
All businesses in the Marshalls group are open.
We are working safely to manufacture products, take new orders and fulfill existing ones.
Find out more
Hebi Bench
Hebi gets its name from the Japenese word for snake and this is without doubt the spirit behind the design. Hebi modular bench consists of four monobloc concrete modules; Macizo Staight and Curved and Flotante Straight and Curved, that allow the formation of continuous straight or curved benches. Ideal for projects requiring a flexible approach to navigate more complex spaces such as existing structures and existing tree plantation. Select from four modules, available in two styles (solid and floating) and in two formats (curved and straight). Modules are availble in a choice of colour finishes.
Allows for the formation of continuous straight or curved benches
Select from four monobloc concrete modules
Available in two styles (solid and floating) and in two formats (curved and straight)
Choice of colour finishes
Ideal for projects requiring a flexible approach to navigate complex spaces
NBSPlus Codes
Q50 Site/street furniture/equipment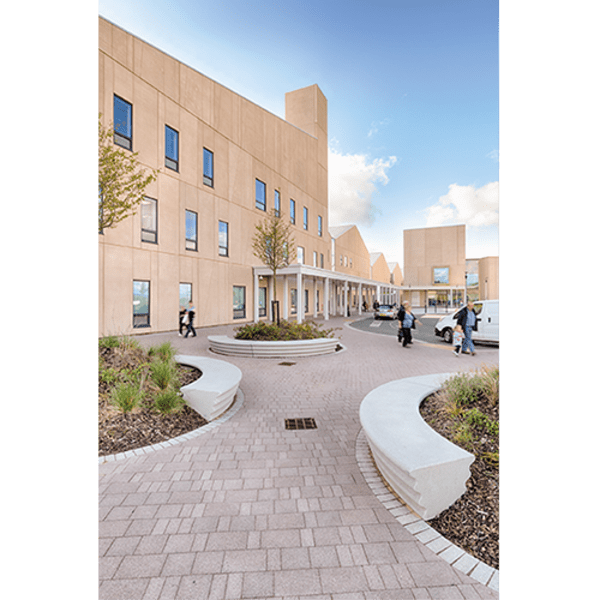 escofet hebi modular bench
| Product Name | Arm Rest Option | Length (mm) | Width (mm) | Height (mm) | Overall Height (mm) | Weight (kg) |
| --- | --- | --- | --- | --- | --- | --- |
| Hebi Flotante Curved Bench | No | | 720 | 450 | 450 | 950 |
| Hebi Flotante Staight Bench | No | 2890 | 720 | 450 | 450 | 950 |
| Hebi Macizo Curved Bench | No | | 720 | 450 | 450 | 1750 |
| Hebi Macizo Staight Bench | No | 2890 | 720 | 450 | 450 | 1750 |