Open and here to support you.
All businesses in the Marshalls group are open.
We are working safely to manufacture products, take new orders and fulfill existing ones.
Find out more
Link Litter Bin
The Link street furniture range is sleek, simplistic and eco-friendly. Designed in association with ecological designer Philippe Riehling, the collection seeks to encourage new styles of social interaction in public spaces.
The 80L Link Litter Bin benefits from a clean, contemporary design. The base is constructed from galvanised steel while the attractive body and door of the bin consist of 12 wooden slats. Timber autoclave treatment ensures longevity of wood in a variety of weather conditions.
The Link street furniture range also includes tables, seats, a lounger and a cycle stand.
Sleek, modern design
Part of the Link furniture range
Timber treated for longevity in all conditions
Eco-friendly
NBSPlus Codes
Q50 Site/street furniture/equipment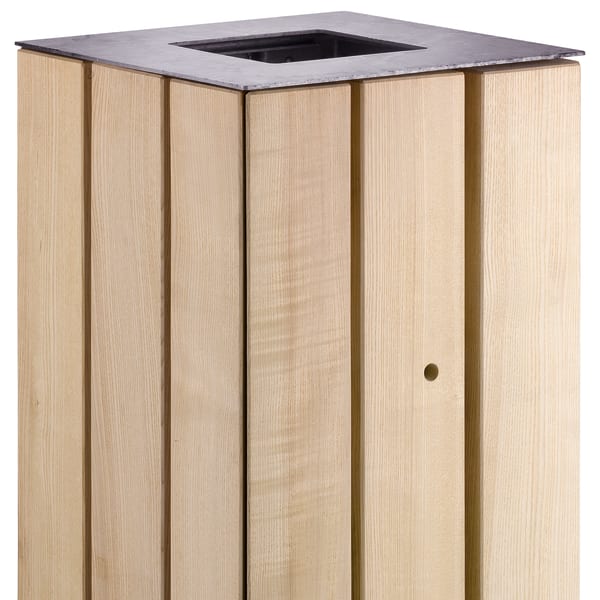 link litter bin
link litter bin