Loci Fingerpost
Marshalls' Loci Fingerpost is an elegant, contemporary wayfinding piece made up of a strong steel post with aluminium directional fingers. It is designed to allow specification in any public space.
The offers significant structural strength, making it a durable and hard-wearing addition to any environment.
The Loci Fingerpost has a square section post that can carry up to 6 directional fingers in each of 4 perpendicular directions. Fingers can be painted in the standard Loci colours or any RAL colour. Finger lettings are etched and hand-painted in specified RAL colours.
The Loci Fingerpost is part of the extensive Loci range and so can be used in conjunction with other products to create a colourful but unified visual identity to a scheme. It is suitable for public spaces like university campuses, corporate grounds and boroughs.
Affordable, contemporary fingerpost
Part of the comprehensive Loci signage range
Manufactured from steel and aluminium
Available in standard Loci colours or RAL colours
Lettering etched and hand-painted
Certification Logos and Accreditations
loci fingerpost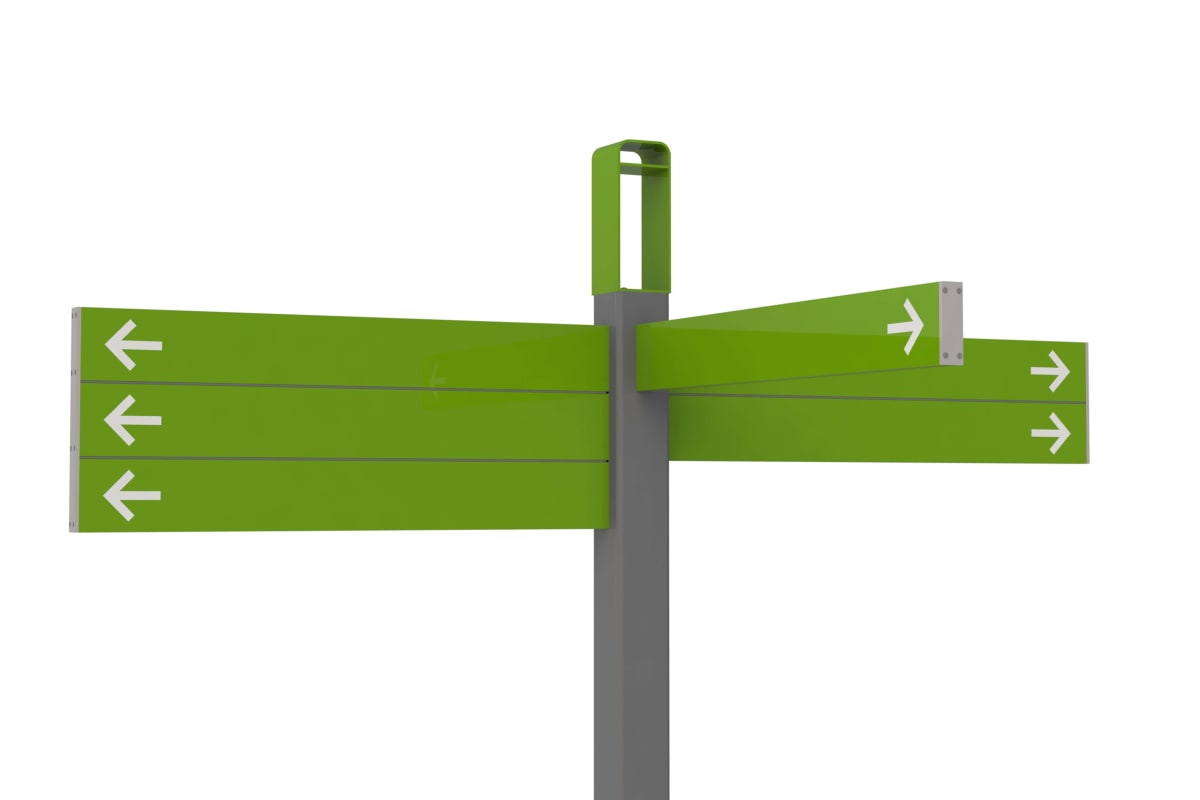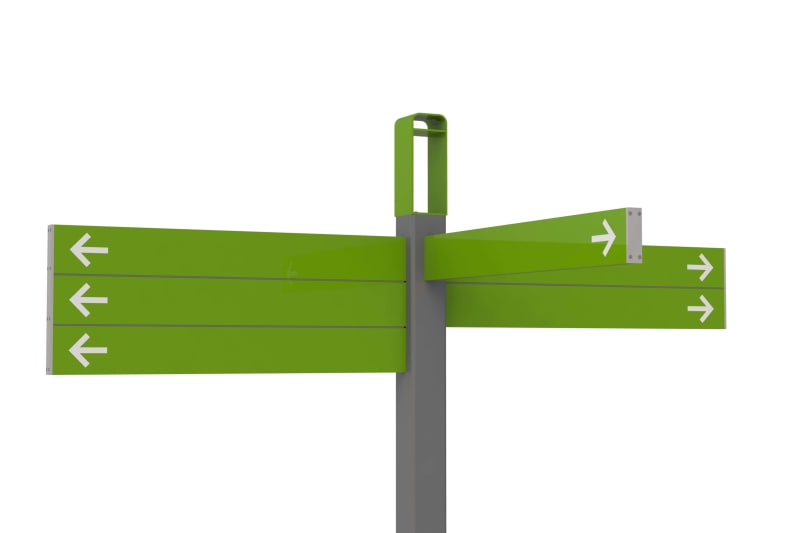 Loci Fingerpost BIM Model
At Marshalls we work alongside appropriate guidelines in which we are able to provide high quality 3D objects of our products that contain rich data to satisfy that information required by our clients.
We strive to improve the relationship with stakeholders and the BIM process enables us to share the relevant information.
Our BIM models are available to download directly from our BIM library.
We have a range of models available in AutoDesk Revit format including CoBie, IFC and NBS data.
View BIM Library