Loci Intelligent Monolith
The contemporary Loci Collection offers a powerful visual impact suitable for use across all modern commercial schemes due to its clean square forms and linear design.
This is the first coordinated range to be integrated with M-LIVE, a revolutionary technology that enhances how we interact with the environment in which we live. The Loci Intelligent Monolith acknowledges the proximity of an intelligent tag, a pocket-sized device registered with a user's specific needs by illuminating on approach.
It then responds to a specific request, such as providing audible information on current location or the nearest public transport network.
Consisting of a galvanised steel frame, aluminium logo and base panels, the Loci Intelligent Monolith includes a reverse applied vinyl on toughened glass, and is fully colour-customisable with choice of durable polyester powder coating options.
• Contemporary intelligent street furniture
• Integrated with M-LIVE technology
• Galvanised precision fabricated steel frame
• Reverse applied vinyl on toughened glass
• Colour-customisable with choice of all RAL shades
Bluetooth Beacon enabled
Optional control of lighting elements
Ability to deliver audio messaging for inclusive design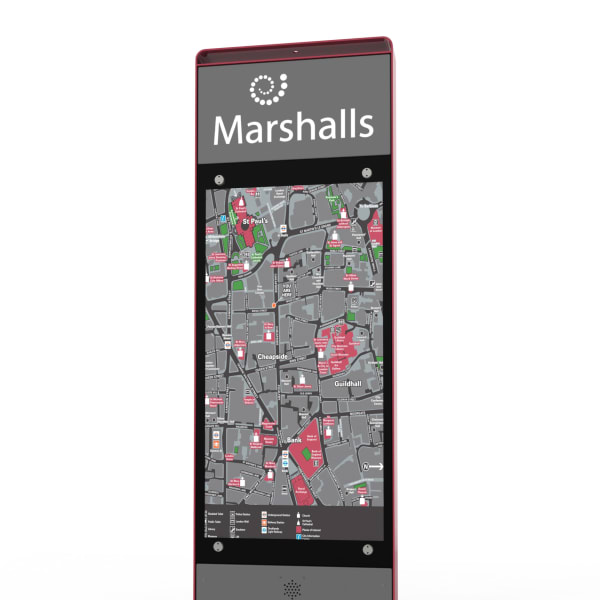 loci intelligent monolith
Certification Logos and Accreditations
loci intelligent monolith