Open and here to support you.
All businesses in the Marshalls group are open.
We are working safely to manufacture products, take new orders and fulfill existing ones.
Find out more
Longo Seat
LONGO comes from the Latin word longus, which means long, the collection includes modular cast stone bases, LONGO Bench 4m and LONGO Cube 1m and is available in 6 subtle concrete colour tones.
The Longo bench 4m can be combined with wooden seat slats and a metal frame, with and without backrest (the wooden accessory is 2.8m in length). The wood is FSC certified tropical hardwood as standard. The Longo cube can be combined with a litter bin or Ashtray accessory in 316 stainless steel.
The combination of all these components permits different aesthetic modular combinations thanks to the possibility of different orientations. Ideal for creating sociable, visible spaces where people can spend longer outside.
Design style follows a simple elongated linear geometry
Modular solution allows design flexibility and budget control
Sizes include cube 1m length and bench 4m length
Available in 6 concrete colours
Option of wooden seating slats, supplied fastened to the concrete in agreed position
FSC® certified timber responsibly sourced from well managed forests (FSC® C133609)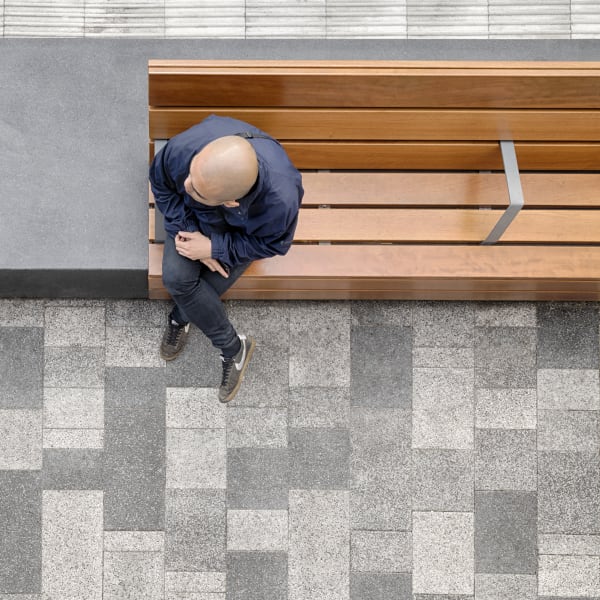 myriad paving and longo seat - hayes uxbridge