Longo Seat
LONGO consists of two modular cast stone bases, LONGO Bench and LONGO Cube.

These can be combined with wooden seat slats and a metal frame, with and without backrest. The combination of all these components permits different aesthetic modular combinations thanks to the possibility of different orientations.

The collection is complemented with LONGO litter bin or LONGO ashtray accessory cubes.
NBSPlus Codes
Q50 Site/street furniture/equipment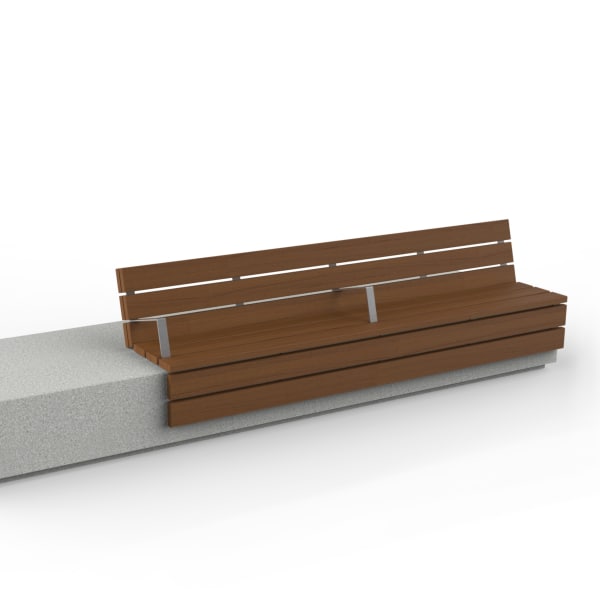 longo seat
Certification Logos and Accreditations
longo seat