Open and here to support you.
All businesses in the Marshalls group are open.
We are working safely to manufacture products, take new orders and fulfill existing ones.
Find out more
Nomo Seat
Timber seat with steel frame, designed to create a contemporary overall of the traditional steel and wood seat. Its robustness is emphasized by the generous sections used in the steel props, the seat and the backrest.
New contemporary styling
Equipped with armrests to make it easier for people to sit down and stand up
Designed with larger "plank like" timber seating slats for added comfort
FSC® certified timber responsibly sourced from well managed forests (FSC® C133609)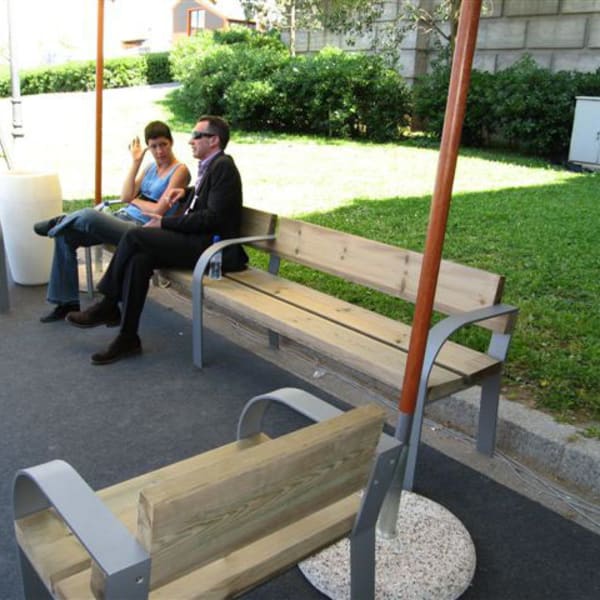 escofet nomo seat
Product Name
Material
Length (mm)
Width (mm)
Overall Height (mm)
Weight (kg)
Fixing Method
Arm Rest Option
Nomo Seat Longer Length
Timber FSC
Steel
3000
550
800
80
Surface Mount
Yes
escofet nomo seat