Open and here to support you.
All businesses in the Marshalls group are open.
We are working safely to manufacture products, take new orders and fulfill existing ones.
Find out more
Otto Planter
Otto is a modular element which can be used as a tree guard or as a large flower bed. Its unique geometry generates a dialogue between creating enclosed spaces with tree / flower plantation or open spaces to create a clear through flow of traffic / pedestirans / users with the space. It can also be used as demarcation with a space. Otto is made up of four sections that form an octagon with a circumferance of 5 meters. The shape permits the connection and unlimitied repetition of the modules to create clusters or a modualr sequence it can also be used indepenedantly. Otto is made from reinforced concrete and has an etched finish.
Versatile modular element use to create demarcation with publics spaces
Ideal for use as a tree guard or to create a flower bed
Unique geometry allows the creation of open and closes spaces
Choice of colour finishes
Shape permits the connection and unlimitied repetition of the modules
NBSPlus Codes
Q50 Site/street furniture/equipment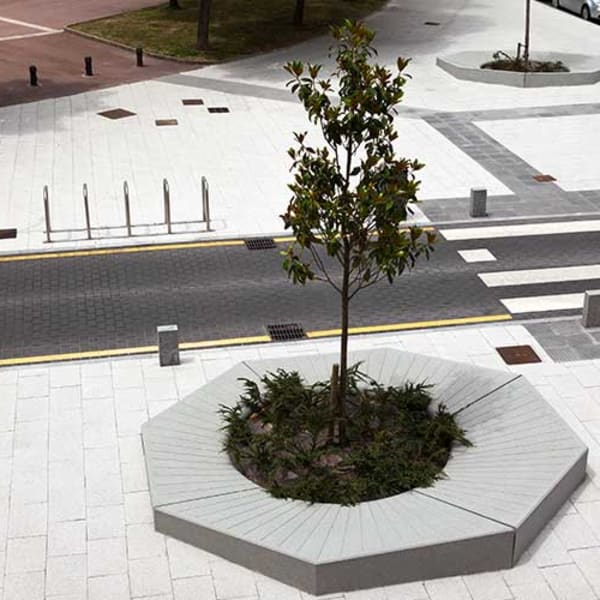 escofet otto concrete planter
| Product Name | Material | Finish | Overall Height (mm) | Length (mm) | Width (mm) | Weight (kg) |
| --- | --- | --- | --- | --- | --- | --- |
| Otto Planter | Concrete | Etched and Waterproofed | 540 | 5000 | 5000 | 2500 |