Oversail Block
Ideal for use on station platforms, Marshalls' concrete Oversail Block Rails are an integral unit that works together with our range of concrete platform copings.
The design of the oversail block hugs the platform edge and allows the copings to hang over the edge of the railway or tube station platform. The block remains solid and stable when force is applied, due to a side notch which is aligned with the platform peg.
The natural-coloured blocks are 560 x 220 x 220mm and units weigh approximately 57kg, with 18 supplied per pack. A rear slot on the block is designed to help with installation and lifting into position, providing security and safety, and can be used in conjunction with platform edge tactile paving.
Work with concrete platform copings
Side notch prevents movement
Rear notch aids installation and lifting
Meets British Standards
Maximum Loading Classification
Category 1 - Pedestrian and domestic driveways
Carbon Footprint
From 6.5 kg CO2 each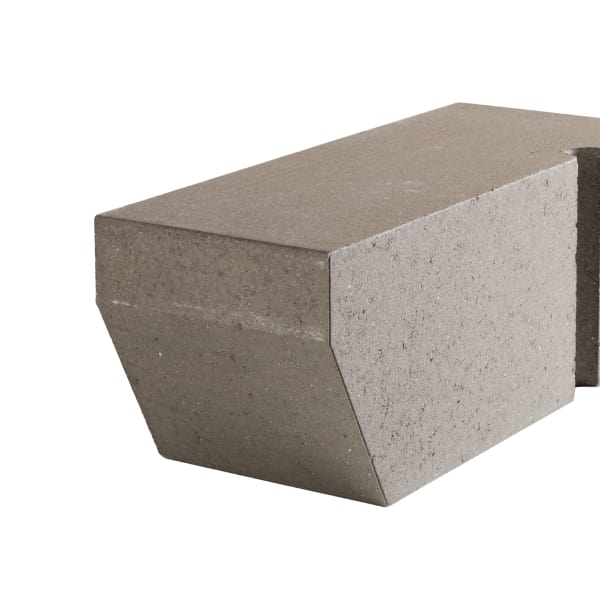 oversail block
Certification Logos and Accreditations
| Product Name | ID | Plan Size (mm) | Length (mm) | Width (mm) | Depth (mm) | Approx. Unit Weight (kg) | Approx. Pack Weight (kg) | Units Per Pack | Finish | Made to Stock / Made to Order | Carbon Footprint |
| --- | --- | --- | --- | --- | --- | --- | --- | --- | --- | --- | --- |
| Oversail Block | CF3101350 | 560 x 220 | 560 | 220 | 220 | 57 | 1026 | 18 | Smooth Ground | Made To Stock | 6.5 kg CO2 each |
oversail block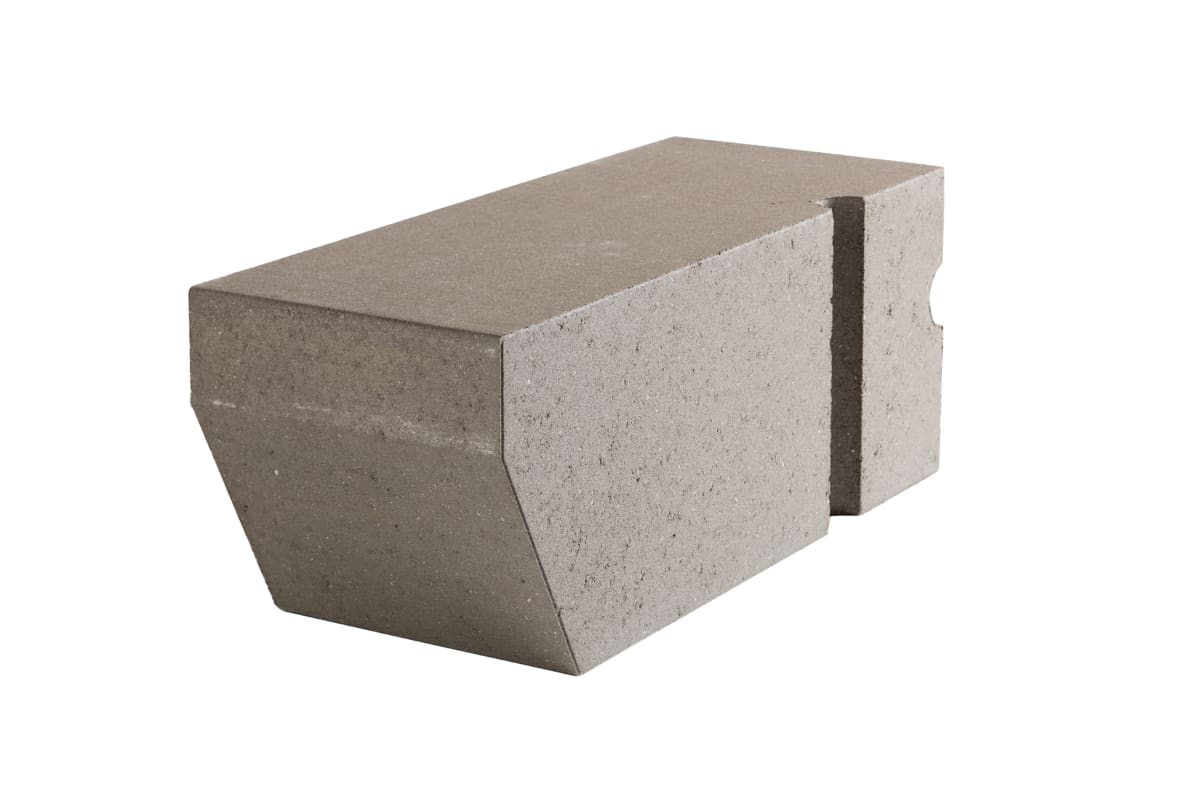 rail oversail block