cast stone porticos and columns
Cast Stone Porticos and Columns
Create grand and impressive entrances with the use of cast stone porticos and columns.
Our bespoke service means we can work with you to create porticos and columns that incoorporate perfectly with every type of building design.
We use standard components, which will be used in conjunction with your bepoke designs. Our standard portico components can include (but is not restricted to):
Copings
Upper/lower corbels
Upper/lower cornices
Friezes
Lower corbels
Internal/external lintels
Column capital blocks
Upper/mid/lower column sections
Column plinth blocks
Our standard portico components include a two piece plinth, four piece tapering or straight column, and a choice of architrave options. Decorative finishes such as a cornice and coping are also offered from our list of components.
There are other uses of our portico components such as independent columns, as a colonnade, as pilasters or within door surrounds/entrance porches and we are happy to discuss the different ways these can be integrated into your designs.
Our team of technical estimators can assist you with the design, colour and the finish of your porticos and columns, but early consultation is recommended to allow your designs to be encorporated into your build, ensuring manufacture and delivery of the components within your required lead times.
Certification Logos and Accreditations
| Product Name | Height (mm) | Profile (mm) | Diameter (mm) | Weight (kg) |
| --- | --- | --- | --- | --- |
| Base PRTB1 | 295 | 400x400 | | 90 |
| Plinth PRTL11 | 195 | 400x400 | | 53 |
| Column PRTTC1 | 810 | | 300 | 104 |
| Column PRTTC2 | 810 | | 287 | 100 |
| Column PPRTC3 | 810 | | 273 | 96 |
| Capital PRTCAP | 145 | 380x380 | | 38 |
| Architrave ARCH | 275 | Various | | 100 |
cast stone porticos and columns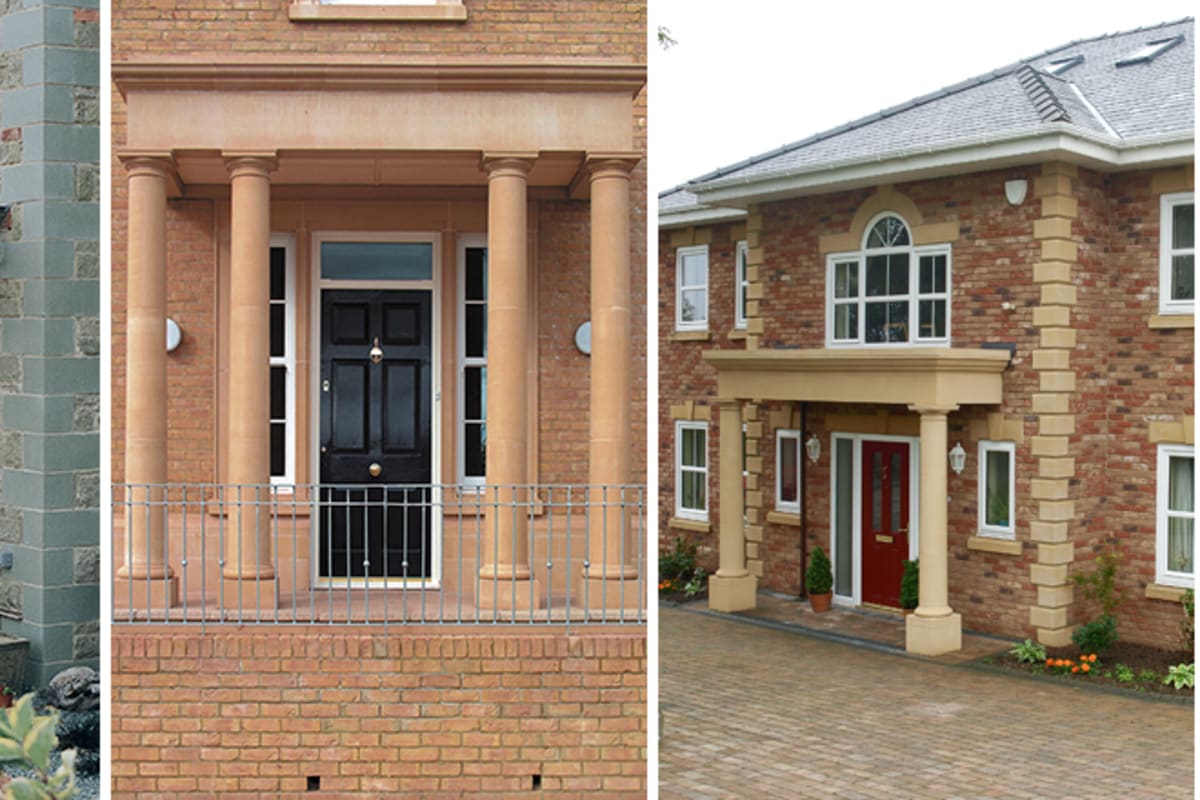 dentil feature and portico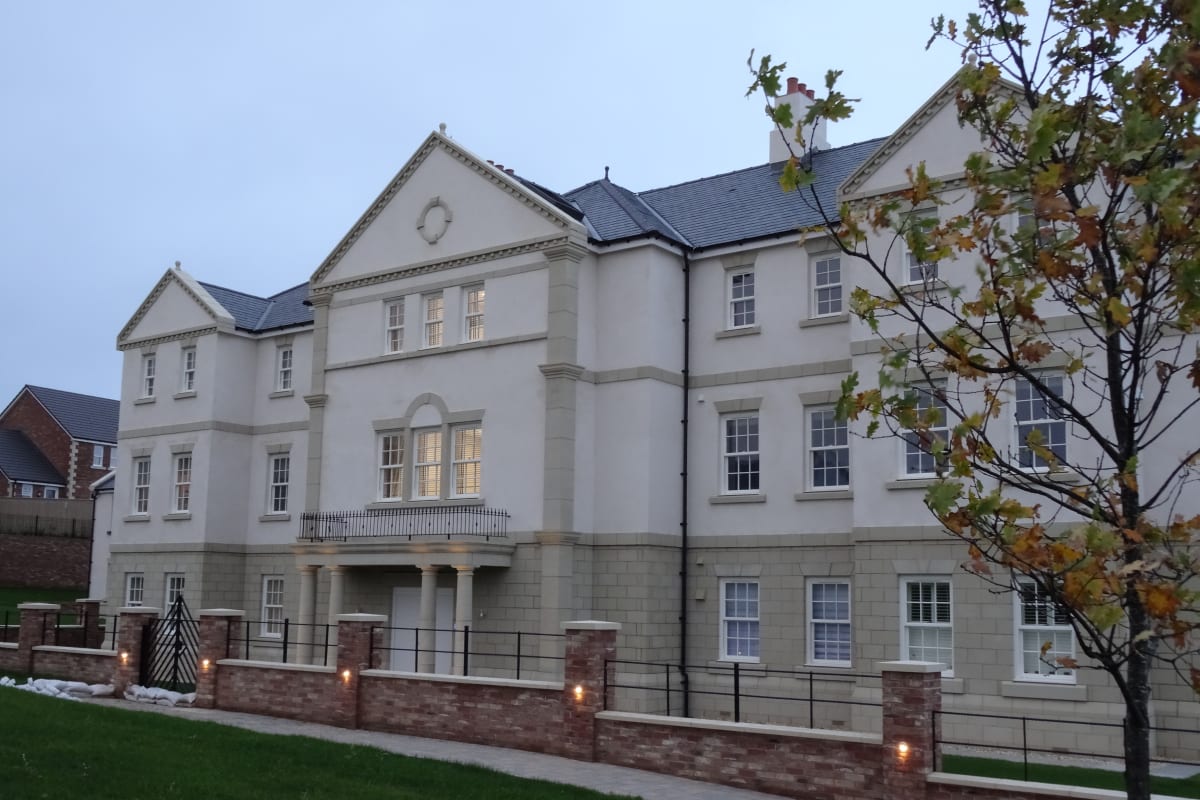 balustrades and porticos