Open and here to support you.
All businesses in the Marshalls group are open.
We are working safely to manufacture products, take new orders and fulfill existing ones.
Find out more
Red Route Motorcycle Stand
The Ferrocast Red Route Polyurethane Motorcycle Stand is an attractive and secure way to provide motorcycle parking within a scheme. The durable Ferrocast Polyurethane will not corrode or be damaged by cycle chains. Supplied in PC RAL 9007 Black as standard.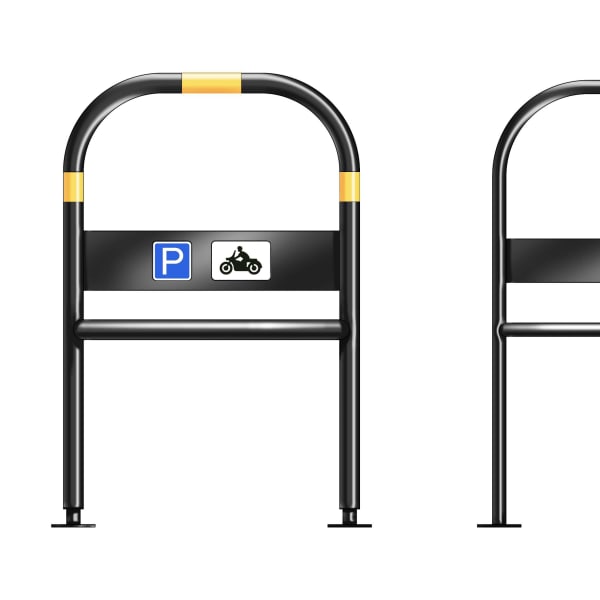 ferrocast red route polyurethane motorcycle stand
Certification Logos and Accreditations
| Product Name | Material | Finish | Fixing Method | Diameter (mm) | Height Above Ground (mm) | Overall Height (mm) | Width (mm) | Weight (kg) |
| --- | --- | --- | --- | --- | --- | --- | --- | --- |
| Red Route Motorcycle Stand Root Fixed | Polyurethane | Painted | Root Fixed | 75 | 850 | 1275 | 750 | 36 |
| Red Route Motorcycle Stand Surface Mount | Polyurethane | Painted | Surface Mount | 75 | 850 | 1275 | 750 | 36 |
| Red Route Cycle Stand Root Fixed | Polyurethane | Painted | Root Fixed | 50 | 850 | 1150 | 750 | 22 |
| Red Route Cycle Stand Surface Mount | Polyurethane | Painted | Surface Mount | 50 | 850 | 1150 | 750 | 22 |
ferrocast red route polyurethane motorcycle stand