Renaissance Paving
Designed to help promote long-term economic and environmental benefits, Renaissance Paving is a lightly textured paving solution created using 80% recycled content and non-virgin aggregates.
The product was developed according to the WRAP 'Rule of Thumb' guidelines on recycled or recovered materials in construction projects, making it an ideal choice if sustainable design is a consideration. Manufacture of the paving makes efficient use of materials, reusing water resource sustainably.
The range is available in two plan sizes (450x450mm and 600x600mm) and two thicknesses (50mm and 70mm).
There are 3 colours to choose from – Chalkstone, Sandstone and Slatestone. Each one is subtle and neutral, meaning they all work well across multiple environments, from urban contemporary settings to rural residential projects.
Adheres to WRAP 'Rule of Thumb' Guidelines
Manufactured using a minimum of 80% recycled aggregates
2 plan sizes available
3 attractive, natural colour options
Maximum Loading Classification
Category 6 - 10 large goods vehicles per week (0.15 msa)
Carbon Footprint
From 17 kg CO2 per m²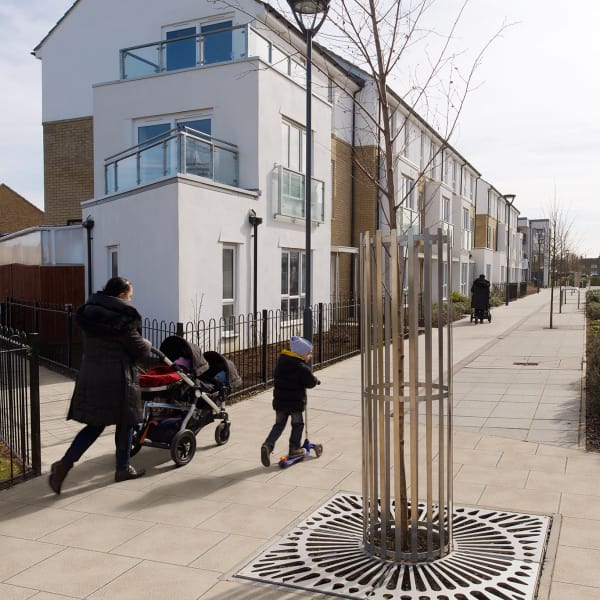 renaissance
Certification Logos and Accreditations
| Product Name | ID | Plan Size (mm) | Length (mm) | Width (mm) | Depth (mm) | Approx. Unit Weight (kg) | Approx. Pack Weight (kg) | Pack Size (m²) | Finish | Made to Stock / Made to Order | Carbon Footprint |
| --- | --- | --- | --- | --- | --- | --- | --- | --- | --- | --- | --- |
| Renaissance 450 x 450 x 50 Chalkstone | FL5910100 | 450 x 450 | 450 | 450 | 50 | 23 | 916 | 8.1 | Textured | Made To Order | 17 kg CO2 m² |
| Renaissance 600 x 600 x 50 Chalkstone | FL5910400 | 600 x 600 | 600 | 600 | 50 | 44 | 872 | 7.2 | Textured | Made To Order | 17 kg CO2 m² |
| Renaissance 450 x 450 x 50 Sandstone | FL5912100 | 450 x 450 | 450 | 450 | 50 | 23 | 916 | 8.1 | Textured | Made To Order | 17 kg CO2 m² |
| Renaissance 600 x 600 x 50 Sandstone | FL5912400 | 600 x 600 | 600 | 600 | 50 | 44 | 872 | 7.2 | Textured | Made To Order | 17 kg CO2 m² |
| Renaissance 450 x 450 x 50 Slatestone | FL5914100 | 450 x 450 | 450 | 450 | 50 | 23 | 916 | 8.1 | Textured | Made To Order | 17 kg CO2 m² |
| Renaissance 600 x 600 x 50 Slatestone | FL5914400 | 600 x 600 | 600 | 600 | 50 | 44 | 872 | 7.2 | Textured | Made To Order | 17 kg CO2 m² |
| Renaissance 450 x 450 x 70 Chalkstone | FL5920100 | 450 x 450 | 450 | 450 | 70 | 32 | 888 | 5.7 | Textured | Made To Order | 24 kg CO2 m² |
| Renaissance 450 x 450 x 70 Sandstone | FL5922100 | 450 x 450 | 450 | 450 | 70 | 32 | 888 | 5.7 | Textured | Made To Order | 24 kg CO2 m² |
| Renaissance 450 x 450 x 70 Slatestone | FL5924100 | 450 x 450 | 450 | 450 | 70 | 32 | 888 | 5.7 | Textured | Made To Order | 24 kg CO2 m² |
renaissance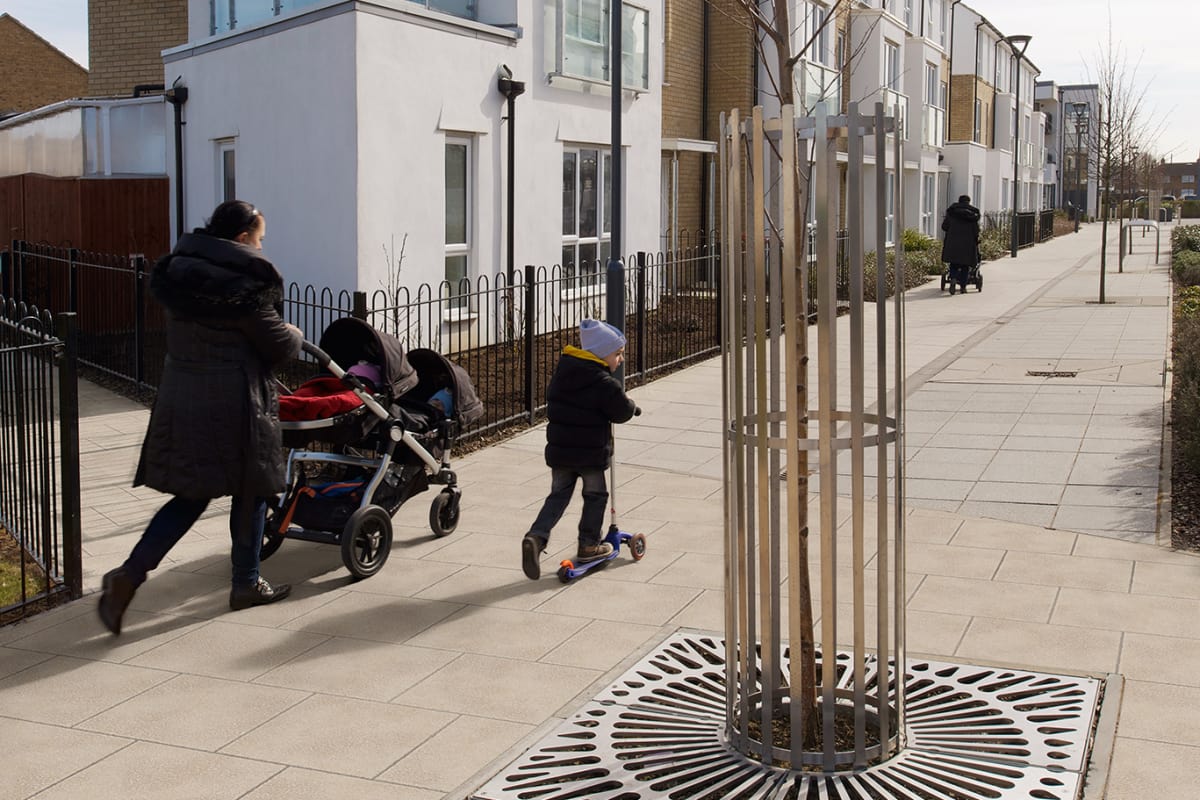 renaissance high recycled paving - sandstone