Open and here to support you.
All businesses in the Marshalls group are open.
We are working safely to manufacture products, take new orders and fulfill existing ones.
Find out more
Slope Lounger
SLOPE is a molded reinforced cast stone element that allows nature to be reincorporated in urban settings, helping to dilute highly urbanised settings. SLOPE emerged from a detailed study of reptile tissue, the way the scales come together and structure is transformed when transitional movement takes place. By learning from the systems that build up these natural tissues, we are able to invent an attractive, versatile piece. SLOPE merges naturally into its setting, creating playful forms and colours when modules are added together. Its undulating surface projects the idea of comfort, rest and contemplation to passers-by.
NBSPlus Codes
Q50 Site/street furniture/equipment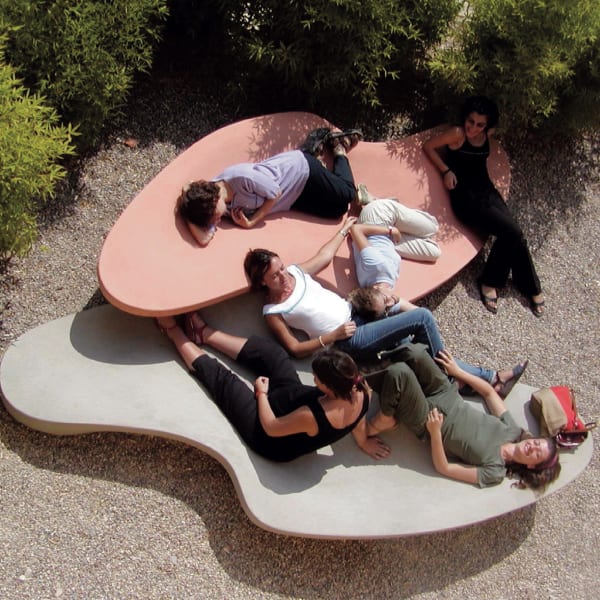 escofet slope from woodhouse