Open and here to support you.
All businesses in the Marshalls group are open.
We are working safely to manufacture products, take new orders and fulfill existing ones.
Find out more
Socrates Litter Bin
SOCRATES ashtray is in polished or acid-etched cast stone, available in a range of cast stone colours. It has a small cube shape which contains a stainless steel cylinder used as an ashtray container. It is manufactured in two heights: 46 cm and 70 cm.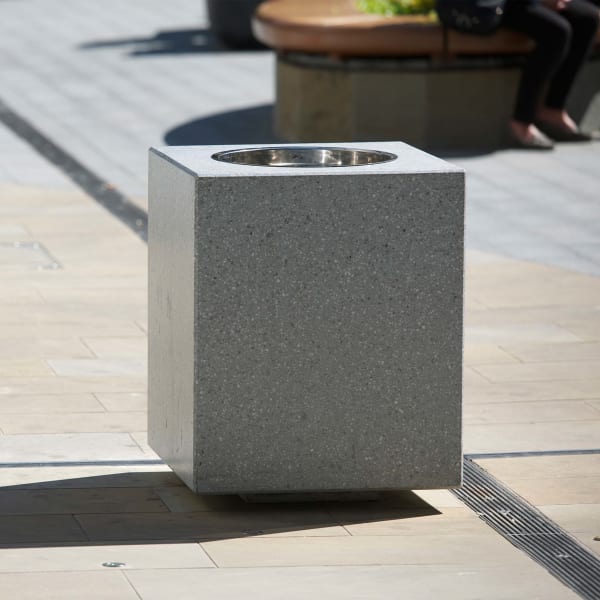 escofet socrates litter bin