Stratic LED Marker
Integrated lighting can add another dimension to a landscape the create bustling 24 hour spaces.
The Stratic LED Marker is the ideal tool for guidance and demarcation within schemes and adds design details. Manufactured from a stainless steel frame, finish with Accoya timber.
The single sided high performance LED unit is protected to IP66 and further protected with an aluminium grille and acrylic diffuser, creating soft low level illumination.
Angled contoured design taking inspiration from automotive design
Decorative grille with integrated dimmable LED to help with demarcation and aesthetic
FSC® certified timber responsibly sourced from well managed forests (FSC® C133609)
Use with other coordinating elements from the Stratic collection
LED marker bollard ideal for demarcation and added visability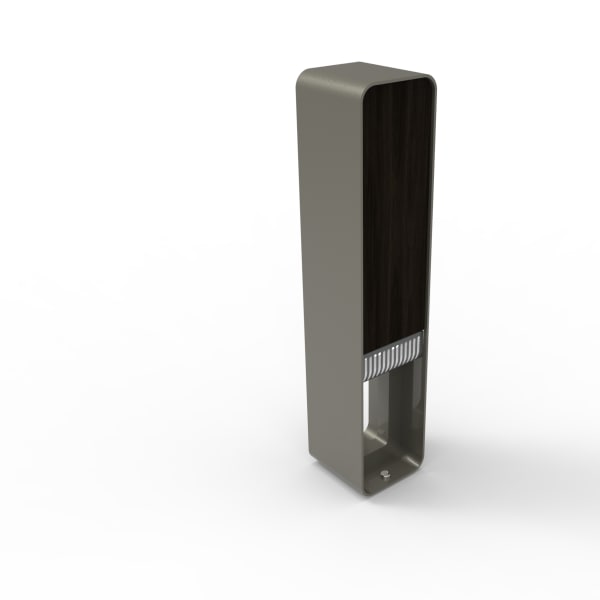 stratic led marker with led off - onyx and quartz
Certification Logos and Accreditations