Open and here to support you.
All businesses in the Marshalls group are open.
We are working safely to manufacture products, take new orders and fulfill existing ones.
Find out more
Tramet Table
Steel framed wooden table designed as a complementary element for the original Banco Tramet model. Its design is simple and neutral but nevertheless highly attractive, practical and comfortable.
Modules can also be added to build a warm wooden belt which is inviting as a surface for board games, meetings, meals etc.
Manufactured in eight pinewood planks treated for outdoor exposure, with laminated metal fixtures. Requires no maintenance.
Neutral design that allow it to blend into natural spaces as well as urban and commercial areas easily
Bench, Seat, Table and Stool respond to the demand for complementary elements
The Tramet collection has a real and apparent robustness and sturdy feel
FSC® certified timber responsibly sourced from well managed forests (FSC® C133609)
Surface mount installation. Optionally, benches may be installed free standing
tramet picnic table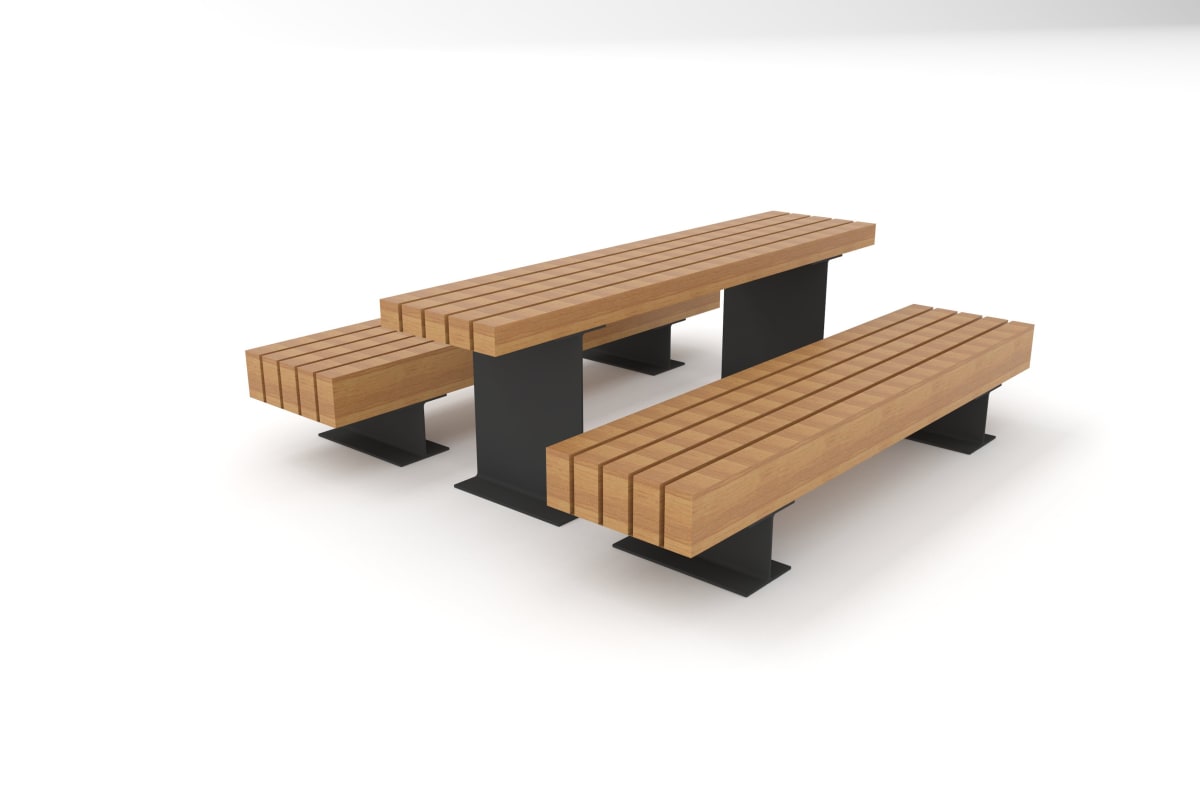 escofet tramet table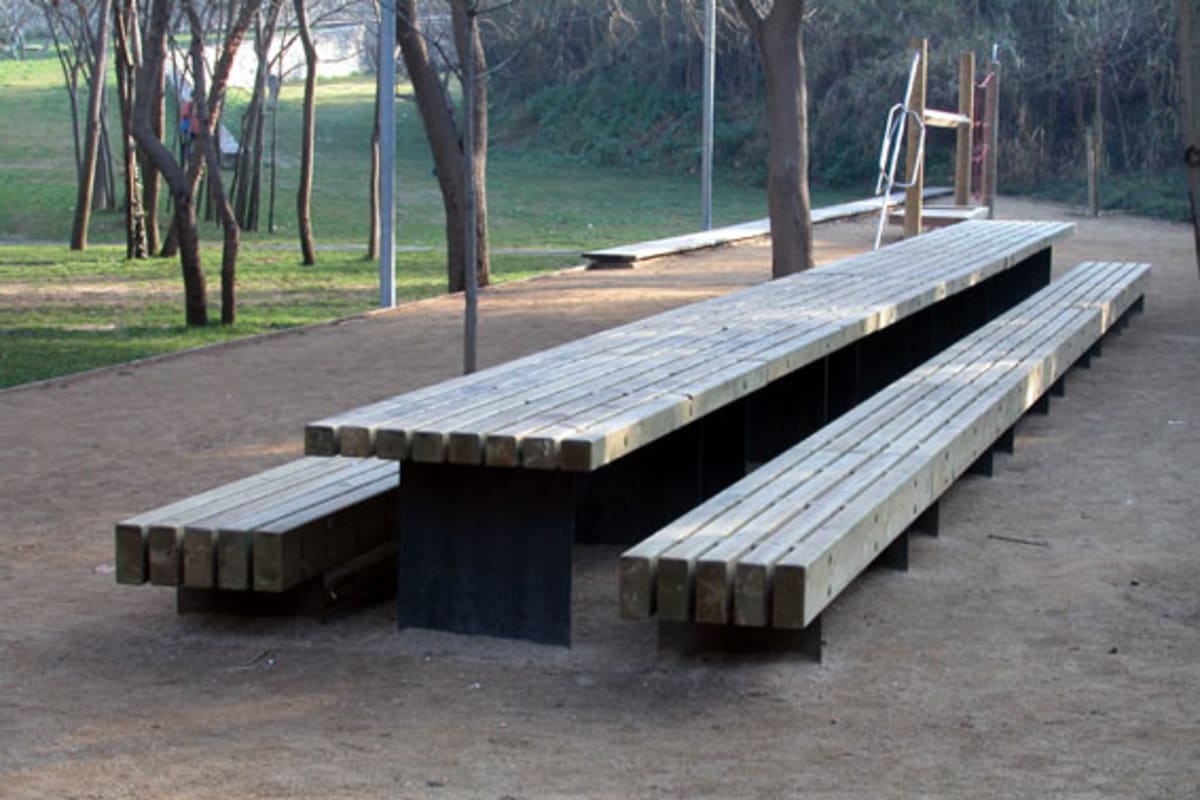 escofet tramet table