Trying to order Marshalls products, but your local Merchant yard is shut?
Give us a call on 0345 302 0600 (select option 2) or email to keyaccount@marshalls.co.uk
We'll give you a quote, deliver direct, and help you find a branch that will transact your order.
Click Here for Our Full Covid-19 Statement
Two Tier Cycle Rack
Two tier cycle racks are the ideal solution for environments with limited space looking to create optimum bicycle parking in area where there is a high footfall of cyclists or in areas looking to encourage cycling for improved air quality purposes and general well-being in the public realm. The two tier systems provide optimal space saving through the alternating high/low positioning. The system offers adjustable sliding guard rails to accommodate different styles of bicycle, though recommended spacing is 400mm. The cycle rack can be ordered per bike space; providing flexibility to create unlimited number of parking spaces designed around your requirements, double sided parking is also an option. In addition; minimum effort is required to store bicycles, cyclists can use the robust lifting aid to lift the bicycle into position (powdered by gas springs). Once in position, there are multiple locking points to wheel and frame, for optimal anti-theft and piece of mind. There is also the option to adjust the sliding rail guards to accommodate different styles of bicycle (recommended spacing 400mm). The two tier cycle racks are made from extremely robust, corrosion-resistant, durable steel construction and high quality aluminium guard rails. Powder coated racks are available upon request.
Robust, corrosion resistant, durable steel frame construction
High quality aluminium guard rails
Space saving parking - high/low two tier system
Multiple locking points for secure parking
Adjustable bike spacing using sliding guard rails
Push and swing fucntion make it easy to place bicycle
Gas spring lifting aid
NBSPlus Codes
Q50 Site/street furniture/equipment
Ethical Risk Index
This Radar diagram illustrates the level of ethical risk associated with a specific stone. Ethical risk is plotted against the 10 ten measures of the ERI, with each value drawn from reports produced by independent ethical auditors, engaged by Marshalls to provide non-biased and honest reporting into levels of risk in that supply chain.
Each of the 10 measure is designed to recognise different and discrete sources of ethical risk. This produces a bespoke, fit for purpose framework designed specifically for the requirements of the stone industry. The radar diagram itself also compares the Marshalls supply chain to the wider industry in that stone, giving users a working comparison of Marshalls supply chain to the industry average, in the opinion of the auditor.
Modern Slavery Act Awareness
Supply Chain Visibility
Income and Employment Security
Health & Safety
Social-Wellbeing
Employment Freely Chosen
Empowerment
Environmental
Governance
Corruption and Bribery
View More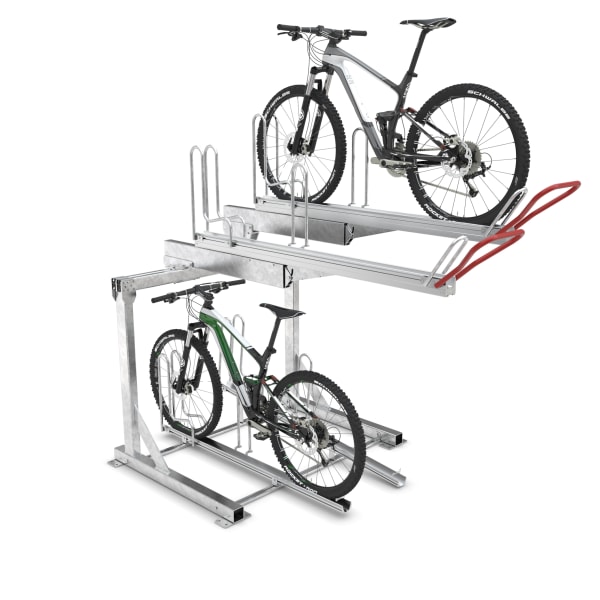 Two_tier_cycle_racks-01073
Certification Logos and Accreditations
| Product Name | Length (mm) | Width (mm) | Body/Frame Colour | Body/Frame Material |
| --- | --- | --- | --- | --- |
| Two Tier Cycle Rack 4 Space | 1100 | 1988 | Galvanised | Galvanised |
| Two Tier Cycle Rack 8 Space | 1900 | 1988 | Galvanised | Galvanised |
| Two Tier Cycle Rack 12 Space | 2700 | 1988 | Galvanised | Galvanised |
| Two Tier Cycle Rack 16 Space | 3500 | 1988 | Galvanised | Galvanised |
| Two Tier Cycle Rack 20 Space | 4300 | 1988 | Galvanised | Galvanised |
| Two Tier Cycle Rack Galv & PPC 4 Space | 1100 | 1988 | Galvanised | Galvanised |
| Two Tier Cycle Rack Galv & PPC 8 Space | 1900 | 1988 | Galvanised | Galvanised |
| Two Tier Cycle Rack Galv & PPC 12 Space | 2700 | 1988 | Galvanised | Galvanised |
| Two Tier Cycle Rack Galv & PPC 16 Space | 3500 | 1988 | Galvanised | Galvanised |
| Two Tier Cycle Rack Galv & PPC 20 Space | 4300 | 1988 | Galvanised | Galvanised |