Open and here to support you.
All businesses in the Marshalls group are open.
We are working safely to manufacture products, take new orders and fulfill existing ones.
Find out more
Vilnius Seat
Vilnius is a contemporary style seating solution which considers ergonomics and sustainability as part of the design. Th result is a seat with comfortable ergonomics. The vilnius seat is available in a 2 metre or 2.9 metre length, the longer of the two seats is slightly curved in design and is offered without armrests as standard. The shorter 2 metre seat is available with or without armrests. Both seats can be combined to form contemporary seating arrangements. The seat is made from ultra high performance slim concrete whilst offering both high durability and sustainable benefits. The cast aluminium supports are coated with textured silver powder coat finish.
Ultra High Performance Concrete
Available in two sizes
Armrests avaialble on 2 meter length bench
Choice of colour finishes
Create seating arrangements by combining both benches
NBSPlus Codes
Q50 Site/street furniture/equipment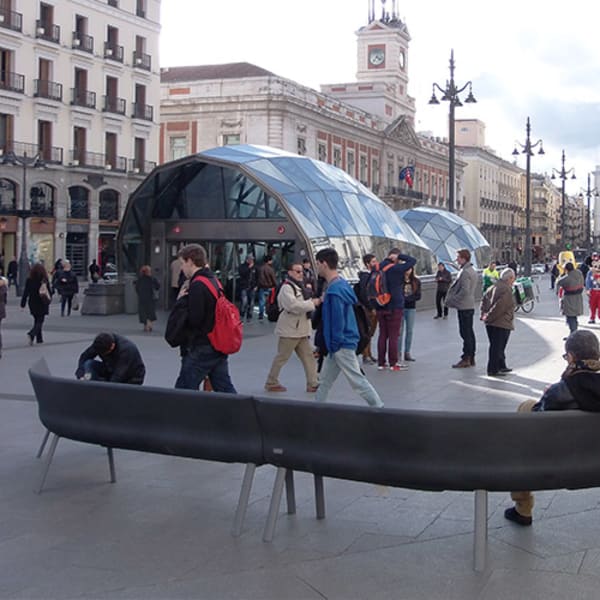 vilnius bench
Product Name
Material
Frame Material/Finish
Length (mm)
Width (mm)
Overall Height (mm)
Weight (kg)
Arm Rest Option
Vilnius Seat
UHPC
Cast Aluminium
Powder coated
2000
590
800
180
No
Vilnius Duplo Seat
UHPC
Cast Aluminium
Powder coated
2890
1400
800
283
No