Open and here to support you.
All businesses in the Marshalls group are open.
We are working safely to manufacture products, take new orders and fulfill existing ones.
Find out more
Wishbone Cycle Stand
The Wishbone Steel and Stainless Steel Cycle Stand has a contemporary design which can accommodate up to 2 cycles. It is available in steel or stainless steel. The steel option is zinc plated and powder coated. The stainless steel option is in grade 316L which offers high resistance to corrosion.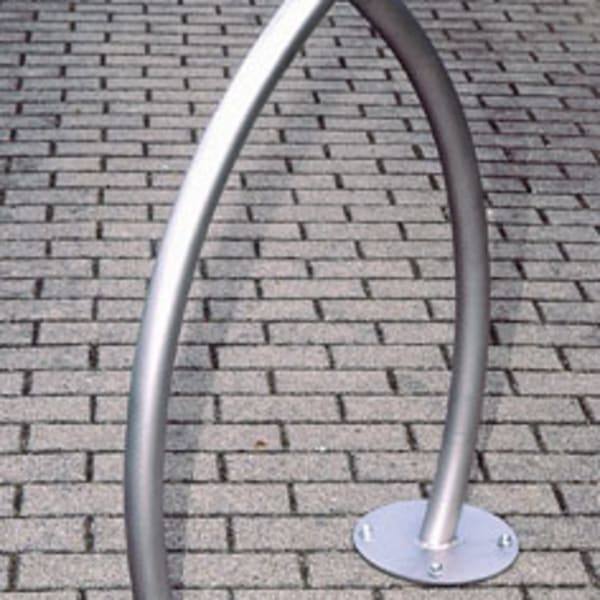 sineu graff wishbone steel and stainless steel cycle stand
| Product Name | Width (mm) | Height Above Ground (mm) | Fixing Method | Weight (kg) |
| --- | --- | --- | --- | --- |
| Wishbone Cycle Stand Stainless Steel Root Fixed | 650 | 900 | Root Fixed | 8 |
| Wishbone Cycle Stand Stainless Steel Surface Mount | 650 | 900 | Surface Mount | 8 |
| Wishbone Cycle Stand Steel Root Fixed | 650 | 900 | Root Fixed | 8 |
| Wishbone Cycle Stand Steel & Powder Coated Root Fixed | 650 | 900 | | 8 |
| Wishbone Cycle Stand Steel Surface Mount | 650 | 900 | Surface Mount | 8 |
| Wishbone Cycle Stand Steel & Powder Coated Surface Mount | 650 | 900 | | 8 |
sineu graff wishbone steel and stainless steel cycle stand