Zig Zag Litter Bin
Part of the larger Zig Zag Range, Marshalls' Zig Zag Litter Bin is a modular litter solution for use in modern urban projects. Futuristic in its design, the bin features hexagonal laser cutting detail to provide a unique aesthetic in any setting.
Manufactured from galvanised steel to increase durability, it can stand the test of time in an external environment. The litter bin also comes with a powder coated finish, which further adds to its durability and ensures the bin requires little maintenance.
Zig Zag products are ground fixed with a base plate, and the litter bin can be accompanied by other modular solutions from the range, including seats, benches and cycle stands.
The litter bin comes in a choice of 2 contrasting RAL colours – white and black – to allow the product to blend into a wide range of environments.
Manufactured from galvanised steel
Powder coated for added durability
Available in 2 colours – black and white
Capacity of 75L
Part of the Zig Zag street furniture solution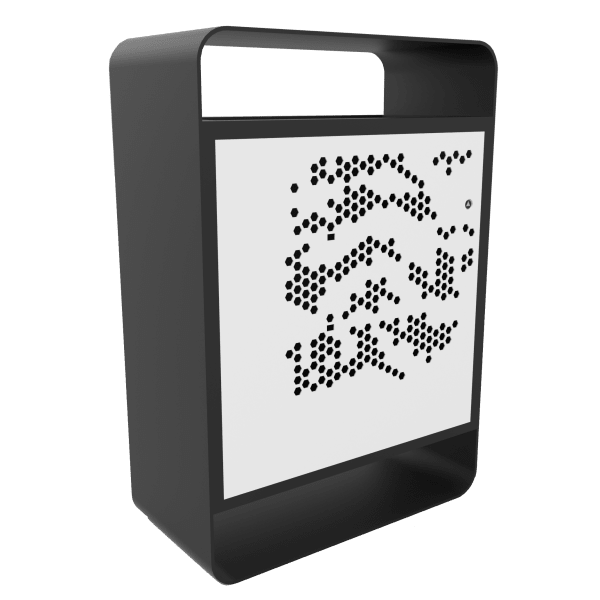 zig zag litter bin
zig zag litter bin