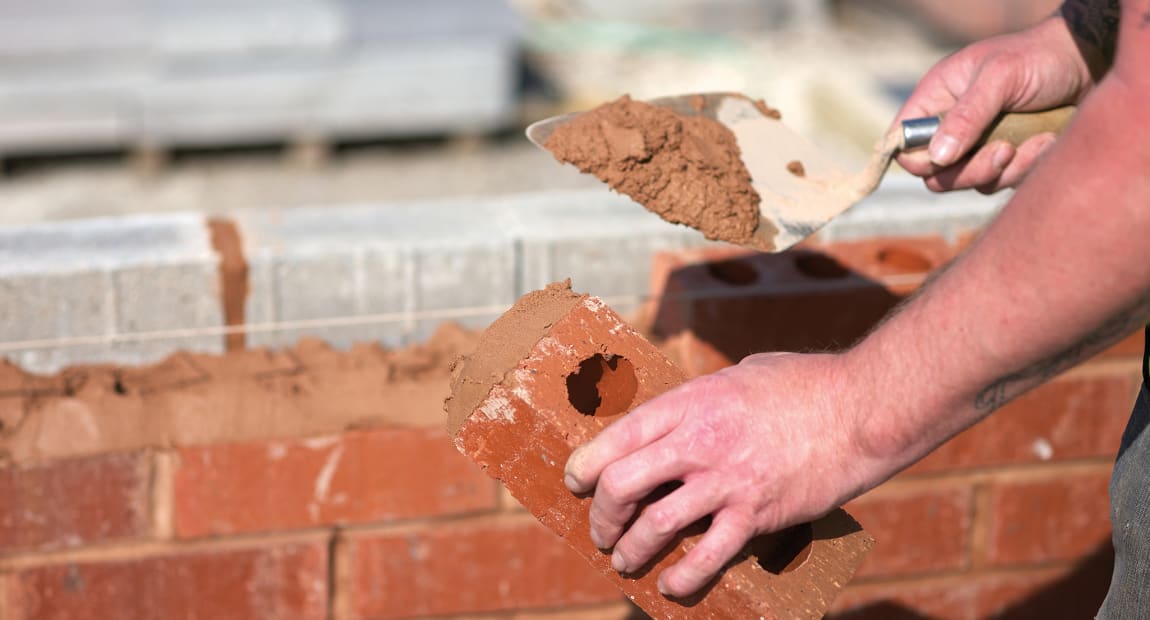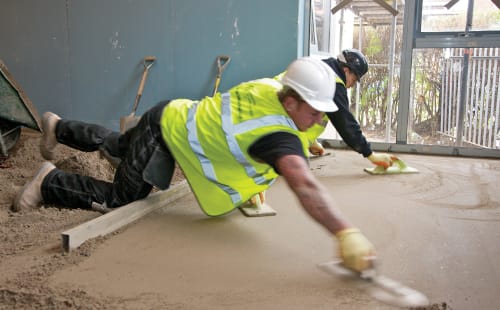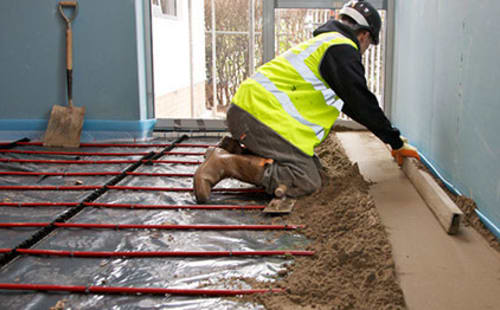 Mortar & Screed for Building Projects
Marshalls has a wide-ranging and continuously expanding selection of mortars, screeds, renders and modified sands.
With a growing network of plants, our position as market leader for ready-to-use mortars and screeds continues to strengthen, with experienced specialists available to advise you on product information, prices and availability.
As well as a range of standard mortars, we have a wide variety of coloured mortars available. Whether you want a close match to your choice of walling, or a complete contrast for an eye-catching statement, there's sure to be one that's ideal for your scheme.
Our growing network of plants continues to strengthen our position as market leader for ready-to-use mortars and screeds. Experienced specialists are available to advise you on product information, prices and availability according to your requirements.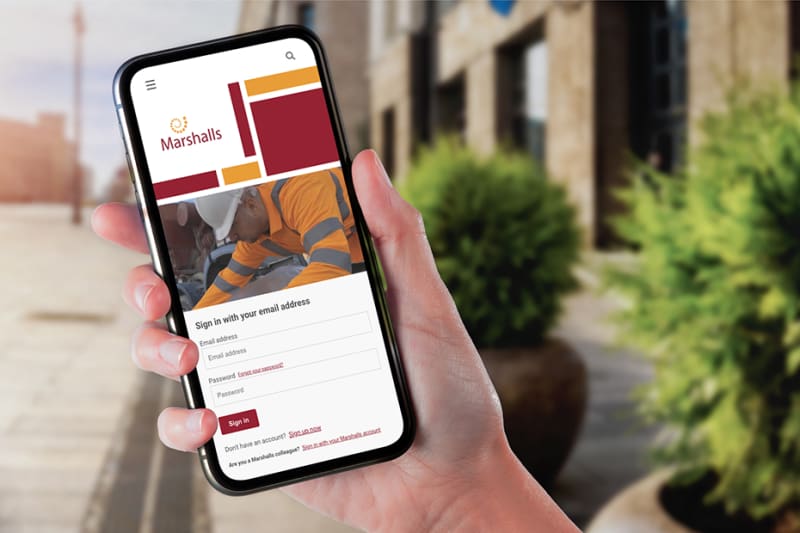 The New My Marshalls Portal
A new & improved service for you
We are giving you the control to call off from existing sales agreements, amend orders and even track your deliveries!

Find out more about My Marshalls by downloading the application to your device using the button below.
View My Marshalls now
Next day delivery
Marshalls Mortars and Screeds offer a next day delivery or same day collection service from any of our regional depots.
Made in Britain
All Marshalls Mortars and Screeds products are manufactured from sustainable UK materials.
Free colour mortar samples
Request free mortar samples online and we will hand deliver personally to site allowing you to colour match from our extensive Coloured mortar range creating a traditional finish or a contemporary aesthetic look.
Flexible payment methods
Because Marshalls Premier Mortars are a subsidiary of Marshalls group, we offer flexible payment options that include, 30 day account, credit-debit card or via merchant trade.


Customer service charter
Marshalls pride ourselves on customer values and service, we have experienced staff at every step of your project that are friendly and honest and will offer assistance whenever and where ever needed.
My Marshalls Portal
You can now order mortar and schedule deliveries using our My Marshalls portal, available on both Android and Apple devices. As well as creating new mortar deliveries, you can also use the portal to manage your existing orders and schedule single and reoccurring deliveries, all at a time to suit you.
We use 32 tonne GVW 8 wheel rigid trucks to make our mortar and screed deliveries so please ensure you have adequate access to and from your delivery point.

Our professional drivers will always endeavour to deliver the product where you need it but please make sure that the route is clear of obstructions and dangers.

We cannot accept responsibility for damage to private land when delivering as the driver will be unloading under your instruction and with your permission.
We take Health & Safety extremely seriously and must respectfully request that empty tubs are presented in a safe and accessible location for each mortar delivery.

We pride ourselves on delivering the highest levels of service to your sites and would appreciate your assistance in ensuring safe, prompt and efficient deliveries.

If you are unsure about any aspect of your delivery or whether access to your site is suitable for our vehicles please contact a member of our team who will be able to offer advice – msplanning@marshalls.co.uk.
COMPLIMENTARY AND SUPPORTING RANGES
Marshalls are able to offer an all-round landscaping solution to support our Mortars and Screeds business. Information on the various elements and how you can use them to supplement your requirements can be discovered below.