Mortars

Why choose Marshalls Mortars & Screeds?
At Marshalls Mortars & Screeds we are passionate about providing the finest quality ready to use mortars and screeds, coupled with the highest possible levels of customer satisfaction.

We aim to do this with the help of our team of experienced specialists, available to advise on product information, prices and availability as well as our fleet of vehicles, driven by our dedicated drivers. We want to build long term relationships with our customers, to provide a first class, trusted service with every delivery we make.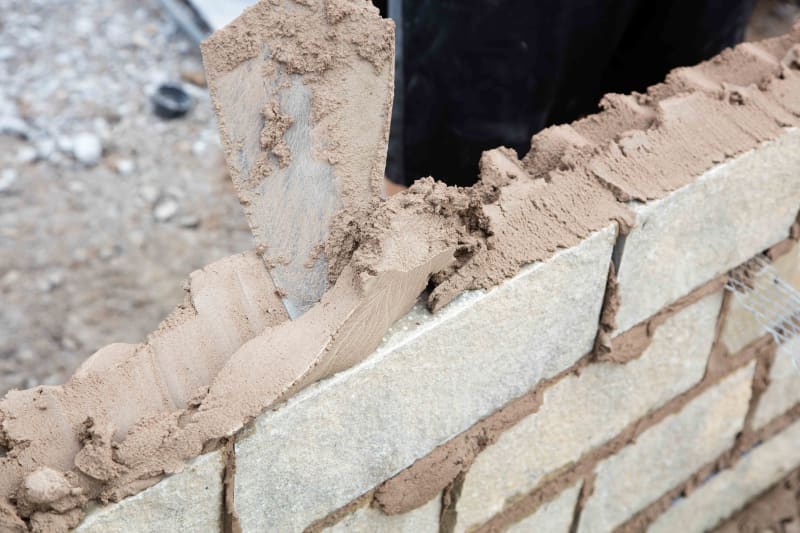 Mortars & Screeds products
From our sites, located across the UK, we are proud to offer standard and coloured mortars, available as tubbed ready to use or as a mason mix. Our ready to use mortars are available with an extended working life to enable minimum 36-hour or 72-hour use.

We can also supply a range of standard or flowing screeds for all of your screed floor requirements. Our team of experts are on hand ready to help you get the right product for your project.

All of our products are delivered direct to your site from our manufacturing plants. Alternatively, a pick-up service is available from your closest site, if more convenient.

We offer either AM or PM deliveries Monday through to Saturday (Saturday deliveries until 1pm).
Discover our products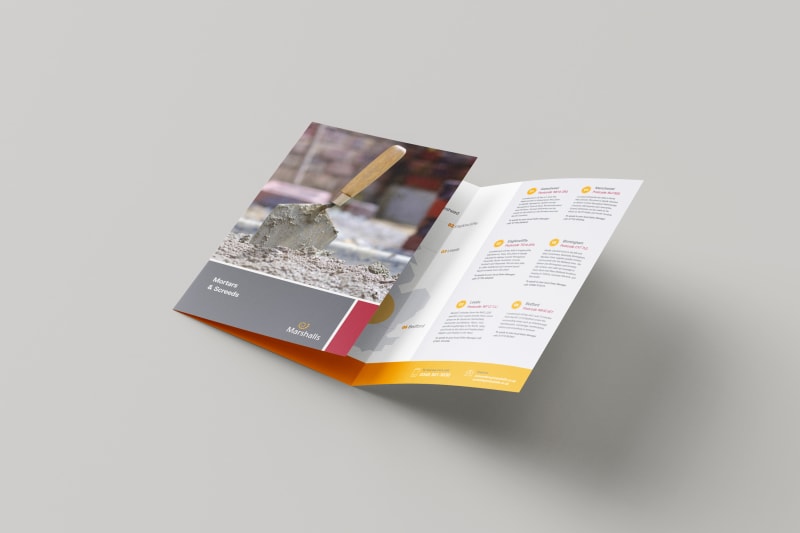 Marshalls Mortars & Screeds Brochure
Our brochure provides information on the full choice of Mortars & Screeds products available from Marshalls, as well as information on delivery areas and contact details for our sales team.

Download a version here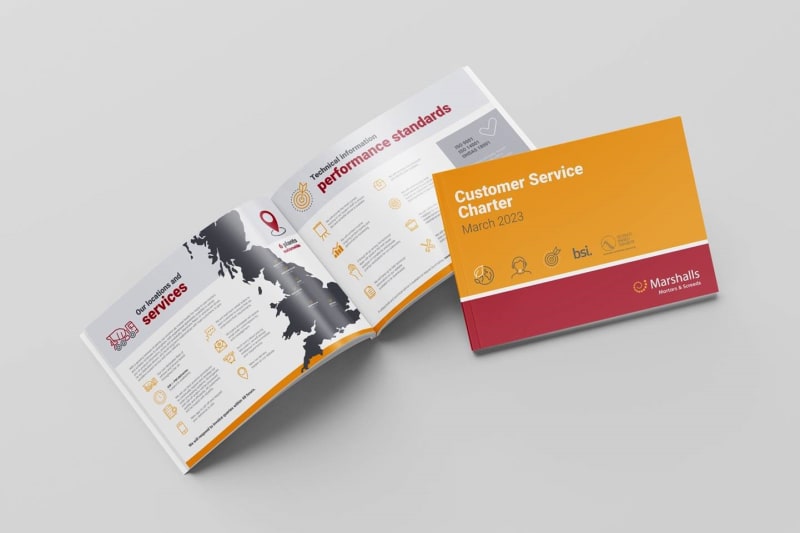 Marshalls Mortars & Screeds Customer Service Charter
"This is us, Marshalls Mortars & Screeds."

Our customer service charter outlines what standards you can expect when you buy any product from the Mortars & Screeds range. Find out more about Marshalls Mortars & Screeds Customer Service Charter by viewing the full document below.
View our charter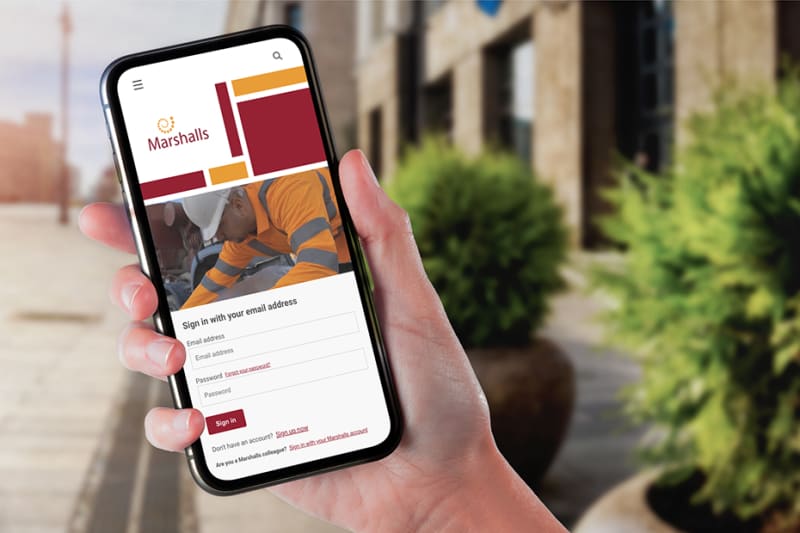 The Mortars & Screeds Portal
As part of the customer experience, we have created the Marshalls Portal, this online service gives you the control to call off from existing sales agreements, amend orders and even track your deliveries!
All you need is an order number to start using this service, so sign up today.
Sign up
Our case studies showcase how Marshalls Mortars & Screeds have helped deliver quality ready mixed mortar and screed to fulfil our customer's requirements
We use 32 tonne GVW 8 wheel rigid trucks to make our mortar and screed deliveries so please ensure you have adequate access to and from your delivery point.

Our professional drivers will always endeavour to deliver the product where you need it but please make sure that the route is clear of obstructions and dangers.

We cannot accept responsibility for damage to private land when delivering as the driver will be unloading under your instruction and with your permission.
We take Health & Safety extremely seriously and must respectfully request that empty tubs are presented in a safe and accessible location for each mortar delivery.

We pride ourselves on delivering the highest levels of service to your sites and would appreciate your assistance in ensuring safe, prompt and efficient deliveries.

If you are unsure about any aspect of your delivery or whether access to your site is suitable for our vehicles please contact a member of our team who will be able to offer advice – premierlogistics@marshalls.co.uk.
Marshalls are able to offer an all-round landscaping solution to support our Mortars and Screeds business. Information on the various elements and how you can use them to supplement your requirements can be discovered below.
Marshalls PLC By Post
Landscape House
Lowfield Business Park
Elland
HX5 9HT

Our office opening times are 9am to 5pm Monday to Friday and calls may be monitored or recorded.
Get in touch with us
If you have a question or need help on a particular subject then please do get in touch using this short form. You can also reach us by telephone or use our live chat facility. We'll aim to to respond to you as quickly as possible with the information to answer your query.