Basic Rainwater Harvesting
Basic Oasis Rainwater Harvesting System
Marshalls Civils & Drainage offer many different types of precast rainwater harvesting systems for both domestic and larger schemes i.e. schools, offices, commercial developments etc. The system works by collecting rainwater from roofs and occasionally hard standing areas, which are usually gravity fed though a cleaning filter into the Oasis chamber and via calmed inlet. In a typical installation it is then pumped through a floating filter directly on demand to the required supply areas i.e. non-potable applications such as toilet systems, washing machines, vehicle washing and garden taps.
There are a number of backup systems that can be planned into the system if there is insufficient rainwater stored in the holding chamber. This can be either via a header tank or directly into the holding tank, therefore always ensuring continuity of supply.
The Oasis Rainwater Harvesting system is designed using the very best equipment to provide cleaned rainwater with the minimum of maintenance. Water quality is maintained by the removal of organic matter and also by the action of the incoming water through the calmed inlet which introduces oxygen into the stored water. Rainwater is very soft and chlorine free, making it excellent for washing machines.
Benefits of rainwater harvesting include:
Reduction in water and waste water costs.
Reduction in the use of sewage treatment systems.
Rainwater harvesting helps to ease the pressure on your mains water supply.
Minimises storm water run-off.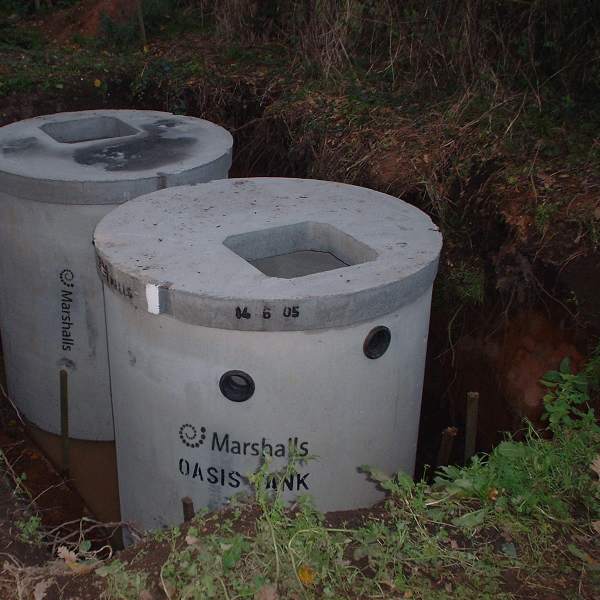 basic rainwater harvesting
Certifications, Accreditations & Credentials