linear drainage system at tram station
Birco 100
Available in a variety of loading ratings up to F900, Birco 100 channel drain is a low-capacity linear drainage system, suitable for a range of drainage applications across civic, commercial, rail and industrial projects.

Birco 100 has can be used alongside most landscaping surfaces, including paving and can be used in the design of SuDS for impermeable surfaces. Our design team are experts in finding the right solution to meet your water management project needs.

Made from precast concrete with heavy-grade galvanised steel angles cast into the top of the channel walls to ensure strength, in heavy loading applications, the system is reliable and durable whether deployed in light or heavy traffic areas.

As well as functionality, Birco 100 offers a pleasing aesthetic combining a robust concrete channel with a choice of cast iron, stainless steel or galvanised gratings in various patterns. Grates are secured by stainless steel bolts that are anchored into threaded steel sockets and cast into the channel wall, for extra strength and durability.

Our Birco 100 comes in a range of lengths and depths, with additional accessories for customer choice and project design flexibility.

Download the EPD for the concrete channel of the Birco 100 drain here.
Available in a range of load classifications up to F900
Suitable for light and heavy traffic areas
Offered in 1000 and 500mm lengths
Low capacity channel drainage
T-junctions, end caps, outlet and outfalls available
Choice of gratings
Maximum Loading Classification

i

✕

This is the maximum loading for the product.

However this is subject to using the appropriate installation method, bond pattern and the sub-base design.

For tailored support with a pavement design, please contact us:

grouptechnicalservices@marshalls.co.uk
A15|B125|C250|D400|E600|F900
Division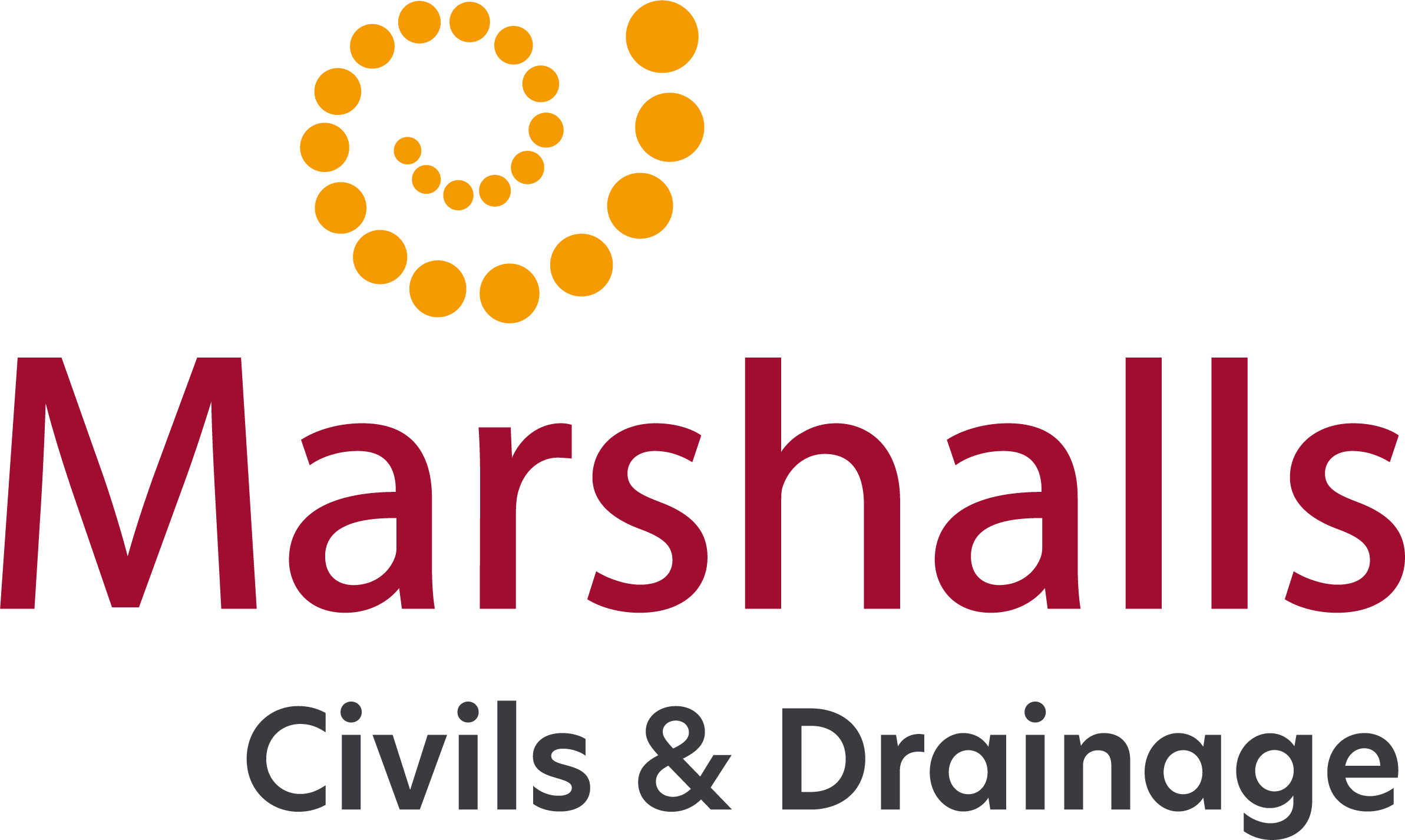 Certifications, Accreditations & Credentials
| Product Name | id | Length (mm) | Width (mm) | Depth (mm) | Commercial Units per Pack | Approx Pack Weight (kg) | Made to Stock / Made to Order | Height (mm) |
| --- | --- | --- | --- | --- | --- | --- | --- | --- |
| 0/0 1000 Channel | DR0801050 | 1000 | 200 | 180 | Pallet packed for individual contracts | 1.5 | Made To Stock | 180 |
| 5/0 1000 Channel | DR0801150 | 1000 | 200 | 230 | Pallet packed for individual contracts | 1.5 | Made To Stock | 230 |
| 10/0 1000 Channel | DR0801250 | 1000 | 200 | 280 | Pallet packed for individual contracts | 1.5 | Made To Order | 280 |
| 15/0 1000 Channel | DR0801350 | 1000 | 200 | 330 | Pallet packed for individual contracts | 1.5 | Made To Order | 330 |
| 20/0 1000 Channel | DR0801450 | 1000 | 200 | 380 | Pallet packed for individual contracts | 1.5 | Made To Order | 380 |
| 0/0 500 Channel | DR0901500 | 500 | 200 | 180 | Pallet packed for individual contracts | 1.5 | Made To Order | 180 |
| 5/0 500 Channel | DR0901600 | 500 | 200 | 230 | Pallet packed for individual contracts | 1.5 | Made To Order | 230 |
| 10/0 500 Channel | DR0901700 | 500 | 200 | 280 | Pallet packed for individual contracts | 1.5 | Made To Order | 280 |
| 15/0 500 Channel | DR0901800 | 500 | 200 | 330 | Pallet packed for individual contracts | 1.5 | Made To Order | 330 |
| 20/0 500 Channel | DR0901900 | 500 | 200 | 380 | Pallet packed for individual contracts | 1.5 | Made To Order | 380 |
| 80 Deep Shallow Channel | DR4204500 | 1000 | 200 | | Pallet packed for individual contracts | 1.5 | Made To Order | 80 |
| 100 Deep Shallow Channel | DR4204600 | 1000 | 200 | | Pallet packed for individual contracts | 1.5 | Made To Order | 100 |
| Product Name | id | Commercial Units per Pack | Approx Pack Weight (kg) | Made to Stock / Made to Order |
| --- | --- | --- | --- | --- |
| 0/0 Channel End Cap | DR1251500 | Pallet packed for individual contracts | 1.5 | Made To Stock |
| 5/0 Channel End Cap | DR1251550 | Pallet packed for individual contracts | 1.5 | Made To Stock |
| 10/0 Channel End Cap | DR1251600 | Pallet packed for individual contracts | 1.5 | Made To Order |
| 15/0 Channel End Cap | DR1251650 | Pallet packed for individual contracts | 1.5 | Made To Order |
| 20/0 Channel End Cap | DR1251700 | Pallet packed for individual contracts | 1.5 | Made To Order |
| 0/0 Cap Outlet | DR1251750 | Pallet packed for individual contracts | 1.5 | Made To Stock |
| 5/0 Cap Outlet | DR1251800 | Pallet packed for individual contracts | 1.5 | Made To Stock |
| 10/0 Cap Outlet | DR1251850 | Pallet packed for individual contracts | 1.5 | Made To Order |
| 15/0 Cap Outlet | DR1251900 | Pallet packed for individual contracts | 1.5 | Made To Order |
| 20/0 Cap Outlet | DR1251950 | Pallet packed for individual contracts | 1.5 | Made To Order |
| Product Name | id | Length (mm) | Width (mm) | Commercial Units per Pack | Approx Pack Weight (kg) | Made to Stock / Made to Order |
| --- | --- | --- | --- | --- | --- | --- |
| 100 CI Grate Diagonal slot E+ | DR1150200 | 500 | 187 | Pallet packed for individual contracts | 1.5 | Made To Order |
| E600 12 Slotted Cast Iron Grate | DR1151250 | 500 | 187 | Pallet packed for individual contracts | 1.5 | Made To Order |
| F900 12 Slotted Cast Iron Grate | DR1151300 | 500 | 187 | Pallet packed for individual contracts | 1.5 | Made To Order |
| E600 6 Heelsure Slotted Cast Iron Grate | DR1151350 | 500 | 187 | Pallet packed for individual contracts | 1.5 | Made To Stock |
| E600 Solid Cast Iron Grate | DR1152500 | 500 | 187 | Pallet packed for individual contracts | 1.5 | Made To Order |
| E600 30x20 Mesh Galvanised Steel Grate | DR1152850 | 500 | 187 | Pallet packed for individual contracts | 1.5 | Made To Order |
| Product Name | id | Length (mm) | Width (mm) | Depth (mm) | Commercial Units per Pack | Approx Pack Weight (kg) | Made to Stock / Made to Order | Height (mm) |
| --- | --- | --- | --- | --- | --- | --- | --- | --- |
| No.1 Inbuilt Fall Channel | DR1000100 | 1000 | 200 | 190 | Pallet packed for individual contracts | 1.5 | Made To Order | 180 |
| No.2 Inbuilt Fall Channel | DR1000200 | 1000 | 200 | 200 | Pallet packed for individual contracts | 1.5 | Made To Order | 190 |
| No.3 Inbuilt Fall Channel | DR1000300 | 1000 | 200 | 210 | Pallet packed for individual contracts | 1.5 | Made To Order | 200 |
| No.4 Inbuilt Fall Channel | DR1000400 | 1000 | 200 | 220 | Pallet packed for individual contracts | 1.5 | Made To Order | 210 |
| No.5 Inbuilt Fall Channel | DR1000500 | 1000 | 200 | 230 | Pallet packed for individual contracts | 1.5 | Made To Order | 220 |
| No.6 Inbuilt Fall Channel | DR1000600 | 1000 | 200 | 240 | Pallet packed for individual contracts | 1.5 | Made To Order | 230 |
| No.7 Inbuilt Fall Channel | DR1000700 | 1000 | 200 | 250 | Pallet packed for individual contracts | 1.5 | Made To Order | 240 |
| No.8 Inbuilt Fall Channel | DR1000800 | 1000 | 200 | 260 | Pallet packed for individual contracts | 1.5 | Made To Order | 250 |
| No.9 Inbuilt Fall Channel | DR1000900 | 1000 | 200 | 270 | Pallet packed for individual contracts | 1.5 | Made To Order | 260 |
| No.10 Inbuilt Fall Channel | DR1001000 | 1000 | 200 | 280 | Pallet packed for individual contracts | 1.5 | Made To Order | 270 |
| No.11 Inbuilt Fall Channel | DR1001100 | 1000 | 200 | 290 | Pallet packed for individual contracts | 1.5 | Made To Order | 280 |
| No.12 Inbuilt Fall Channel | DR1001200 | 1000 | 200 | 300 | Pallet packed for individual contracts | 1.5 | Made To Order | 290 |
| No.13 Inbuilt Fall Channel | DR1001300 | 1000 | 200 | 310 | Pallet packed for individual contracts | 1.5 | Made To Order | 300 |
| No.14 Inbuilt Fall Channel | DR1001400 | 1000 | 200 | 320 | Pallet packed for individual contracts | 1.5 | Made To Order | 310 |
| No.15 Inbuilt Fall Channel | DR1001500 | 1000 | 200 | 330 | Pallet packed for individual contracts | 1.5 | Made To Order | 320 |
| No.16 Inbuilt Fall Channel | DR1001600 | 1000 | 200 | 340 | Pallet packed for individual contracts | 1.5 | Made To Order | 330 |
| No.17 Inbuilt Fall Channel | DR1001700 | 1000 | 200 | 350 | Pallet packed for individual contracts | 1.5 | Made To Order | 340 |
| No.18 Inbuilt Fall Channel | DR1001800 | 1000 | 200 | 370 | Pallet packed for individual contracts | 1.5 | Made To Order | 350 |
| No.19 Inbuilt Fall Channel | DR1001900 | 1000 | 200 | 360 | Pallet packed for individual contracts | 1.5 | Made To Order | 360 |
| No.20 Inbuilt Fall Channel | DR1002000 | 1000 | 200 | 380 | Pallet packed for individual contracts | 1.5 | Made To Order | 370 |
| Product Name | id | Length (mm) | Commercial Units per Pack | Approx Pack Weight (kg) | Made to Stock / Made to Order |
| --- | --- | --- | --- | --- | --- |
| End Outfall | DR1301700 | 500 | Pallet packed for individual contracts | 1.5 | Made To Order |
| Side Outfall | DR1301750 | 500 | Pallet packed for individual contracts | 1.5 | Made To Stock |
| Product Name | id | Length (mm) | Commercial Units per Pack | Approx Pack Weight (kg) | Made to Stock / Made to Order | Height (mm) |
| --- | --- | --- | --- | --- | --- | --- |
| 0/0 T-Junction Channel | DR1101210 | 500 | Pallet packed for individual contracts | 1.5 | Made To Order | 180 |
| 5/0 T-Junction Channel | DR1101250 | 500 | Pallet packed for individual contracts | 1.5 | Made To Order | 230 |
| 10/0 T-Junction Channel | DR1101300 | 500 | Pallet packed for individual contracts | 1.5 | Made To Order | 280 |