marshalls birco 150 cast iron slot grate
Birco 150
Offering an increased flow capacity over the Birco 100 unit, the Birco 150 linear drainage channel combines concrete channels with a diverse range of metal coverings to produce a linear drainage solution that is both effective and aesthetically pleasing.

The Birco 150 water drainage channels are constructed of a precast concrete to ensure reliable performance. The channel walls are also reinforced with heavy grade rolled galvanised steel angles cast into the top, increasing durability and ability to handle heavy loads.

With the correct grate application, the Birco 150 can achieve a load classification of F900, the highest possible rating, (as per BS EN 1433) making it the perfect solution for rail, commercial and industrial projects.

The grates are secured by bolting stainless steel bolts into the threaded steel sockets cast into the channel wall. Birco 150 comes in a range of grate styles to complement any scheme.

Download the EPD for Birco 150 here.

Made in Britain for shorter supply routes
Available in 500 and 1000mm lengths
Offered in 5 constant invert depths
Suitable for rail, commercial and industrial projects
T-junctions, end caps, outlets and outfalls available
Maximum Loading Classification

i

✕

This is the maximum loading for the product.

However this is subject to using the appropriate installation method, bond pattern and the sub-base design.

For tailored support with a pavement design, please contact us:

grouptechnicalservices@marshalls.co.uk
A15|B125|C250|D400|E600|F900
Division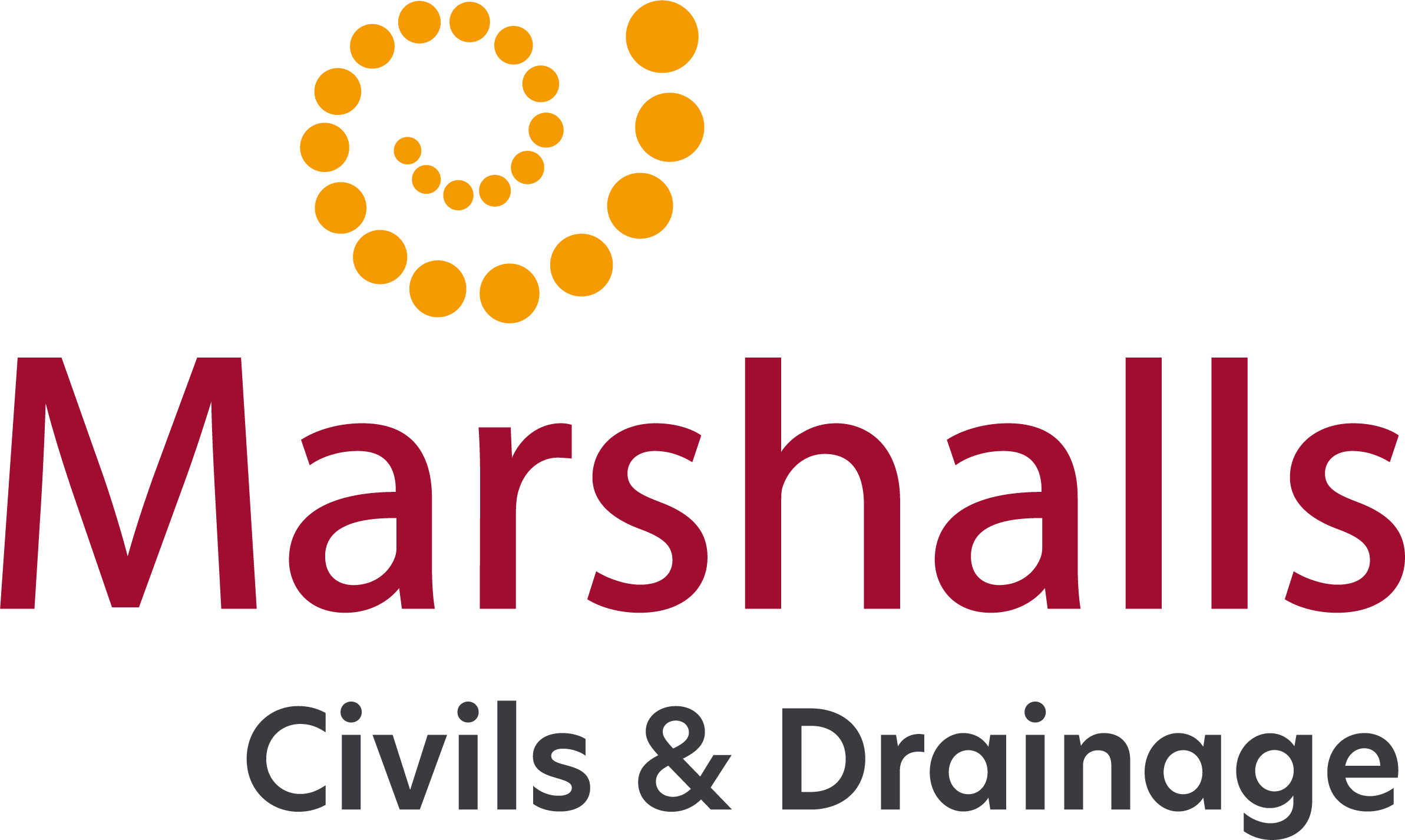 Certifications, Accreditations & Credentials
| Product Name | id | Length (mm) | Width (mm) | Depth (mm) | Commercial Units per Pack | Approx Pack Weight (kg) | Made to Stock / Made to Order | Height (mm) |
| --- | --- | --- | --- | --- | --- | --- | --- | --- |
| 0/0 1000 Channel | DR1602000 | 1000 | 250 | 230 | Pallet packed for individual contracts | 1.5 | Made To Stock | 230 |
| 5/0 1000 Channel | DR1602050 | 1000 | 250 | 280 | Pallet packed for individual contracts | 1.5 | Made To Stock | 280 |
| 10/0 1000 Channel | DR1602100 | 1000 | 250 | 330 | Pallet packed for individual contracts | 1.5 | Made To Order | 330 |
| 15/0 1000 Channel | DR1602150 | 1000 | 250 | 380 | Pallet packed for individual contracts | 1.5 | Made To Order | 380 |
| 20/0 1000 Channel | DR1602200 | 1000 | 250 | 430 | Pallet packed for individual contracts | 1.5 | Made To Order | 430 |
| 0/0 500 Channel | DR1702060 | 500 | 250 | 230 | Pallet packed for individual contracts | 1.5 | Made To Order | 230 |
| 5/0 500 Channel | DR1702260 | 500 | 250 | 280 | Pallet packed for individual contracts | 1.5 | Made To Order | 280 |
| 10/0 500 Channel | DR1702360 | 500 | 250 | 330 | Pallet packed for individual contracts | 1.5 | Made To Order | 330 |
| 15/0 500 Channel | DR1702460 | 500 | 250 | 380 | Pallet packed for individual contracts | 1.5 | Made To Order | 380 |
| 20/0 500 Channel | DR1702560 | 500 | 250 | 430 | Pallet packed for individual contracts | 1.5 | Made To Order | 430 |
| Product Name | id | Commercial Units per Pack | Approx Pack Weight (kg) | Made to Stock / Made to Order |
| --- | --- | --- | --- | --- |
| 0/0 Channel End Cap | DR1972000 | Pallet packed for individual contracts | 1.5 | Made To Stock |
| 5/0 Channel End Cap | DR1972100 | Pallet packed for individual contracts | 1.5 | Made To Stock |
| 10/0 Channel End Cap | DR1972200 | Pallet packed for individual contracts | 1.5 | Made To Order |
| 15/0 Channel End Cap | DR1972300 | Pallet packed for individual contracts | 1.5 | Made To Order |
| 0/0 Cap Outlet | DR2002500 | Pallet packed for individual contracts | 1.5 | Made To Stock |
| 5/0 Cap Outlet | DR2002600 | Pallet packed for individual contracts | 1.5 | Made To Stock |
| 10/0 Cap Outlet | DR2002700 | Pallet packed for individual contracts | 1.5 | Made To Order |
| 15/0 Cap Outlet | DR2002800 | Pallet packed for individual contracts | 1.5 | Made To Order |
| Product Name | id | Length (mm) | Width (mm) | Commercial Units per Pack | Approx Pack Weight (kg) | Made to Stock / Made to Order |
| --- | --- | --- | --- | --- | --- | --- |
| E600 12 Slotted Cast Iron Grate | DR1952100 | 500 | 237 | Pallet packed for individual contracts | 1.5 | Made To Order |
| F900 12 Slotted Cast Iron Grate | DR1952200 | 500 | 237 | Pallet packed for individual contracts | 1.5 | Made To Order |
| E600 Solid Cast Iron Grate | DR1952300 | 500 | 237 | Pallet packed for individual contracts | 1.5 | Made To Order |
| E600 6 Heelsure Slotted Cast Iron Grate | DR1952400 | 500 | 237 | Pallet packed for individual contracts | 1.5 | Made To Stock |
| E600 6 Heelsure Slotted Powder Coated Cast Iron Grate | DR1957500 | 500 | 237 | Pallet packed for individual contracts | 1.5 | Made To Order |
| E600 12 Slotted Galvanised Cast Iron Grate | DR1970300 | 500 | 237 | Pallet packed for individual contracts | 1.5 | Made To Order |
| E600 20x30 Mesh Galvanised Steel Grate | DR1972800 | 1000 | 237 | Pallet packed for individual contracts | 1.5 | Made To Order |
| E600 20x30 Mesh Galvanised Steel Grate | DR1972900 | 500 | 237 | Pallet packed for individual contracts | 1.5 | Made To Order |
| Product Name | id | Length (mm) | Width (mm) | Depth (mm) | Commercial Units per Pack | Approx Pack Weight (kg) | Made to Stock / Made to Order | Height (mm) |
| --- | --- | --- | --- | --- | --- | --- | --- | --- |
| No.1 Inbuilt Fall Channel | DR1800100 | 1000 | 250 | 240 | Pallet packed for individual contracts | 1.5 | Made To Order | 150 |
| No.2 Inbuilt Fall Channel | DR1800200 | 1000 | 250 | 250 | Pallet packed for individual contracts | 1.5 | Made To Order | 160 |
| No.3 Inbuilt Fall Channel | DR1800300 | 1000 | 250 | 260 | Pallet packed for individual contracts | 1.5 | Made To Order | 170 |
| No.4 Inbuilt Fall Channel | DR1800400 | 1000 | 250 | 270 | Pallet packed for individual contracts | 1.5 | Made To Order | 180 |
| No.5 Inbuilt Fall Channel | DR1800500 | 1000 | 250 | 280 | Pallet packed for individual contracts | 1.5 | Made To Order | 190 |
| No.6 Inbuilt Fall Channel | DR1800600 | 1000 | 250 | 290 | Pallet packed for individual contracts | 1.5 | Made To Order | 200 |
| No.7 Inbuilt Fall Channel | DR1800700 | 1000 | 250 | 300 | Pallet packed for individual contracts | 1.5 | Made To Order | 210 |
| No.8 Inbuilt Fall Channel | DR1800800 | 1000 | 250 | 310 | Pallet packed for individual contracts | 1.5 | Made To Order | 220 |
| No.9 Inbuilt Fall Channel | DR1800900 | 1000 | 250 | 320 | Pallet packed for individual contracts | 1.5 | Made To Order | 230 |
| No.10 Inbuilt Fall Channel | DR1801000 | 1000 | 250 | 330 | Pallet packed for individual contracts | 1.5 | Made To Order | 240 |
| No.11 Inbuilt Fall Channel | DR1801100 | 1000 | 250 | 340 | Pallet packed for individual contracts | 1.5 | Made To Order | 250 |
| No.12 Inbuilt Fall Channel | DR1801200 | 1000 | 250 | 350 | Pallet packed for individual contracts | 1.5 | Made To Order | 260 |
| No.13 Inbuilt Fall Channel | DR1801300 | 1000 | 250 | 360 | Pallet packed for individual contracts | 1.5 | Made To Order | 270 |
| No.14 Inbuilt Fall Channel | DR1801400 | 1000 | 250 | 370 | Pallet packed for individual contracts | 1.5 | Made To Order | 280 |
| No.15 Inbuilt Fall Channel | DR1801500 | 1000 | 250 | 380 | Pallet packed for individual contracts | 1.5 | Made To Order | 290 |
| No.16 Inbuilt Fall Channel | DR1801600 | 1000 | 250 | 390 | Pallet packed for individual contracts | 1.5 | Made To Order | 300 |
| No.17 Inbuilt Fall Channel | DR1801700 | 1000 | 250 | 400 | Pallet packed for individual contracts | 1.5 | Made To Order | 310 |
| No.18 Inbuilt Fall Channel | DR1801800 | 1000 | 250 | 410 | Pallet packed for individual contracts | 1.5 | Made To Order | 320 |
| No.19 Inbuilt Fall Channel | DR1801900 | 1000 | 250 | 420 | Pallet packed for individual contracts | 1.5 | Made To Order | 330 |
| No.20 Inbuilt Fall Channel | DR1802000 | 1000 | 250 | 430 | Pallet packed for individual contracts | 1.5 | Made To Order | 340 |
| Product Name | id | Length (mm) | Commercial Units per Pack | Approx Pack Weight (kg) | Made to Stock / Made to Order |
| --- | --- | --- | --- | --- | --- |
| End Outfall | DR2102700 | 500 | Pallet packed for individual contracts | 1.5 | Made To Order |
| Product Name | id | Length (mm) | Commercial Units per Pack | Approx Pack Weight (kg) | Made to Stock / Made to Order | Height (mm) |
| --- | --- | --- | --- | --- | --- | --- |
| 0/0 T-Junction Channel | DR1900200 | 500 | Pallet packed for individual contracts | 1.5 | Made To Order | 230 |
| 5/0 T-Junction Channel | DR1900300 | 500 | Pallet packed for individual contracts | 1.5 | Made To Order | 280 |
| 10/0 T-Junction Channel | DR1900400 | 500 | Pallet packed for individual contracts | 1.5 | Made To Order | 330 |