Direct Pipe Access System
The Marshalls Direct Access Pipe System (DAPS) is the use of our sealed pipe system connected together to create a secure solution for the attenuation of water system.
The bespoke offsite solution allows for the layout of the system to be adjusted to suit the volume of water that needs to be stored by adding additional pipework or by using a larger diameter of pipe.
The layout of DAPS can also be adjusted to suit the available space on site by interconnecting the pipe runs, which also allows for the flooding of the tank to be simultaneous through all pipe runs as the water enters.
The bespoke DAPS pipe entries can be pre-cored or pre-sealed for push-fit connection and end entry units have saddles precast, so chamber rings can be used to meet the required surface levels, with unit having the option to have ladders pre-fitted.
To make the installers life easier, we have designed end entry options for ease of access and maintenance, with the DAP system allowing for any variance in surface levels and the height of the access manhole easily adjusted with standard chamber rings and cover slabs.
Offering material choice and availability for designers, contractors and installers, our precast DAP system can be used to replace plastic attenuation crates, plastic twin wall pipe and galvanised steel corrugated pipe and requires no special aggregates to be shipped into site to facilitate installation and can be backfilled with the excavated earth at site.
The DAP system does not require membrane wrapping as required on attenuation crate installation and the connection to the DAP system is simple with either new or existing pipework via the pre-cored entry points and can be viewed as an extension to the drainage system.
A minimum cover level of 600mm at the pipe collar is all that is required for D400 loading which can reduce costs on excavation at site and save on installation times.
Benefits of the Direct Access Pipe System include:
Modern method of manufacture, giving a quality, dimensional accurate product.
Greatly reduced Health and Safety risks on site.
Removes the need for any benching on site or concrete back-fill.
Long-term easy access into the system for maintenance.
Watertight joints to both pipes and manholes, including load bearing seals.
Established and proven product range that is a quality assured and kitemarked.
Inherent structural strength of concrete with an 120 year design life.
Systems can be designed to suit most structural and hydraulic specification including installation under roads.
Flow control devices can be incorporated into the system, such as Hydro-Brakes®, Orifice Plates, Penstocks or a combination of all of them.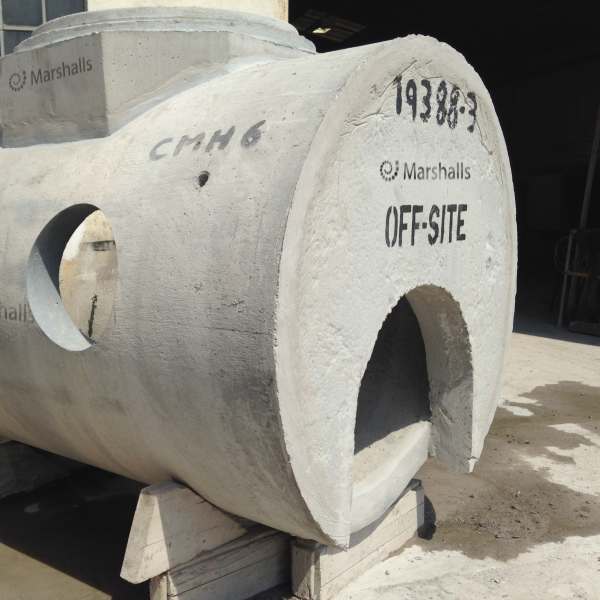 direct pipe access system end entry side view
Certification Logos and Accreditations
UKCA Declarations of Performance
end entry manholes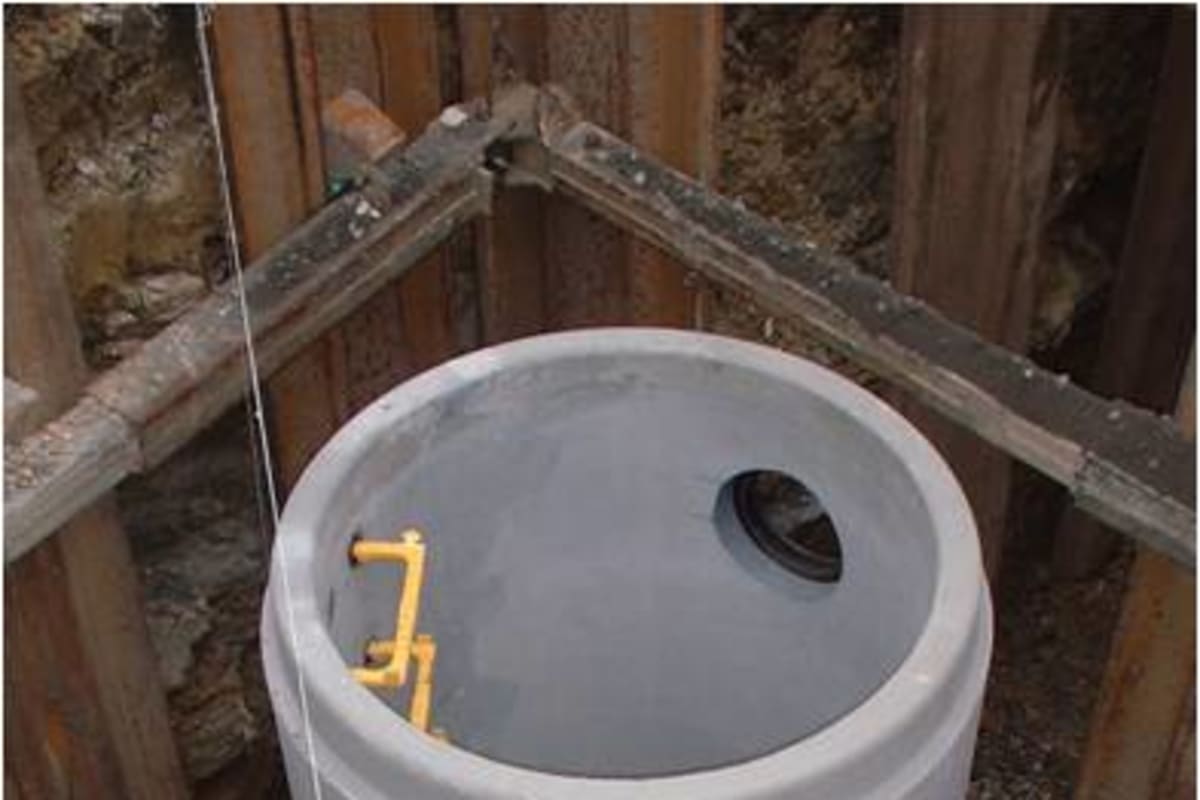 side entry manholes