Direct Pipe Access System
Marshalls Civils and Drainage has developed and manufactured an offsite manhole for large diameter concrete pipe systems that completely removes the need for a traditional manhole, any on site benching or concrete surround.
The Direct Access Pipe System incorporates the highly successful, and Sewers for Adoption approved, sealed manhole system.
Benefits of the Direct Access Pipe System include:
Modern method of manufacture, giving a quality, dimensional accurate product.
Reduced footprint, with 1200mm sealed manhole shaft access.
Reduction in the time taken to build manholes, from may days to just hours.
Greatly reduced Health and Safety risks on site.
Removes the need for any benching on site or concrete back-fill.
Economic method for access to tank system eliminating the requirement for a traditional manhole, with for man or non-man access.
Long term easy access into the system for maintenance.
Watertight joints to both pipes and manholes, including load bearing seals.
Established and proven product range that is a quality assured and kitemarked.
Inherent structural strength of concrete with an 120 year design life.
Systems can be designed to suit most structural and hydraulic specification including installation under roads.
Flow control devices can be incorporated into the system, such as Hydro-Brakes®, Orifice Plates, Penstocks or a combination of all of them.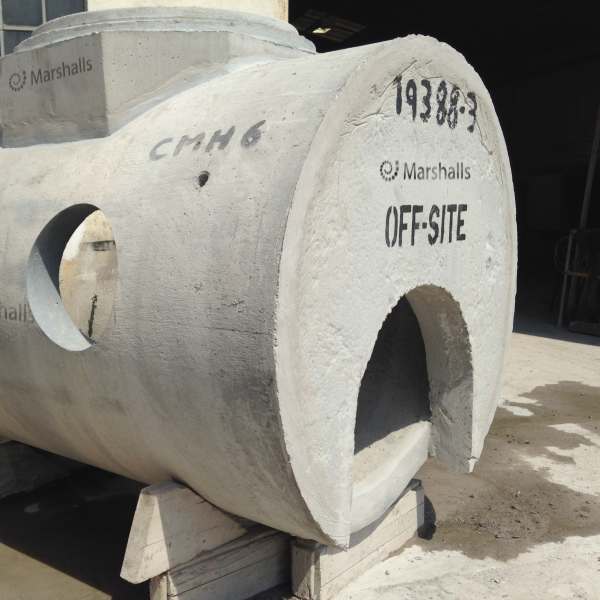 direct pipe access system end entry side view
Certification Logos and Accreditations
UKCA Declarations of Performance
end entry manholes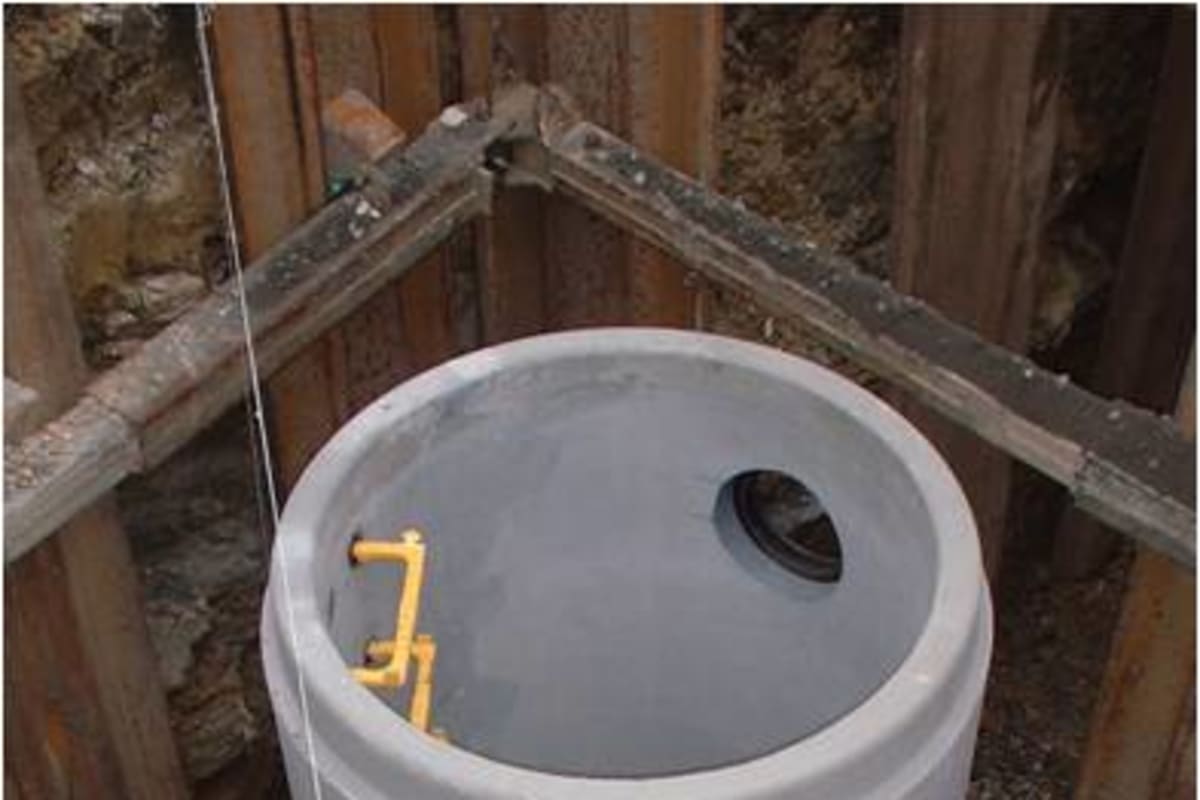 side entry manholes