drexus 100
Drexus 100
Drexus 100 is a low-capacity, cost-effective linear drainage system, suitable for installation within civic, commercial and rail projects where pedestrian or standard traffic application is needed.

The lightest unit in our channel range, the Drexus 100 features 30mm thick scalloped side walls. Despite being lightweight, the system is robust and, when combined with Drexus 100 cast iron grates, provides for load classes of B125 - D400.

Drexus 100 Channels can be specified with 1000mm-long transitions, which improve flow rates and increase the system's overall discharge capacity.

Grating is available in 10 customised options, including cast iron, galvanised and stainless steel. All attach securely to the system via a single integrated bolt locking bar.
Suitable for load classes up to D400
Lightweight yet robust
Provides efficient drainage
10 grating material options
Maximum Loading Classification

i

✕

This is the maximum loading for the product.

However this is subject to using the appropriate installation method, bond pattern and the sub-base design.

For tailored support with a pavement design, please contact us:

grouptechnicalservices@marshalls.co.uk
A15|B125|C250|D400
Division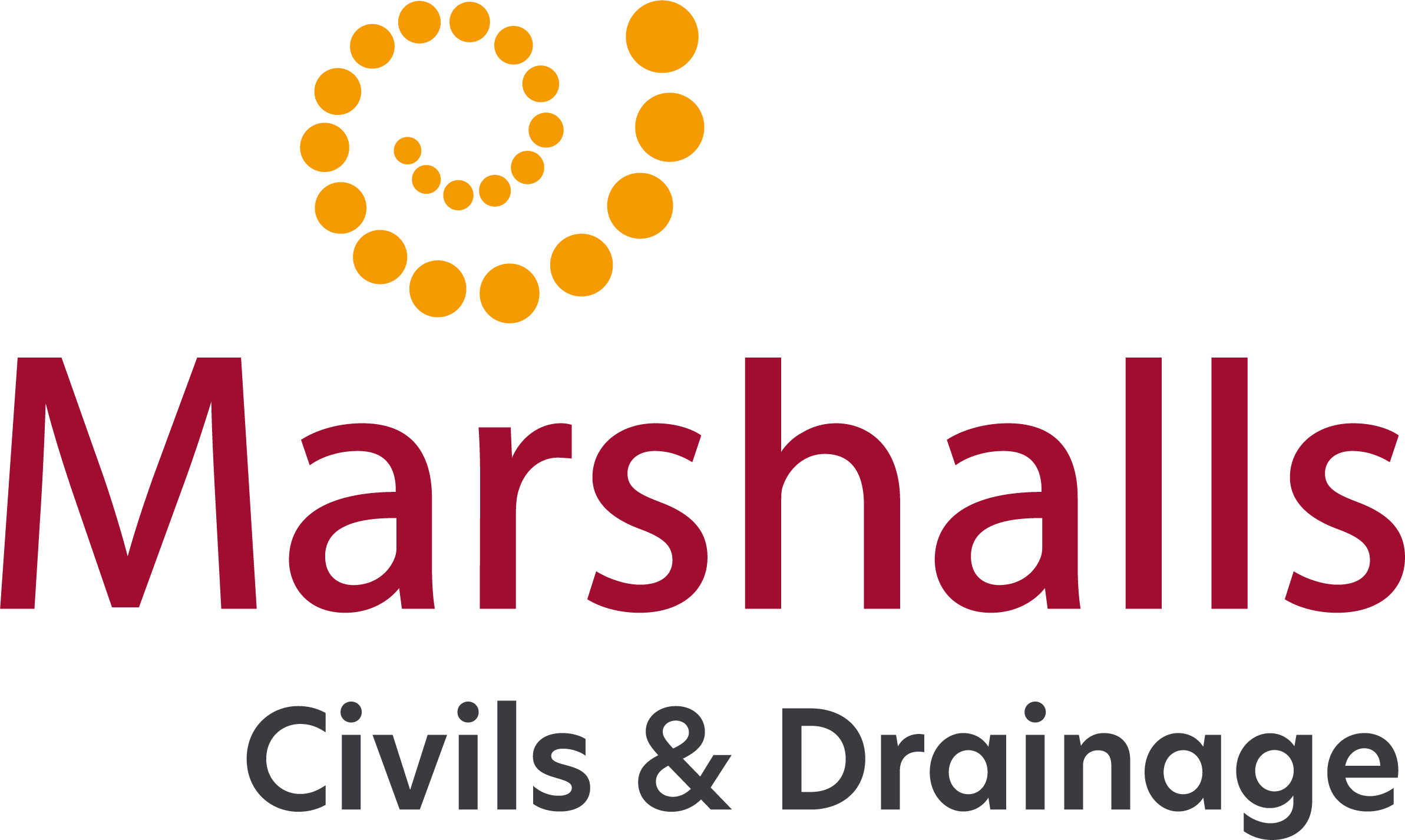 Certification Logos and Accreditations
| Product Name | id | Length (mm) | Width (mm) | Commercial Units per Pack | Approx Pack Weight (kg) | Made to Stock / Made to Order | Height (mm) |
| --- | --- | --- | --- | --- | --- | --- | --- |
| 0/0 - 5/0 Transition Channel | DR5420100 | 1000 | 160 | Pallet packed for individual contracts | 1.5 | Made To Stock | 170 |
| 5/0 - 10/0 Transition Channel | DR5420200 | 1000 | 160 | Pallet packed for individual contracts | 1.5 | Made To Stock | 195 |
| 10/0 - 15/0 Transition Channel | DR5420300 | 1000 | 160 | Pallet packed for individual contracts | 1.5 | Made To Order | 220 |
| 15/0 - 20/0 Transition Channel | DR5420400 | 1000 | | Pallet packed for individual contracts | 1.5 | Made To Order | 245 |
| Product Name | id | Length (mm) | Width (mm) | Depth (mm) | Commercial Units per Pack | Approx Pack Weight (kg) | Made to Stock / Made to Order | Height (mm) |
| --- | --- | --- | --- | --- | --- | --- | --- | --- |
| 0/0 1000 Channel | DR5400150 | 1000 | 160 | 170 | Pallet packed for individual contracts | 1.5 | Made To Stock | 170 |
| 5/0 1000 Channel | DR5400250 | 1000 | 160 | 195 | Pallet packed for individual contracts | 1.5 | Made To Stock | 195 |
| 10/0 1000 Channel | DR5400350 | 1000 | 160 | 220 | Pallet packed for individual contracts | 1.5 | Made To Order | 220 |
| 15/0 1000 Channel | DR5400450 | 1000 | 160 | 245 | Pallet packed for individual contracts | 1.5 | Made To Order | 245 |
| 20/0 1000 Channel | DR5400550 | 1000 | 160 | 270 | Pallet packed for individual contracts | 1.5 | Made To Stock | 270 |
| 0/0 500 Channel | DR5405150 | 500 | 160 | 170 | Pallet packed for individual contracts | 1.5 | Made To Order | 170 |
| 5/0 500 Channel | DR5405250 | 500 | 160 | 195 | Pallet packed for individual contracts | 1.5 | Made To Order | 195 |
| 10/0 500 Channel | DR5405350 | 500 | 160 | 220 | Pallet packed for individual contracts | 1.5 | Made To Order | 220 |
| 15/0 500 Channel | DR5405450 | 500 | 160 | 245 | Pallet packed for individual contracts | 1.5 | Made To Order | 245 |
| 20/0 500 Channel | DR5405550 | 500 | 160 | 270 | Pallet packed for individual contracts | 1.5 | Made To Order | 270 |
| Product Name | id | Length (mm) | Width (mm) | Commercial Units per Pack | Approx Pack Weight (kg) | Made to Stock / Made to Order |
| --- | --- | --- | --- | --- | --- | --- |
| B125 6 Heelsure Slotted Cast Iron Grate | DR5440100 | 500 | 153 | Pallet packed for individual contracts | 1.5 | Made To Order |
| C250 6 Heelsure Slotted Cast Iron Grate | DR5440200 | 500 | 153 | Pallet packed for individual contracts | 1.5 | Made To Order |
| C250 12 Slotted Cast Iron Grate | DR5440300 | 500 | 153 | Pallet packed for individual contracts | 1.5 | Made To Order |
| D400 6 Heelsure Slotted Cast Iron Grate | DR5440400 | 500 | 153 | Pallet packed for individual contracts | 1.5 | Made To Stock |
| D400 12 Slotted Cast Iron Grate | DR5440500 | 500 | 153 | Pallet packed for individual contracts | 1.5 | Made To Stock |
| C250 30x15 Mesh Galvanised Steel Grate | DR5441700 | 500 | 153 | Pallet packed for individual contracts | 1.5 | Made To Order |
| Drexus C100 S/Steel 1000/12 C + Bolt | DR5441800 | 500 | 153 | Pallet packed for individual contracts | 1.5 | Made To Order |
| Drexus C100 S/Steel 30/15 Mesh 500 C + Bolt | DR5441900 | 500 | 153 | Pallet packed for individual contracts | 1.5 | Made To Order |
| Drexus C100 S/Steel 30/15 Mesh 1000 C + Bolt | DR5442000 | 1000 | 153 | Pallet packed for individual contracts | 1.5 | Made To Order |
| Drexus C100 G/Steel Long Bar 500 C + Bolt | DR5440600 | | | Pallet packed for individual contracts | 1.5 | Made To Order |
| Drexus C100 G/Steel Long Bar 1000 C + Bolt | DR5440700 | 500 | 153 | Pallet packed for individual contracts | 1.5 | Made To Order |
| Drexus C100 CI Long Bar 500 C + Bolt | DR5440800 | 500 | 153 | Pallet packed for individual contracts | 1.5 | Made To Order |
| Drexus C100 G/Steel 8 Perf 500 C + Bolt | DR5440900 | 500 | 153 | Pallet packed for individual contracts | 1.5 | Made To Order |
| Drexus C100 G/Steel 8 Perf 1000 C + Bolt | DR5441000 | 500 | 153 | Pallet packed for individual contracts | 1.5 | Made To Order |
| Drexus C100 S/Steel 8 Perf 500 C + Bolt | DR5441100 | 500 | 153 | Pallet packed for individual contracts | 1.5 | Made To Order |
| Drexus C100 S/Steel 8 Perf 1000 C + Bolt | DR5441300 | 500 | 153 | Pallet packed for individual contracts | 1.5 | Made To Order |
| Drexus C100 G/Steel 500/12 C + Bolt | DR5441400 | 500 | 153 | Pallet packed for individual contracts | 1.5 | Made To Order |
| Drexus C100 G/Steel 1000/12 C + Bolt | DR5441500 | 500 | 153 | Pallet packed for individual contracts | 1.5 | Made To Order |
| Drexus C100 S/Steel 500/12 C + Bolt | DR5441600 | 500 | 1530 | Pallet packed for individual contracts | 1.5 | Made To Order |
| Product Name | id | Length (mm) | Commercial Units per Pack | Approx Pack Weight (kg) | Made to Stock / Made to Order |
| --- | --- | --- | --- | --- | --- |
| Side Outfall | DR5430000 | 500 | Pallet packed for individual contracts | 1.5 | Made To Stock |
| End Outfall | DR5430050 | 500 | Pallet packed for individual contracts | 1.5 | Made To Order |
| Product Name | id | Length (mm) | Width (mm) | Commercial Units per Pack | Approx Pack Weight (kg) | Made to Stock / Made to Order | Height (mm) |
| --- | --- | --- | --- | --- | --- | --- | --- |
| 0/0 T-Junction Channel | DR5437000 | 500 | 160 | Pallet packed for individual contracts | 1.5 | Made To Order | 170 |
| 10/0 T-Junction Channel | DR5437100 | 500 | 160 | Pallet packed for individual contracts | 1.5 | Made To Order | 220 |
| 20/0 T-Junction Channel | DR5437200 | 500 | 160 | Pallet packed for individual contracts | 1.5 | Made To Order | 270 |
| 0/0 Left Hand No-rail Junction Channel | DR5437500 | 500 | 160 | Pallet packed for individual contracts | 1.5 | Made To Order | 170 |
| 0/0 Right Hand No-rail Junction Channel | DR5437550 | 500 | 160 | Pallet packed for individual contracts | 1.5 | Made To Order | 170 |
| 10/0 Left Hand No-rail Junction Channel | DR5437600 | 500 | 160 | Pallet packed for individual contracts | 1.5 | Made To Order | 220 |
| 10/0 Right Hand No-rail Junction Channel | DR5437650 | 500 | 160 | Pallet packed for individual contracts | 1.5 | Made To Order | 220 |
| 20/0 Left Hand No-rail Junction Channel | DR5437700 | 500 | 160 | Pallet packed for individual contracts | 1.5 | Made To Order | 270 |
| Product Name | id | Commercial Units per Pack | Approx Pack Weight (kg) | Made to Stock / Made to Order |
| --- | --- | --- | --- | --- |
| 0/0 Channel End Cap | DR5432100 | Pallet packed for individual contracts | 1.5 | Made To Stock |
| 5/0 Channel End Cap | DR5432200 | Pallet packed for individual contracts | 1.5 | Made To Stock |
| 10/0 Channel End Cap | DR5432300 | Pallet packed for individual contracts | 1.5 | Made To Order |
| 15/0 Channel End Cap | DR5432400 | Pallet packed for individual contracts | 1.5 | Made To Order |
| 20/0 Channel End Cap | DR5432500 | Pallet packed for individual contracts | 1.5 | Made To Stock |
| 0/0 Cap Outlet | DR5435050 | Pallet packed for individual contracts | 1.5 | Made To Stock |
| 5/0 Cap Outlet | DR5435150 | Pallet packed for individual contracts | 1.5 | Made To Stock |
| 10/0 Cap Outlet | DR5435250 | Pallet packed for individual contracts | 1.5 | Made To Order |
| 15/0 Cap Outlet | DR5435350 | Pallet packed for individual contracts | 1.5 | Made To Order |
| 20/0 Cap Outlet | DR5435450 | Pallet packed for individual contracts | 1.5 | Made To Stock |