A95
Drexus Pave Drain
Designed to complement Marshalls most popular paving products, the robust Drexus Pave Drain is available in a variety of finishes, with choices including Textured Grey, Textured Buff, Textured Charcoal, Mid Grey Granite, Silver Grey Granite and Scoutmoor Yorkstone. This means you don't have to compromise the look of your project for effective drainage.


Drexus Pave Drain has a loading rating up to D400 and is suitable for a range of public realm developments, with the exception of public road carriageways or motorways.

This low capacity drainage solution has been designed for flexibility and appearance using Marshalls Civils & Drainage expertise in concrete and natural stone.
Available in a range of finishes and 6 colourways
Low capacity drainage
Suitable across a range of applications
including pedestrian and lower traffic areas
Complements Marshalls Civils and Drainage most popular paving ranges.
Maximum Loading Classification

i

✕

This is the maximum loading for the product.

However this is subject to using the appropriate installation method, bond pattern and the sub-base design.

For tailored support with a pavement design, please contact us:

grouptechnicalservices@marshalls.co.uk
A15|B125|C250|D400
Division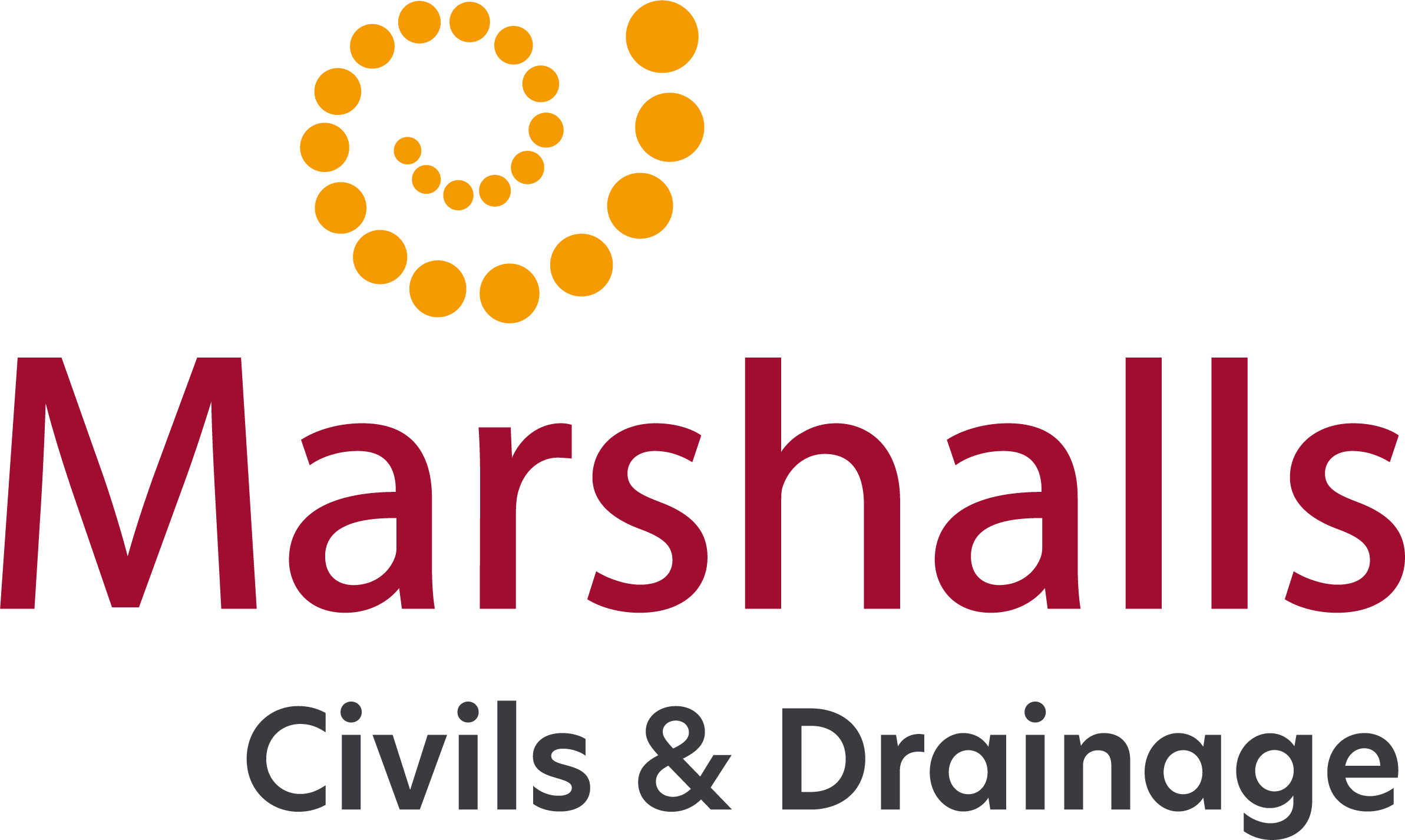 Certification Logos and Accreditations
| Product Name | id | Length (mm) | Width (mm) | Commercial Units per Pack | Approx Pack Weight (kg) | Made to Stock / Made to Order | Height (mm) |
| --- | --- | --- | --- | --- | --- | --- | --- |
| 0/0 Left Hand No-rail Junction Channel | DR5437500 | 500 | 160 | Pallet packed for individual contracts | 1.7 | Made To Order | 170 |
| 0/0 Right Hand No-rail Junction Channel | DR5437550 | 500 | 160 | Pallet packed for individual contracts | 1.7 | Made To Order | 170 |
| 10/0 Left Hand No-rail Junction Channel | DR5437600 | 500 | 160 | Pallet packed for individual contracts | 1.7 | Made To Order | 220 |
| 10/0 Right Hand No-rail Junction Channel | DR5437650 | 500 | 160 | Pallet packed for individual contracts | 1.7 | Made To Order | 220 |
| 20/0 Left Hand No-rail Junction Channel | DR5437700 | 500 | 160 | Pallet packed for individual contracts | 1.7 | Made To Order | 270 |
| 20/0 Right Hand No-Rail Junction Channel | DR5437750 | 500 | 160 | Pallet packed for individual contracts | 1.7 | Made To Order | 270 |
| Product Name | id | Length (mm) | Width (mm) | Depth (mm) | Commercial Units per Pack | Approx Pack Weight (kg) | Made to Stock / Made to Order | Height (mm) |
| --- | --- | --- | --- | --- | --- | --- | --- | --- |
| 0/0 1000 No-rail Channel | DR5410150 | 1000 | 160 | 154 | Pallet packed for individual contracts | 1.7 | Made To Stock | 170 |
| 5/0 1000 No-rail Channel | DR5410250 | 1000 | 160 | 179 | Pallet packed for individual contracts | 1.7 | Made To Stock | 195 |
| 10/0 1000 No-rail Channel | DR5410350 | 1000 | 160 | 204 | Pallet packed for individual contracts | 1.7 | Made To Stock | 220 |
| 15/0 1000 No-rail Channel | DR5410450 | 1000 | 160 | 229 | Pallet packed for individual contracts | 1.7 | Made To Stock | 245 |
| 20/0 1000 No-rail Channel | DR5410550 | 1000 | 160 | 254 | Pallet packed for individual contracts | 1.7 | Made To Stock | 270 |
| 0/0 500 No-rail Channel | DR5415150 | 500 | 160 | 154 | Pallet packed for individual contracts | 1.7 | Made To Order | 170 |
| 5/0 500 No-rail Channel | DR5415250 | 500 | 160 | 179 | Pallet packed for individual contracts | 1.7 | Made To Order | 195 |
| 10/0 500 No-rail Channel | DR5415350 | 500 | 160 | 204 | Pallet packed for individual contracts | 1.7 | Made To Order | 220 |
| 15/0 500 No-rail Channel | DR5415450 | 500 | 160 | 229 | Pallet packed for individual contracts | 1.7 | Made To Order | 245 |
| 20/0 500 No-rail Channel | DR5415550 | 500 | 160 | 254 | Pallet packed for individual contracts | 1.7 | Made To Order | 270 |
| Product Name | id | Commercial Units per Pack | Approx Pack Weight (kg) | Made to Stock / Made to Order |
| --- | --- | --- | --- | --- |
| 0/0 Channel End Cap | DR5432100 | Pallet packed for individual contracts | 1.7 | Made To Stock |
| 5/0 Channel End Cap | DR5432200 | Pallet packed for individual contracts | 1.7 | Made To Stock |
| 10/0 Channel End Cap | DR5432300 | Pallet packed for individual contracts | 1.7 | Made To Order |
| 15/0 Channel End Cap | DR5432400 | Pallet packed for individual contracts | 1.7 | Made To Order |
| 20/0 Channel End Cap | DR5432500 | Pallet packed for individual contracts | 1.7 | Made To Stock |
| 0/0 Cap Outlet | DR5435050 | Pallet packed for individual contracts | 1.7 | Made To Stock |
| 5/0 Cap Outlet | DR5435150 | Pallet packed for individual contracts | 1.7 | Made To Stock |
| 10/0 Cap Outlet | DR5435250 | Pallet packed for individual contracts | 1.7 | Made To Order |
| 15/0 Cap Outlet | DR5435350 | Pallet packed for individual contracts | 1.7 | Made To Order |
| 20/0 Cap Outlet | DR5435450 | Pallet packed for individual contracts | 1.7 | Made To Stock |
| Product Name | id | Length (mm) | Commercial Units per Pack | Approx Pack Weight (kg) | Made to Stock / Made to Order |
| --- | --- | --- | --- | --- | --- |
| Concrete Inlaid Acess Cover | DR5447700 | 500 | Pallet packed for individual contracts | 1.7 | Made To Stock |
| Natural Stone Inlaid Drain Access Cover | DR5447750 | 500 | Pallet packed for individual contracts | 1.7 | Made To Order |
| Product Name | id | Length (mm) | Width (mm) | Commercial Units per Pack | Approx Pack Weight (kg) | Made to Stock / Made to Order | Height (mm) |
| --- | --- | --- | --- | --- | --- | --- | --- |
| Textured Grey Concrete Top | DR5448100 | 500 | 160 | Pallet packed for individual contracts | 1.7 | Made To Stock | 80 |
| Textured Concrete Top Buff | DR5448200 | 500 | 160 | Pallet packed for individual contracts | 1.7 | Made To Order | 80 |
| Textured Concrete Top Charcoal | DR5448300 | 500 | 160 | Pallet packed for individual contracts | 1.7 | Made To Stock | 80 |