End Entry Manholes
An end entry manhole is used at the end of either an in-line or off-line tank, consisting of a standard concrete pipe with a reinforced end wall, saddle slab pre-fitted onto the barrel complete with an access hole to suit and a 1200mm sealed manhole.
A 1200mm sealed manhole shaft can be used to make up the desired height with inlet and outlet connections cored or formed to suit your drainage requirements. An internal side wall can be incorporated in the end of the pipe if required, as well as double step or ladders to permit access.
Benefits include:
An end entry manhole is classified as a junction within the scope of BS EN 1916:2002.
Bespoke system offsite solution designed and manufactured to suit specific application.
Manufactured using standard precast concrete drainage products.
Can be used in single or multiline pipe systems.
No need for skilled labour on-site.

Precast concrete end entry manholes are available from 1200mm and above, smaller diameters can be manufactured upon request.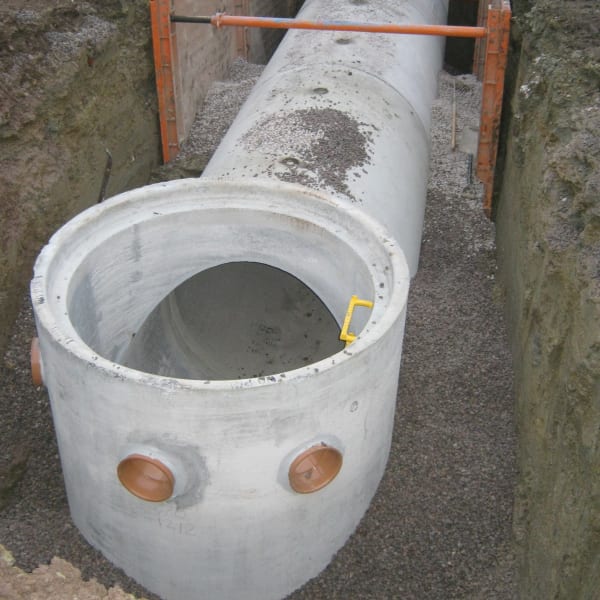 end entry manholes
Certification Logos and Accreditations
UKCA Declarations of Performance