Gully Pots and Gully Covers
Marshalls Civils & Drainage concrete gullies are typically used on roadways for surface water runoff.
Precast concrete road gullies are manufactured to BS5911:2004 Part 6 and are produced monolithically on fully automated machines, providing a strong robust unit that required no concrete surround and are not subject to floatation.
Road Gully advantages include:
Strong and robust due to it being manufactured on fully automated machines.
Fully universal, suitable for all plastic and clay drainage from 150mm to 186mm diameter.
Does not lose shape , the gully pots are composed of concrete, stronger than plastic.
Not subject to floatation due to the concrete material ensuring a heavyweight product.
Quick and easy to install, delivered in a one piece unit.
No concrete surround needed due to its concrete composition.
The gully adaptor is a versatile elastomeric sealing adaptor ring manufactured in EPDM rubber to BS 2494 Type D and available to complement the above product.
Procedure for installation and selection of gully adaptor are as follows:
Ensure the gully outlet socket is clean. Any hard points should be removed.
Fit adaptor into socket. The adaptor seals are designed slightly larger than the socket to ensure positive location and an effective seal. Care should be taken to even out the seal to remove folds, although if left, this will occur naturally.
Place pipe in adaptor and push home.
Lubricant requirements:
Smooth plastic pipe – requires no lubricant.
Supersleve pipe – can be jointed dry with care, but lubricant may be used to assist jointing.
Densleeve/Hepseal/Corrugated pipes – lubricant such as water/soap, silicone etc. is required for jointing purposes. In some instances for corrugate.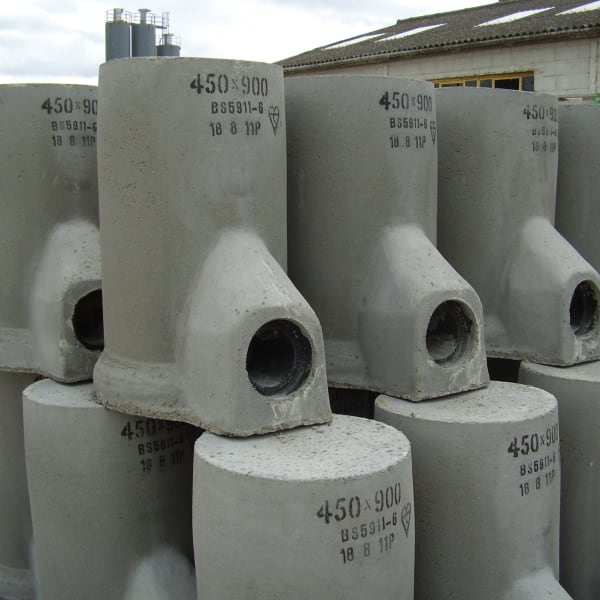 gullies
Certification Logos and Accreditations
| Product Name | Weight (kg) | Overall Dimensions (mm) |
| --- | --- | --- |
| Slab Square | 80 | 750 x 650 (100mm thick) |
| Slab U | 50 | 585 x 650 (100mm thick) |
| Product Name | Wall Thickness (mm) | Width (mm) | Effective Depth (mm) | Capacity (ltrs) | Outlet - Inlet (mm) | Outlet Internal Diameter (mm) | Weight (kg) |
| --- | --- | --- | --- | --- | --- | --- | --- |
| Gully 375mm | 55 | 698 | 750 | 50 | 250 | 150 | 188 |
| Gully 375mm | 55 | 698 | 900 | 69 | 250 | 150 | 216 |
| Gully 450mm | 55 | 780 | 750 | 70 | 250 | 150 | 260 |
| Gully 450mm | 55 | 780 | 900 | 95 | 250 | 150 | 290 |
| Gully 450mm | 55 | 780 | 1050 | 120 | 250 | 150 | 320 |
| Product Name | Type Of Pipe |
| --- | --- |
| To Suit Pipe DN 160mm | uPVC pipe to BS4660 - Plastic |
| To Suit Pipe DN 150mm | Aquapipe - corrugated - Plastic |
| To Suit Pipe DN 150mm | Ultrarib - Plastic |
| To Suit Pipe DN 150mm | Twin Wall PVC - Plastic |
| To Suit Pipe DN 150mm | Supersleeve - Clay |
| To Suit Pipe DN 150mm | Densleeve - Clay |
| To Suit Pipe DN 150mm | Hepseal - Clay |
gullies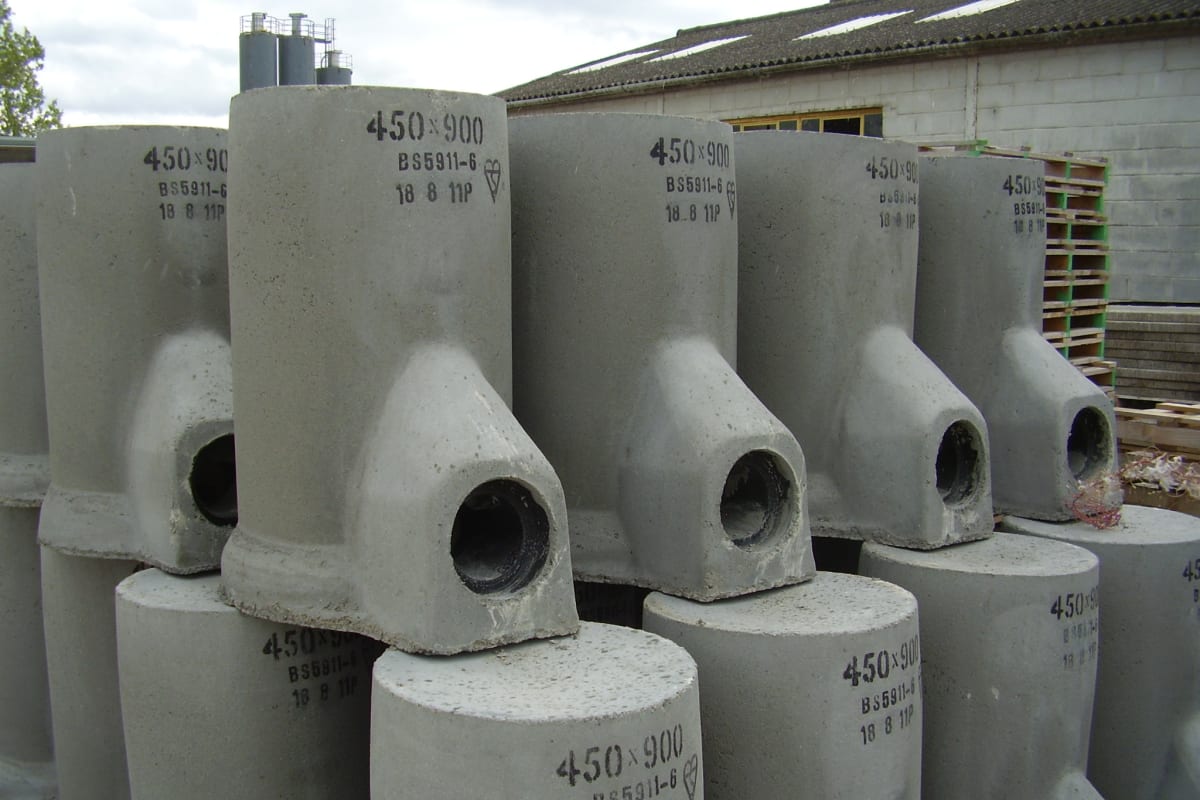 gully covers